Quietly opened on Tuesday, the new Grotto Pizza in Millsboro is the first in the chain to boast a firepit, cornhole game and a little putting range, but there are no plans for a ribbon-cutting or fanfare, especially since it's limited to 50 percent capacity, due to coronavirus-related restrictions.
"We're really so pleased with how the outdoor area worked out," Jeffrey Gosnear, vice president of Grotto Pizza, said.
"Our guests will be able to eat outside in a gated area, but it will be mostly for cocktails and sitting out there for the cornhole and the firepit. We are one of the largest liquor holders in the state, and when you have games outside, you also have to have an outdoor entertainment license," he noted.
The 212-seat, 6,750-square-foot restaurant with sports bar, located in the Peninsula Crossing shopping center on Route 113 northbound, is the 23rd for the family that opened the business in 1960, using the slogan "The legendary taste."
Customers can select from the standard menu, too — not just the scaled-down beach offerings some of the establishments have.
"It looks great inside. It's the same prototype as our Camden store, with a little tweak with that outdoor gated area. The dining room is a little bit different. There's a bigger main dining room and a smaller break-out room for small parties," Gosnear said.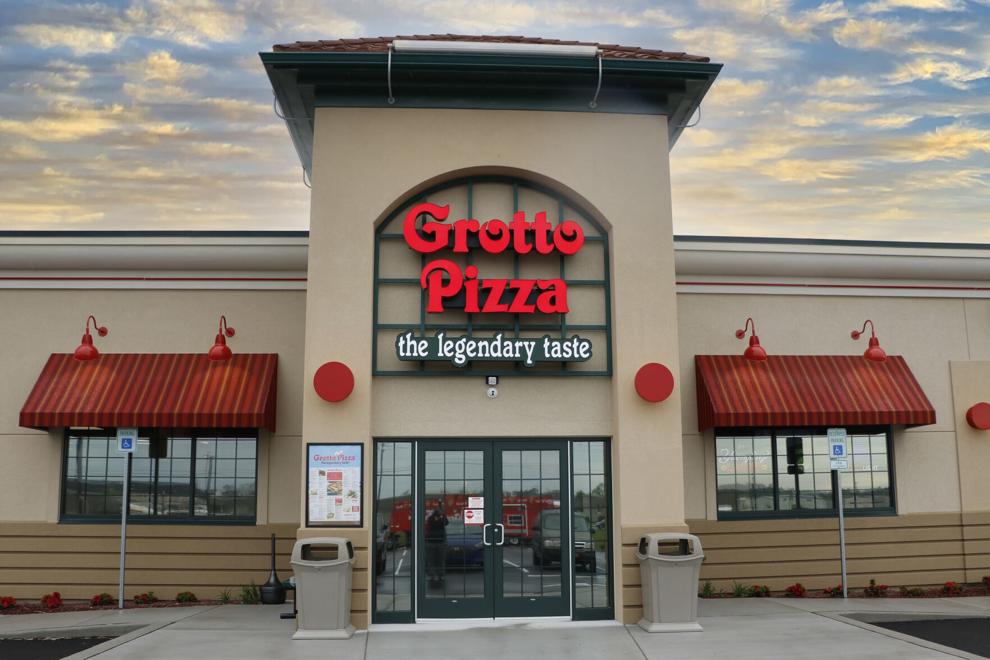 Hours are 11 a.m. to 10 p.m. weekdays, and until 11 p.m. on weekends, with longer hours later, once the pandemic ends and staff is increased from the current 32 to the 60 or so Gosnear is hoping will eventually be working there.
"We're having problems finding people, like other restaurants are. People who are on unemployment are making [up to] $700 a week. Some workers are afraid of COVID, so they don't want to come to work, and you can pretty much make it on what they are getting in unemployment. It's affecting the restaurant industry, and it's going to be busy this year," he said.
"Our business has shifted very much to take-out, and curbside pick-up has been a success," he said, adding that the store is regularly sanitized, menus that customers touch are limited, and condiments, such as salt and pepper, are only on tables by request.
At the end of 2020, Assistant Millsboro Town Manager Jamie Burk said the Town was "extremely excited to announce the site-plan approval of Grotto Pizza."
"Several months ago we had a citizens' survey, and sit-down restaurants — especially sports bars — were at the top of the list. Grotto is a well-known regional chain, and we feel it's going to greatly benefit the Millsboro area," Burk said.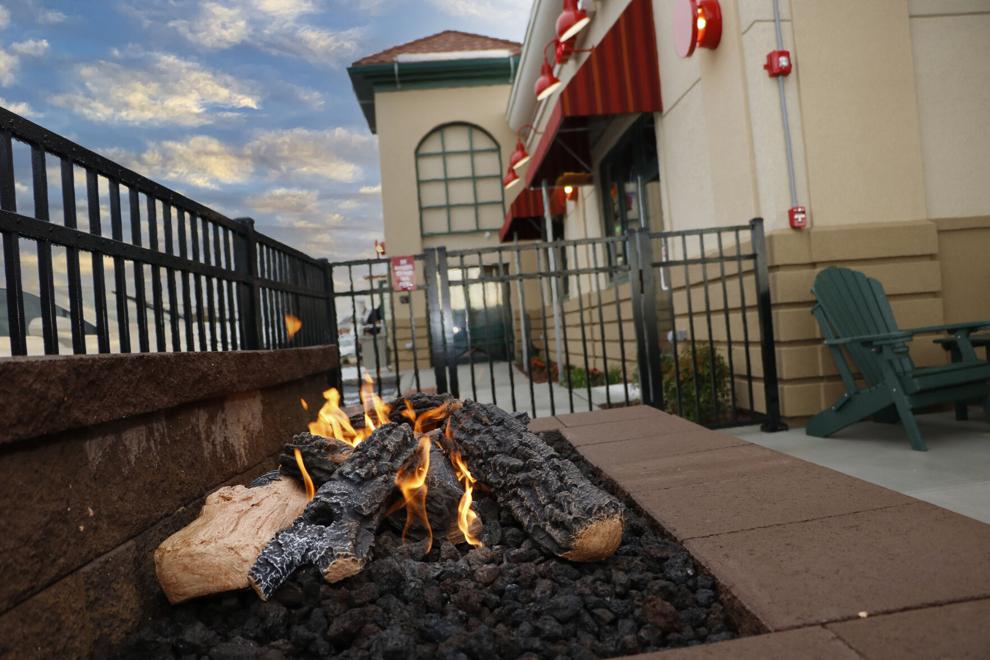 Grotto has locations in Delaware, Maryland and Pennsylvania, including South Bethany, Long Neck, Rehoboth Beach, Ocean City and Dover. Along with 15 specialty pizzas, menu items include pasta, subs, salads, soups and appetizers. It was founded by Dominick Pulieri, a native of Wilkes-Barre, Pa., who taught biology, general science and chemistry in the Smyrna Special School District from 1965 to 1970.
"From an early age, Dominick was making pizzas in his brother-in-law, Joseph Paglianite's pizza restaurant in Harvey's Lake, Pa. It was at Joe's Pizza that Dominick's passion for pizza was ignited. In 1960, Dominick, along with his brother-in-law Joe and sister, Mary Jean Paglianite, ventured to Delaware to open a pizza restaurant. This was the birth of Grotto Pizza," according to the history on the website at www.grottopizza.com.
"During this first summer, pizza slices sold for 20 cents each and a whole pizza was $1.60. The challenge, however, was to introduce pizza in an area where it was not recognized.
"To create a market for his pizza, Dominick and his sister spent long hours talking to people and handing free samples to the people who passed by his restaurant. In July of that summer, he noticed he was starting to get many repeat guests, and it was the local Sussex County guests, and later the tourists, who put Grotto Pizza on the map.
"In the years that followed, Grotto Pizza has continued to grow and prosper. In 1963, Grotto Pizza opened a second location on the boardwalk in Rehoboth Beach. In 1967, the original Rehoboth Avenue take-out stand moved to its present location in the arcade building," the history states.
In 1974, Pulieri opened Grotto Pizza as a year-round restaurant.
"The growth and success of the Grotto Pizza brand is largely due to our longtime customers and their continued patronage from generation to generation," said Gosnear.
"The new backyard design and outdoor open area serves as both a 'thank you' to the families that support us, as well as a potential blueprint for the look and feel of Grotto Pizza stores as we look to the future and continue to grow. We're excited to join the community of businesses in the thriving town of Millsboro and look forward to serving our legendary pizza to new and existing customers."