In collaboration with Helen Raleigh and the Story Hill Farm team, chef Matt Kern of One Coastal restaurant, A Sweet Affair Events and Lana Foley Photography came together to create a magical experience at the farm.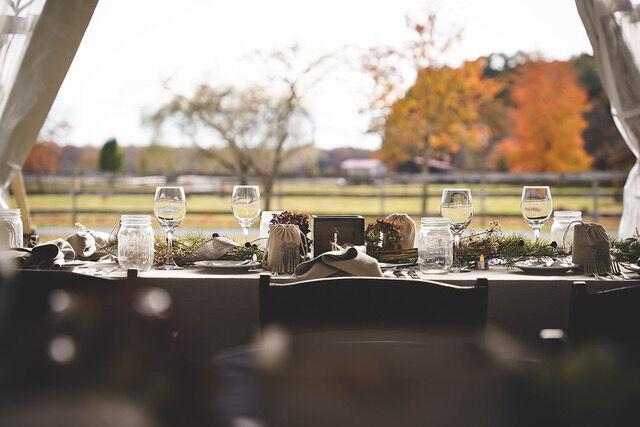 Guests arrived via the Jolley Trolley's black van service to a quick presentation of Story Hill Farm by Raleigh, including the store with locally-made products. They feasted on local fresh oysters and Bourbon & Apple Cider Smash.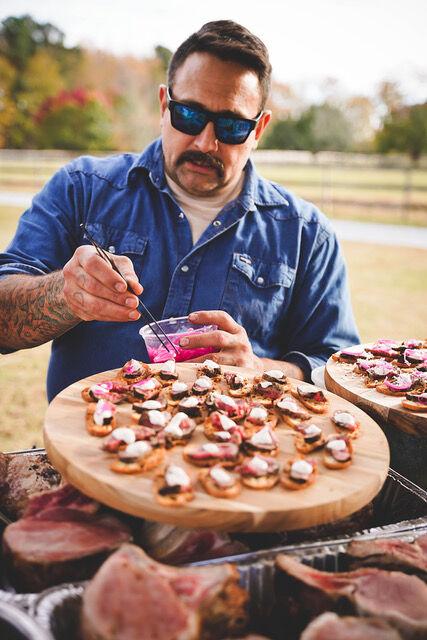 Then it was on to the covered tent decorated with local foliage found on the farm and an open-fired menu prepared by Kern and his team. The four-course dinner included an ember-roasted salad, One Coastal heritage breed "Kune Kune" pork shoulder, coal-roasted Anson Mills farro, Eastview Farms stuffed squash and more.
"This is something I've always wanted to do, bringing locally grown products and preparing on an open fire," Kern told guests. "This has been an amazing experience for me, and I hope for you as well."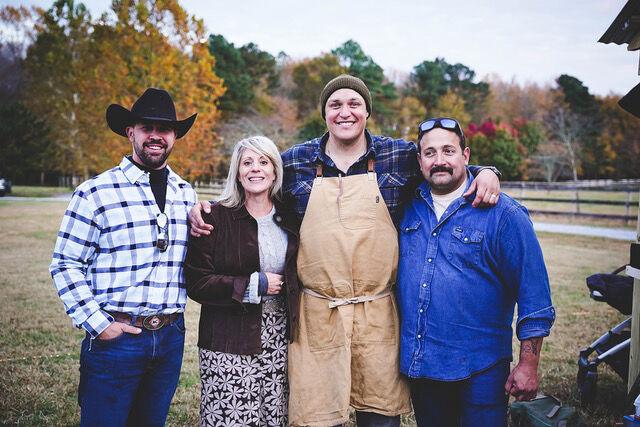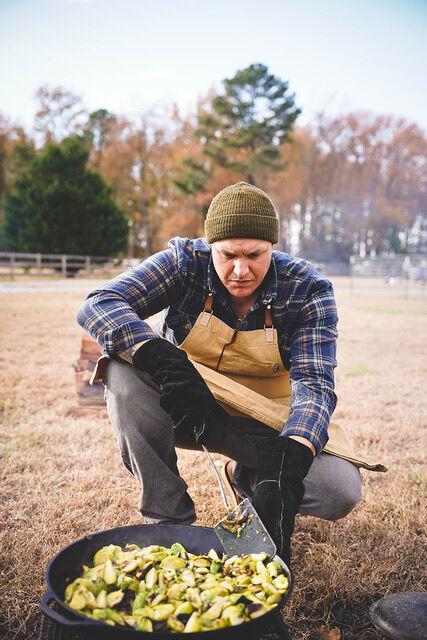 "What's good for the land is good for us," Raleigh said, "and it's my pleasure to welcome you to our first 'nature-based celebration' at Story Hill Farm. We look forward to hosting future collaborations that allow you to get to know your food and know your farmer, and experience the best of what Slower Lower has to offer, with our local chefs and artisans."
Story Hill Farm's store is open every day from 10 a.m. to 5 p.m. Tours are also available by contacting Helen Raleigh at helen@storyhillfarm.com. The website is located at storyhillmoos.com, and the phone number is (302) 725-8200.