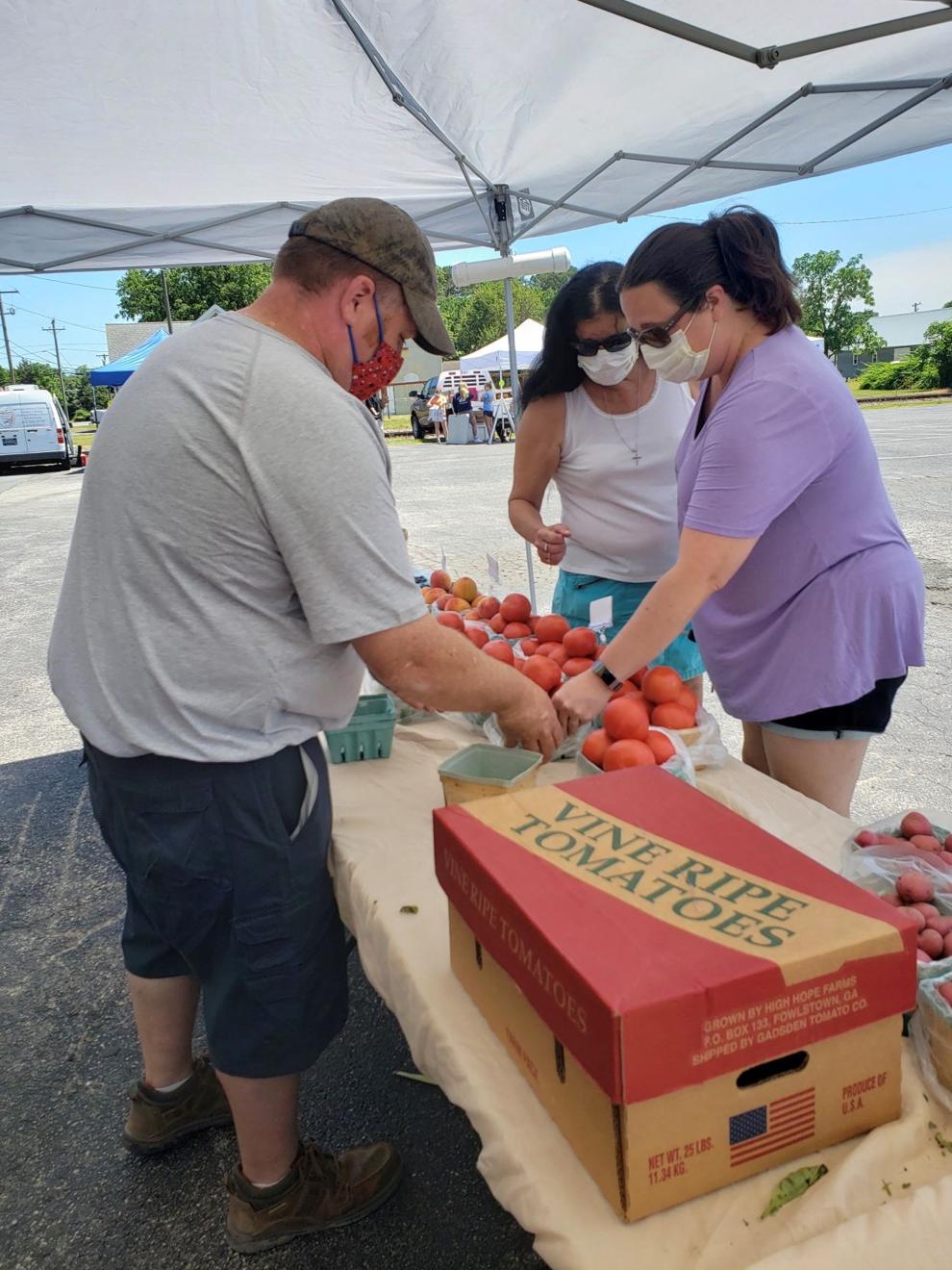 As she was shopping at Millsboro's new farmers' market, Jennifer Taylor was thinking about the cucumber-and-onion salad she planned to make with locally grown produce.
"I love this market," she said, as she admired containers of fresh and colorful tomatoes, sweet potatoes, beets and blueberries that David Godwin of Adkins Produce on Long Neck Road was selling.
"I hope this continues. I would much rather buy directly from the farmers and support them. We'll be back next week," she said, glancing at her mother and shopping companion, Susan Taylor of Millsboro, who nodded in agreement.
Godwin said customers arrived early and he quickly sold out of corn on the cob, peaches and local squash.
"Everybody likes it. They said it was great to get out of the house," he said.
With Godwin was his 11-year-old son, Mitchell, wearing a face mask with a pizza-slice design.
"He's helping me today. He's working with me in exchange for lunch on the way home," his father said, smiling at him.
The first Millsboro Farmers' Market, held on the morning of Saturday, June 13, in the parking lot of the Millsboro Town Center, was organized by Mayor Michelle Truitt, who, at a recent town council meeting, announced that vendors would include Parsons Produce in Dagsboro, Fresh Harvest Hydroponics & Seafood in Millsboro, The Point Coffee & Bakery in Rehoboth Beach and Adkins Produce on Longneck Road in Millsboro.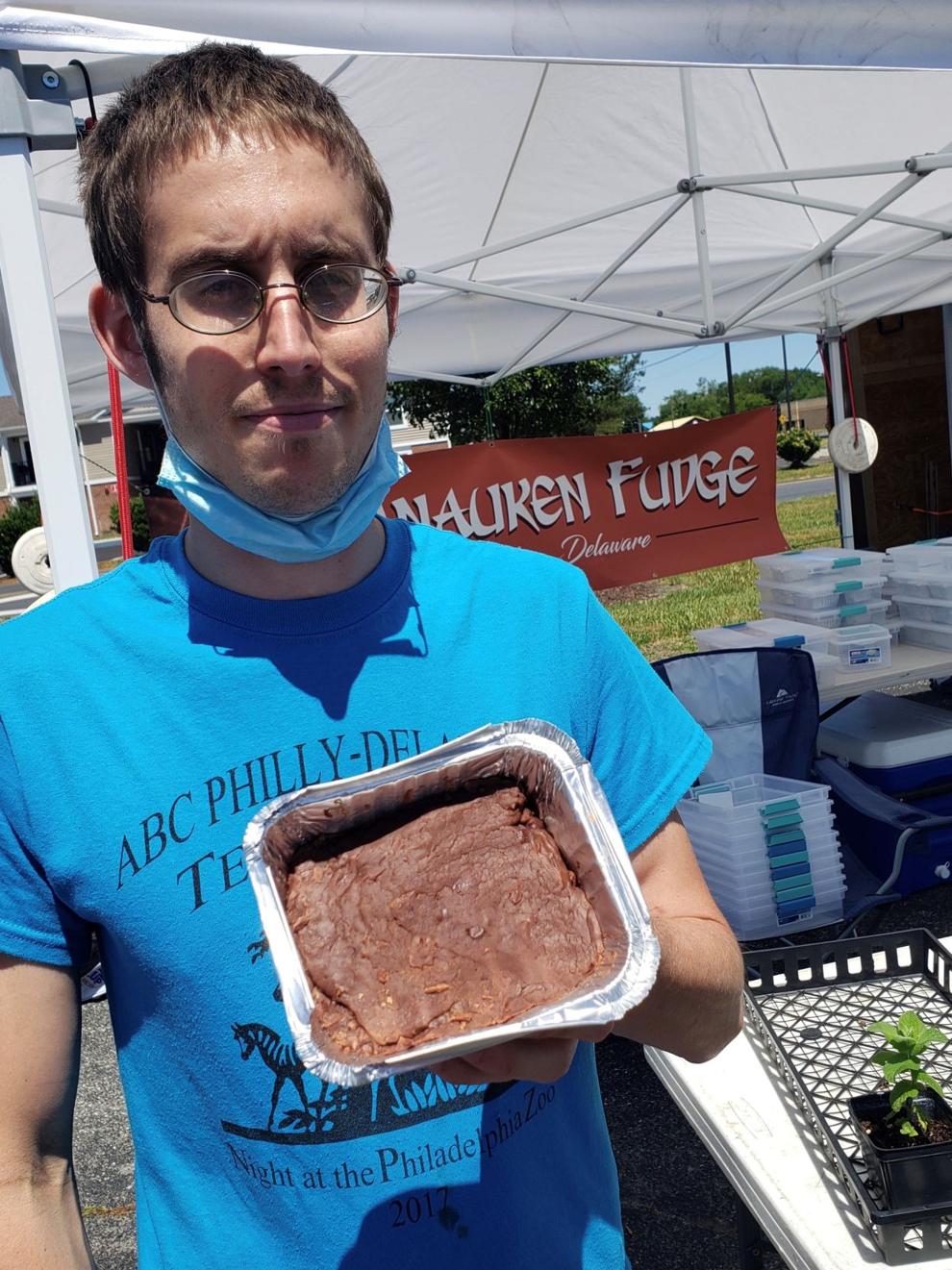 Tyler Davidson of Milton was there, too, selling fudge made from a recipe his grandfather found on a can of Carnation Evaporated Milk years ago. Half-pound containers of fudge were available in flavors including creamy peanut butter, shredded coconut and black walnut.
At the Parsons Farms station, Amy Workman was helping her daughter, Olivia, who has worked for Parsons for five years.
"We sold out of strawberry pies, but we still have blueberry pies," she told a customer, laughing as she remembered how quickly Truitt's husband had bought a strawberry pie earlier that morning.
Truitt said additional vendors could offer beef and pork, although some are having trouble keeping meats in stock. Wine could be sold in the future, too, but not until public tastings are allowed.
Truitt and Town Manager Sheldon Hudson stopped to chat in the Town Center parking lot, and Hudson praised Truitt for planning a successful event that will be open every Saturday in June, July and August, from 8 a.m. to noon.
"I'm very pleased. We have five vendors here today, and we expect more," Truitt said. "Everybody is doing a good job. They're really trying to give the customers what they want."