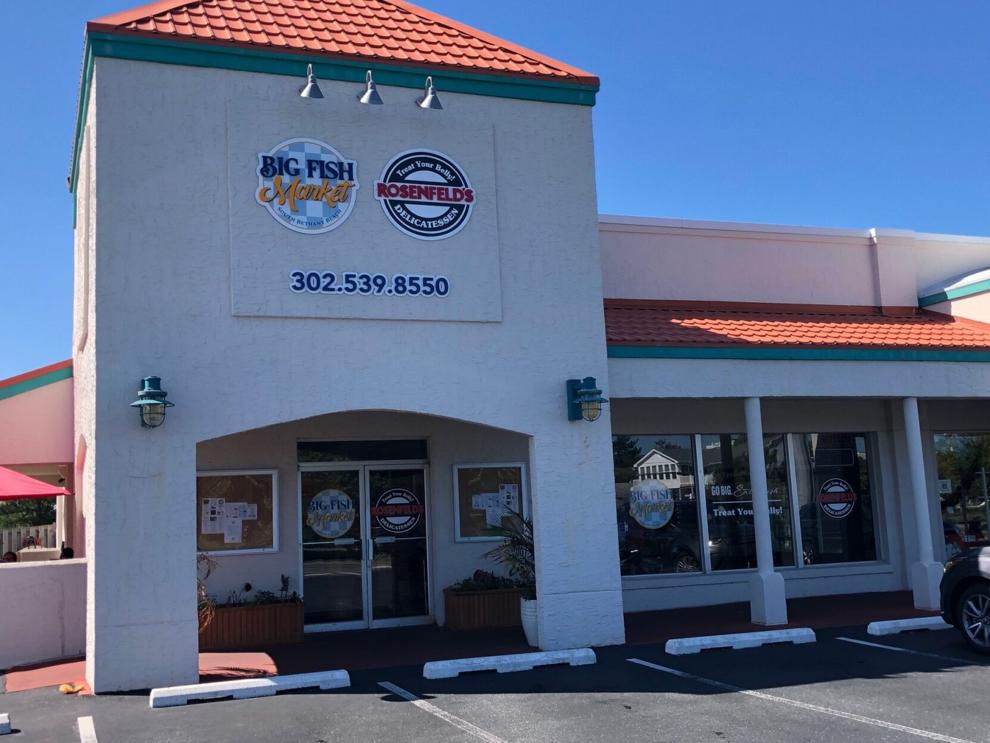 When Warren Rosenfeld of Rosenfeld's Jewish Deli first met with Eric Sugrue of the Big Fish Restaurant Group, it sparked a discussion about how to approach business throughout Delaware with "big projects" of the combined veteran restaurateurs. Thus the idea of Big Fish-Rosenfeld's was born, and the South Bethany store has now completed a successful first 100 days in business.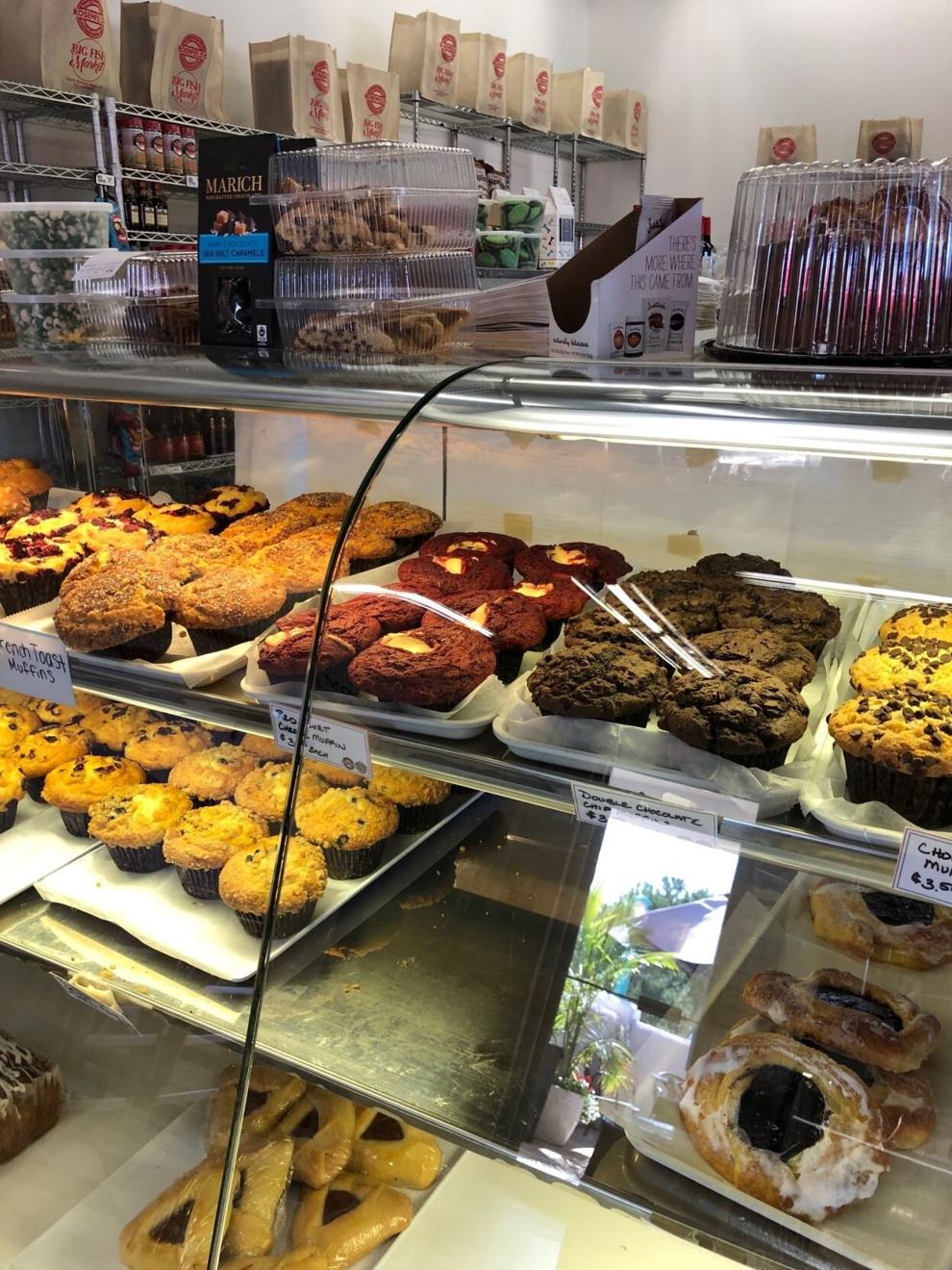 "Big Fish is the perfect partner for us," said Warren Rosenfeld, founder (in 2013) and majority owner of the Rosenfeld's Delicatessens in Ocean City, Md., and in Rehoboth Beach. "Both of our brands have a very loyal following. Big Fish has a great product, wonderful people, and Eric's passion helped bring this top ownership team together. We are thrilled with the enthusiasm of the entire South Bethany community."
The Big Fish/Rosenfeld's restaurant and carryout at York Beach Mall in South Bethany (34444 Coastal Highway) was inspired by an agreement on Sept. 25, 2019. The unique market-style restaurant opened for business over Memorial Day the weekend this year.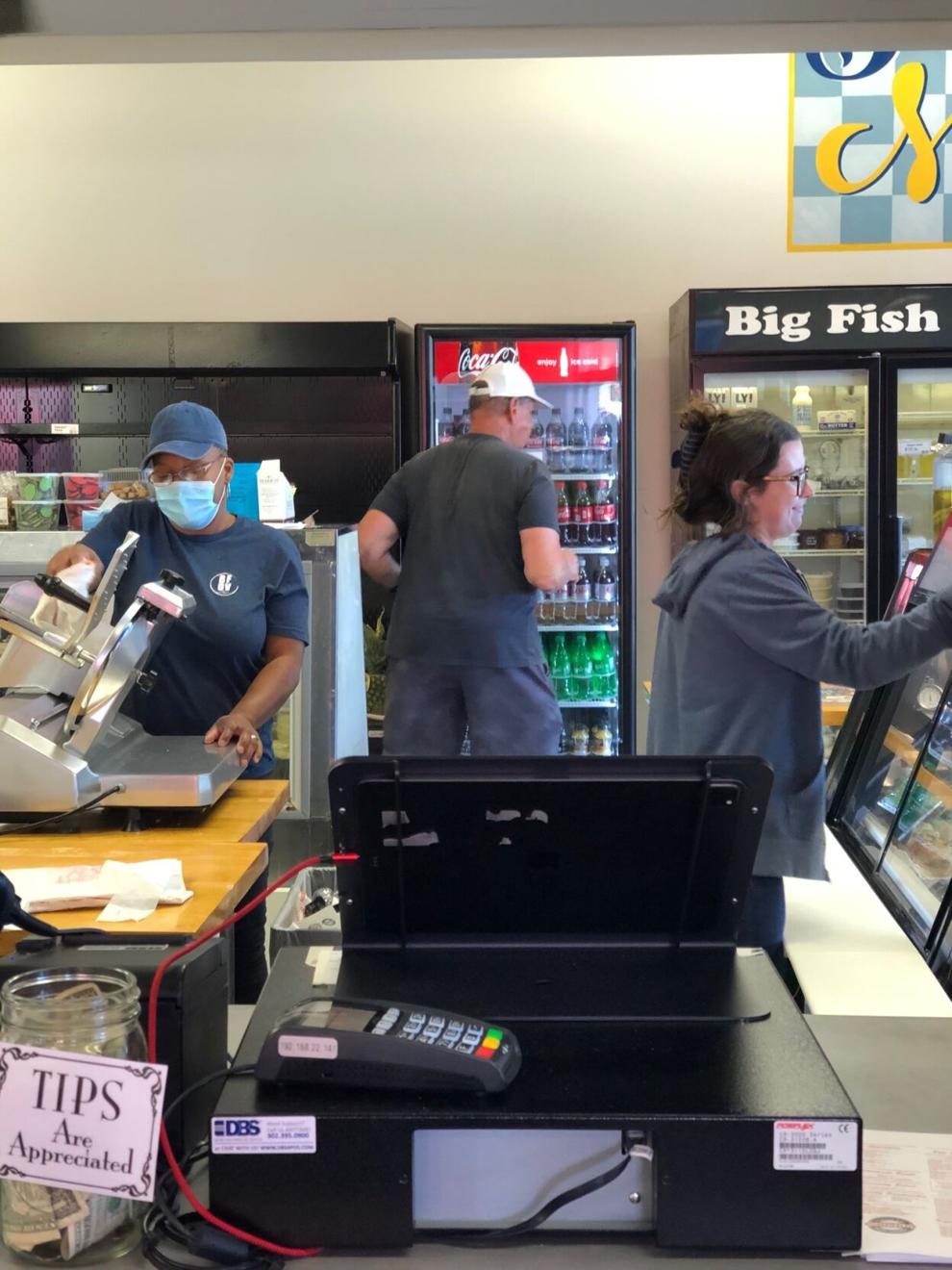 Rosenfeld was mindful that his restaurant and market would take over for the beloved McCabe's Gourmet Market, which had been located in that spot for decades, and for current customers he kept some of those menu items and the walk-up counter design. The McCabe's chicken salad is a big seller.
"The McCabe family also thought Rosenfeld's and our partner would be a wonderful successor" for their legacy at York Beach, which is a strip mall that the family also owned.
Greg Burnshaw of Ocean View, a manager at Excel, and his wife, Julie, stopped in the shop on a recent weekend.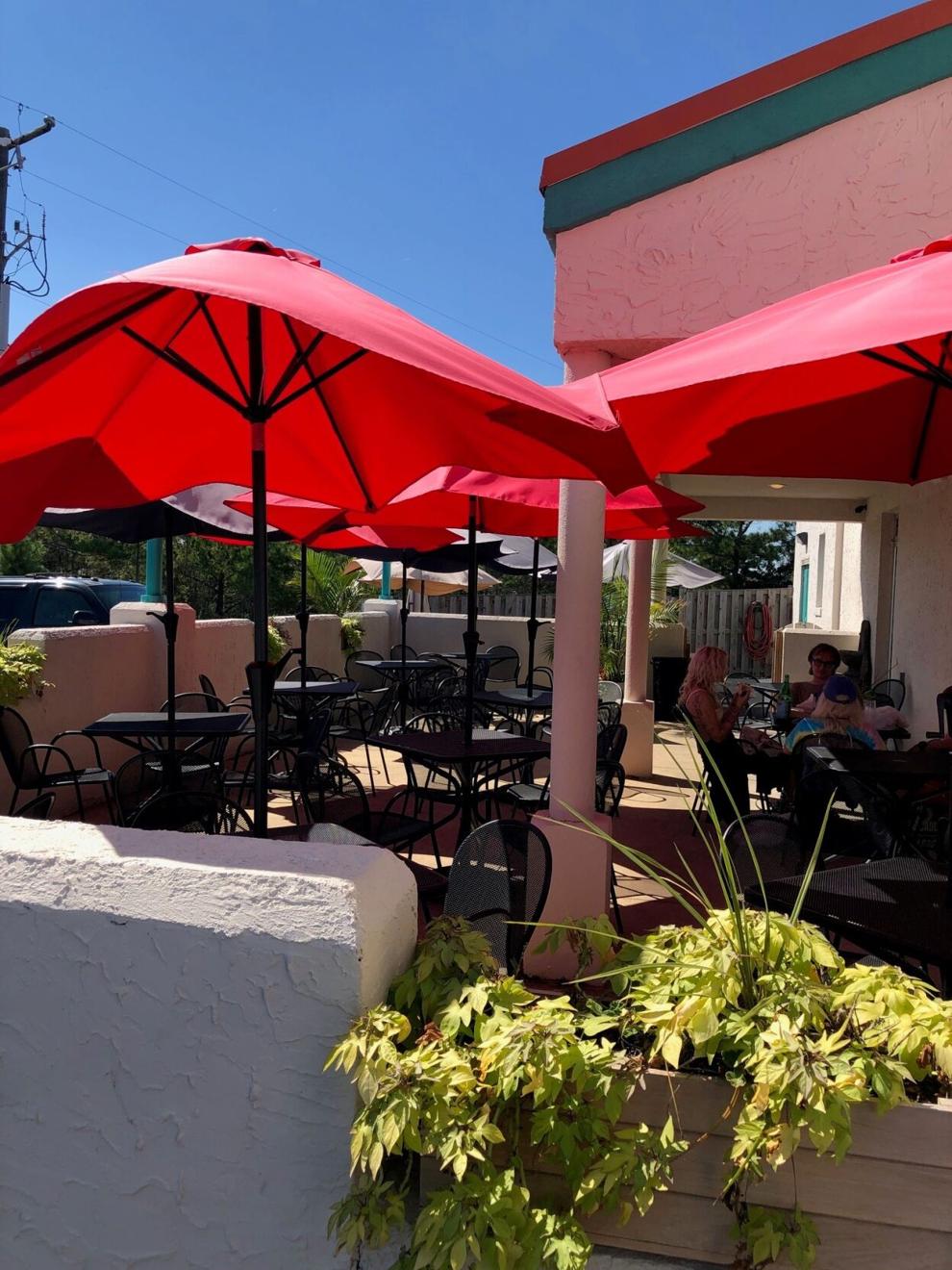 "Where else are you going to get such an eclectic selection of food?" said Burnshaw. "We appreciate the selection here, with such a broad range of food. Where else can you get these bakeries, like lemon chiffon cake?"
Julie Burnshaw got a sandwich on pumpernickel bread, with chopped liver, pastrami, provolone, along with onion, tomato and horseradish cream. What a nosh!
The Big Fish/Rosenfeld's has seating for 48 people, and Warren Rosenfeld said the dining space will have a soft cover for next season. There are also picnic tables for diners who want to stay and enjoy their carry-out items.
"You learn a lot of smart things in your first 100 days," said Rosenfeld. "It is really about the customer experience."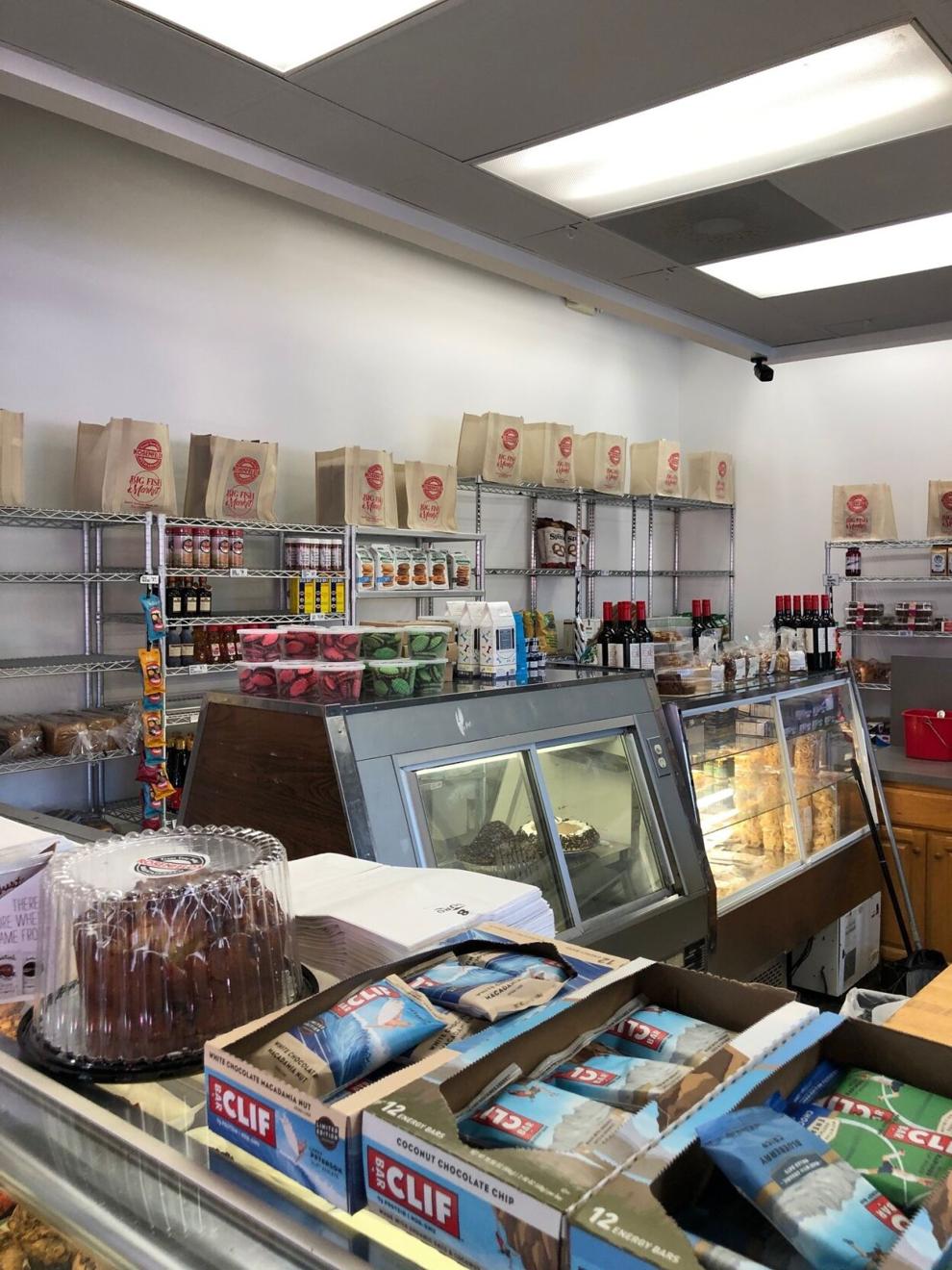 With National Small Business Appreciation Week running through last weekend, Coastal Point reached out to one of the clear winners of the 2021 summer season. The Rosenfeld's expansion also continues elsewhere on Delmarva.
"I'm the only Jewish deli in the state, and I wanted an operations partner" like the Sugrue brothers "to take our services to Wilmington," Rosenfeld said, with one downtown location launched and one more to come in North Wilmington. "It was easy for us to come together!"