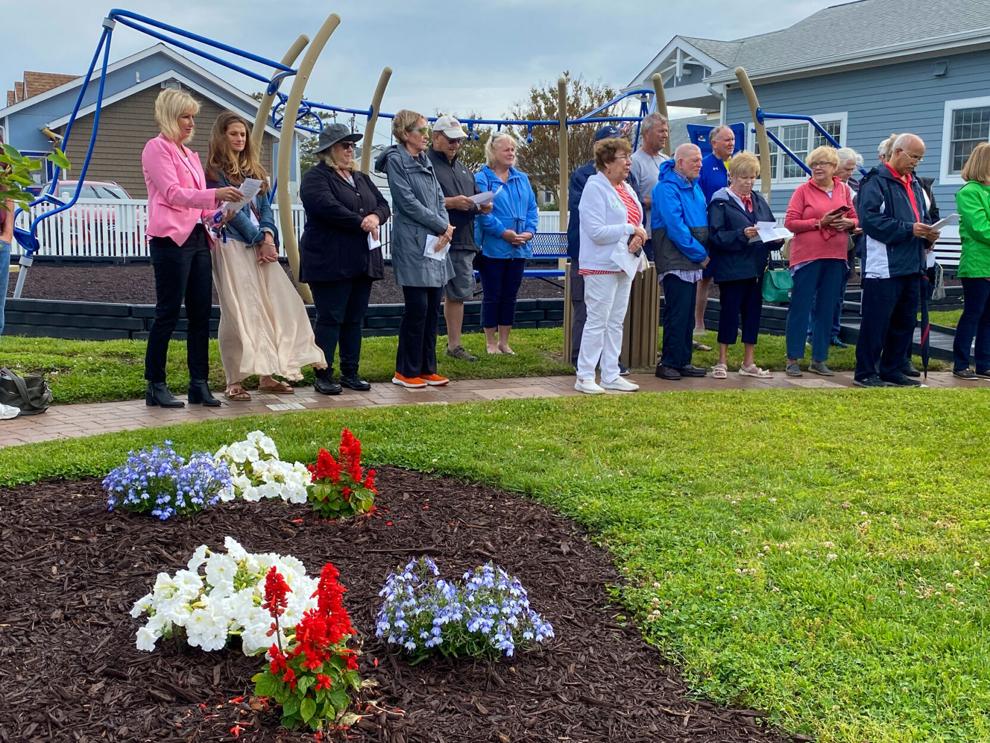 The Town of Fenwick Island will host a Memorial Day observance following its regular town council meeting this week, according to Town Administrator Raelene Menominee.
The observance will feature remarks by retired Rear Admiral Marianne "Mimi" Drew of Bethany Beach, Menominee said. Drew joined the U.S. Navy in 1967, retiring after a 38-year career, during which she was the first woman to hold a variety of positions.
During the Gulf War, Drew was appointed by President George H.W. Bush to serve as Deputy Assistant Secretary of the Navy, where she helped develop — and named — the military health insurance program TRICARE.
In 1998, Drew became the first female line officer to be named a rear admiral in the Naval Reserve.
After Sept. 11, 2001, she served simultaneously as Commander of Naval Reserve Readiness Command Mid-Atlantic, mobilizing 10,000 Naval Reservists for Operation Enduring Freedom, and as Deputy Director of the Navy Staff, coordinating reconstitution of the Navy staff in the Pentagon. In that position, her duties included planning for alternate wartime headquarters.
Following her retirement, she was immediately brought back into active duty for Operation Iraqi Freedom, where she directed requirements oversight for more than 20,000 sailors for war-fighting tasks.
Since retiring to Bethany Beach, Drew has been an active community volunteer. She served as past president of the Lord Baltimore Women's Club and as member of the Quiet Resorts Charitable Foundation. She is also past president of the board of directors for the Air Warrior Courage Foundation, is a member of the Veterans of Foreign Wars and the American Legion. Drew is also a member of St. Matthews By the Sea United Methodist Church.
Drew was named a 2001 Woman of Distinction by her fraternity, Alpha Xi Delta. In 2021, Drew was inducted into Delaware Women's Hall of Fame. She lives in Bethany Beach, with her husband, retired Brig. Gen. Phil Drew.
The observance will be held Friday, May 26, in Community Park, next to the town hall, at 5:30 p.m. The program will also include patriotic music by Jack Pyne, Angi Smith, bagpiper Steve Purse and the St. Matthews By-the-Sea Choir. An invocation and benediction will be given by the Rev. Jacob Macklin of St. Matthews By-the-Sea.