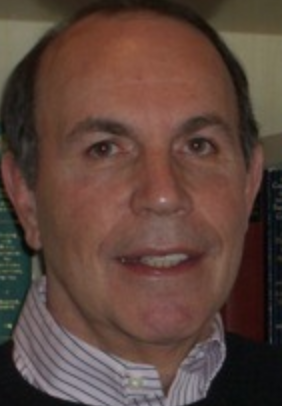 The Lewes Public Library will present a new online discussion series, "Lives and the Law," hosted by lecturer and legal expert Ronald Collins, beginning Jan. 21.
Featuring conversations with noted figures from the world of law, including lawyers, professors, journalists and activists, the series will cover a diverse range of topics, such as religious rights, civil rights, women's rights, LGBTQ rights, free speech, elections and the Supreme Court. In conversation with Collins, guests will be able to reflect on their lives in the law and how their work bears on some of the most controversial issues of our time. The series is meant for laypersons and specialists alike, with questions and comments from the audience encouraged.
"Democracies rise or fall with their commitment to the rule of law. Today, honoring that pledge is vital to the future of our Republic. The 'Lives in the Law' series speaks to that concern with engaging and illuminating conversations with some of those who have shaped and continue to influence American law," said series organizer Ronald Collins.
The live, Zoom-based series begins at 5 p.m. on Jan. 21 and is free to the public. Registration is required at the Lewes Public Library's website. Visit the Virtual Programs for Adults page of the library's website (lewes.lib.de.us) to register. The first session in the series, "The Lingering Effects of the Holocaust" will feature Stanley Goldman, professor of law and director of the Center for the Study of Law & Genocide at Loyola Law School, Los Angeles.
Topics and dates are:
• Thursday, Jan. 21: Stanley Goldman, "The Lingering Effects of the Holocaust";
• Monday, Jan. 25: David Cole, "The Future of Civil Rights & Civil Liberties in the Roberts Court";
• Monday, Feb. 1: Amy Howe, "SCOTUSblog and the Supreme Court";
• Monday, Feb. 8: Floyd Abrams, "The Life of a First Amendment Lawyer";
• Monday, Feb. 15: Laurence Tribe, "Friend of the Court"; and
• Wednesday, Feb. 17: Richard Hasen, "A Post-Mortem on the 2020 Elections and the Way Forward."
Additional dates and speakers are to be scheduled.
Ronald Collins is the former Harold S. Shefelman Scholar at the University of Washington Law School. He served as a Supreme Court Fellow for Chief Justice Warren Burger and is editor of the weekly blog "First Amendment News." Collins also serves on the editorial board of SCOTUSblog and is the author of books ranging in topics from free speech to artificial intelligence and campaign finance law. He is co-director of the History Book Festival and is the library's first Distinguished Lecturer.
For additional information, visit lewes.lib.de.us or call the library at (302) 645-2733.