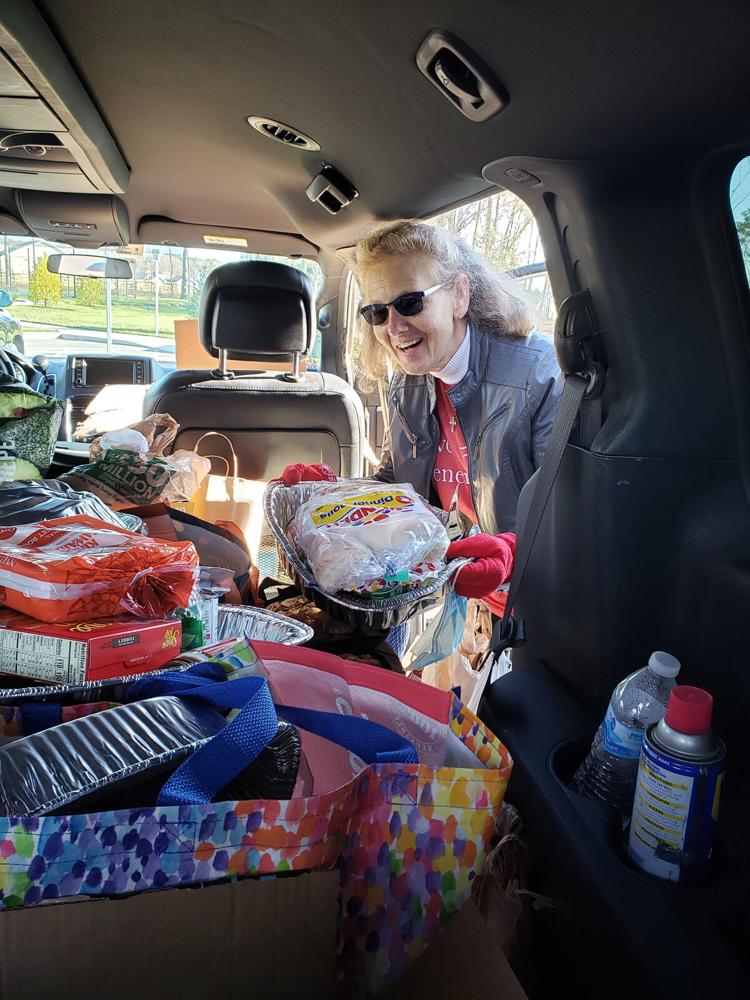 By a little after 9 a.m. Tuesday, Nov. 24, cars were loaded with boxes of turkeys, canned vegetables, jars of gravy and stuffing mix — a generous collection that Pam Pederson dubbed "fixings for very nice Thanksgiving dinners."
Pederson, one of the food pantry coordinators at Community Lutheran Church on Omar Road near Frankford, said enough food was donated by residents of The Estuary residential community to feed 35 families this year, in coordination with the church and Bethel Helping Hands Food Bank of Frankford.
Some of the families have five or more members, and others only have two, she said.
"This is the best example of love and generosity in a community that I can imagine. It is a true gift, and we are blessed. We hear from people we have helped, and they tell us how grateful they are," Pedersen said as she oversaw the packing of vehicles lined up in front of the clubhouse at The Estuary, also near Frankford, in Bayard, and recalled a woman who told her she had nothing left in her pantry and desperately needed assistance.
Starting around Labor Day, a list of foods was distributed, and Estuary residents decided what they wanted to give. Offerings ranged from fresh potatoes to loaves of bread to tubs of butter, plus pies, cookies and aluminum roasting pans.
"Some people donated two meals. Some of them contacted us and said they planned to have big Thanksgiving meals with their families, but since people aren't supposed to travel because of the pandemic, they had too much food, so they wanted to donate it," Pedersen said, as she answered questions from donors and volunteers bustling in the parking lot and excused herself to take a quick phone call.
This is the second year the church and food bank have worked with Estuary residents to help feed families at Thanksgiving.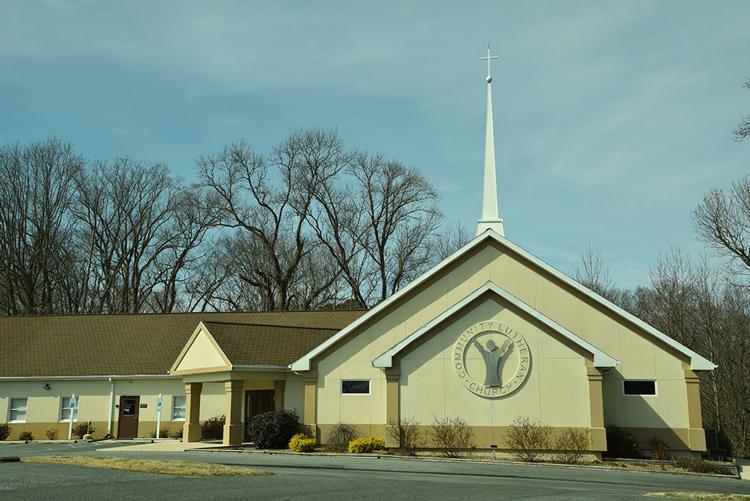 "We had such a good response, and this year there are so many more homes built here, so even more people got involved. I'm amazed by the amount of food we have," she said, stepping out of the way as a man carrying a large box headed toward a car.
The event began after Pedersen, who lives in The Estuary, asked neighbors if they'd be interested in brightening others' Thanksgivings.
During the year, the church also feeds an additional 20 families each month.
Sue Sevier, who is employed by one of the partners of The Estuary development, called the program "such a blessing."
"Everyone is just pitching in, and they all did a fantastic job. Some of the people who don't live here full-time sent monetary donations for the food bank. What they get in return is feeling really good," she said, as she directed a woman to a bin inside the clubhouse, where toys are being collected for Christmas.
"Thank you so much," she called after the woman, who was maneuvering a large white bag through the door.
"These people are so wonderful. They thought of everything — even muffin mixes for breakfast on Thanksgiving Day or to have the day after, even marshmallows and extra applesauce for the kids," Sevier said.
"They are wonderful because they make sure other people are taken care of."