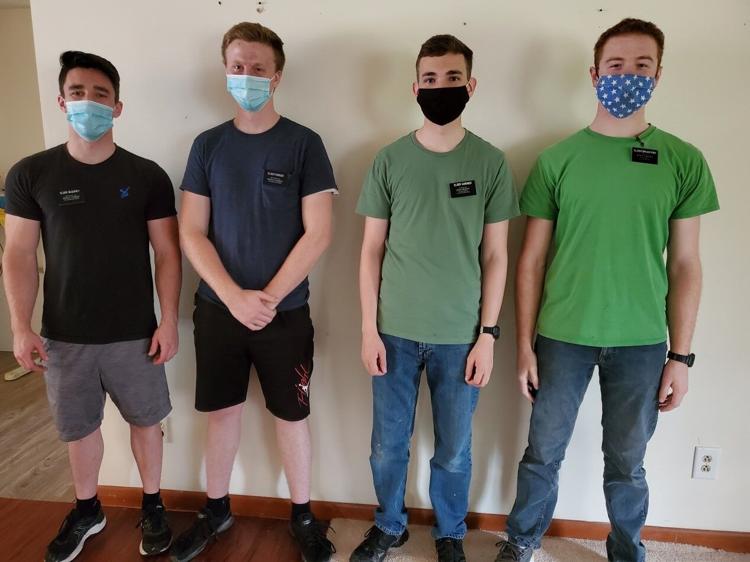 When the state of emergency went into effect in Delaware in March, Sussex County Habitat for Humanity volunteerism halted. During the past few months, the amount of volunteers permitted on-site has been limited and volunteer help is very much needed to complete homes, representatives noted this week.
Elder McQuivey, Elder Parker, Elder Bradford and Elder Gardner from the Church of Jesus Christ of Latter Day Saints, based in Philadelphia, were called back from overseas missions due to the pandemic. The timing couldn't be better for the missionaries to help Sussex County Habitat for Humanity. The missionaries were able to help by doing light construction, cleaning, painting and yardwork for Habitat for Humanity families in Georgetown and Milton.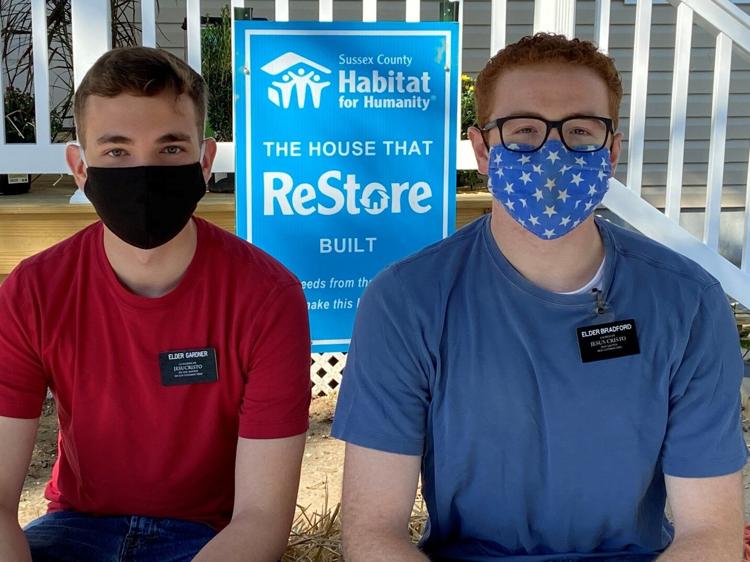 Asked about their next mission, the Elders said that they don't know from one day to the next where they'll be serving until they get a phone call from "mission control" in Philadelphia, telling them where they're needed the most. With the uncertainty of the pandemic situation, the immediate plans are to volunteer along the East Coast for the next year, helping communities.
"Sussex County Habitat for Humanity is thankful to the missionaries for helping to put God's love into action and furthering the Habitat for Humanity mission of helping local families achieve their dreams through affordable housing," representatives said.
To donate time as a volunteer, money or other resources visit sussexcountyhabitat.org.