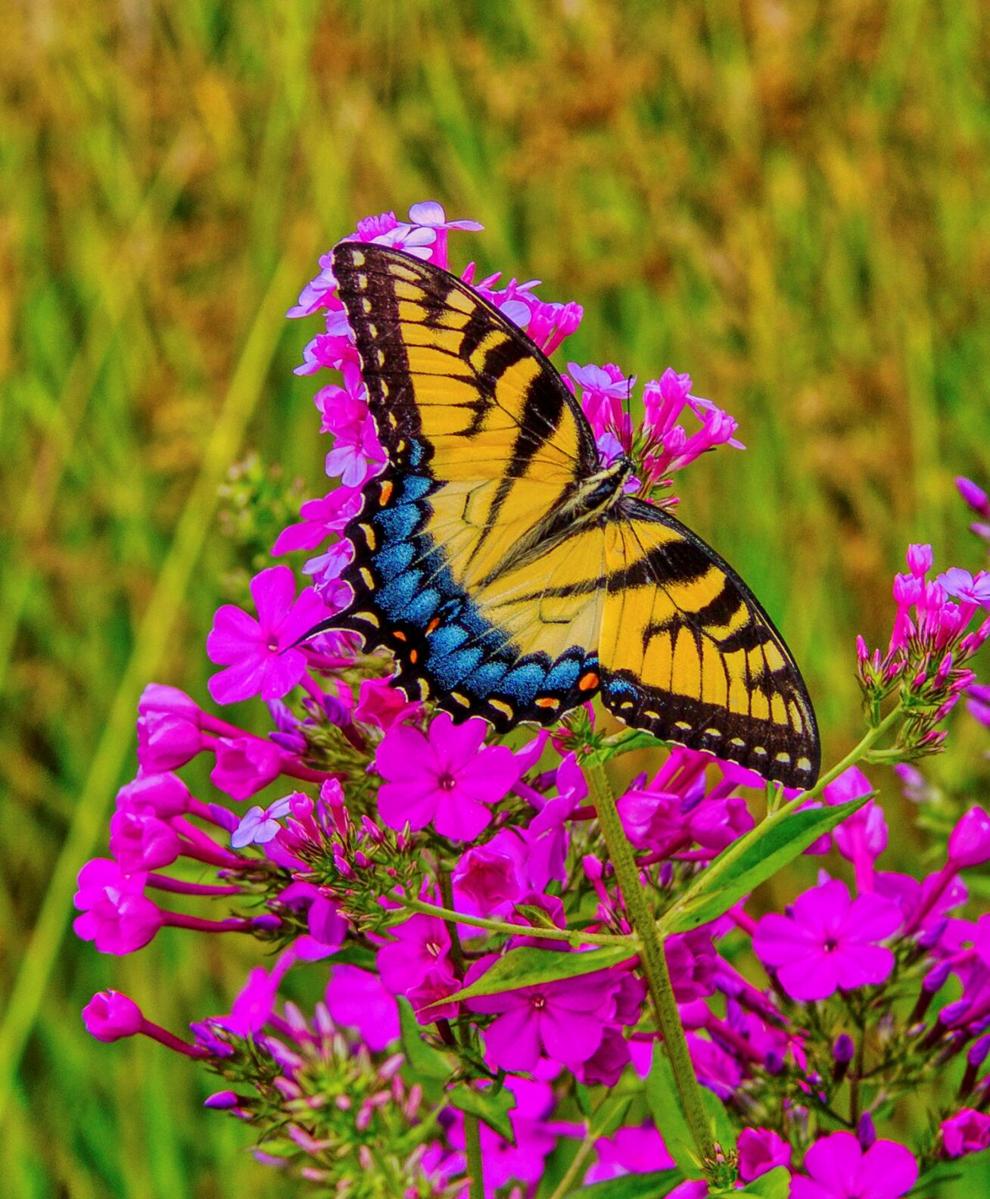 Sheryl Swed, executive director of Delaware Botanic Gardens (DBG) this week announced a new series of events, "Butterfly Thursdays," planned at the gardens every Thursday at 11 a.m. starting Thursday, July 29, and running through Thursday, Aug. 26.
Carol McCloud, vice president and volunteer-tour director, said, "Two of our most knowledgeable volunteer leaders — retired science teacher Margaret Kimmel and Craig Haggerty, a retired math teacher — will be giving a short lecture, followed by a tour of the Piet Oudolf Meadow Garden, where the butterflies and other pollinators abound. All are welcome."
The butterfly program is free for members, but they must sign-up in advance. Non-member adults pay the $12 admission fee, while children 16 or younger receive free admission but must be accompanied at all times by a parent or guardian.
DBG representatives said attendees can also expect to see lots of bees.
Members and non-members can sign up for Butterfly Thursdays at the DBG website. For reservations, go to www.delawaregardens.org/new-events.
The DBG is open to the public Thursdays through Sundays from 9 a.m. to 1 p.m. Reservations are recommended, but "walk-ins" are welcome. For reservations, go to www.delawaregardens.org/hours-admissions.
The Delaware Botanic Gardens is located at 30220 Piney Neck Road, Dagsboro. Memberships are available by going to delawaregardens.org/membership.
The mission of the Delaware Botanic Gardens is "to create a world-class, inspirational, educational, and sustainable public botanic garden in southern Delaware for the benefit and enjoyment of all." For more information go to delawaregardens.org.