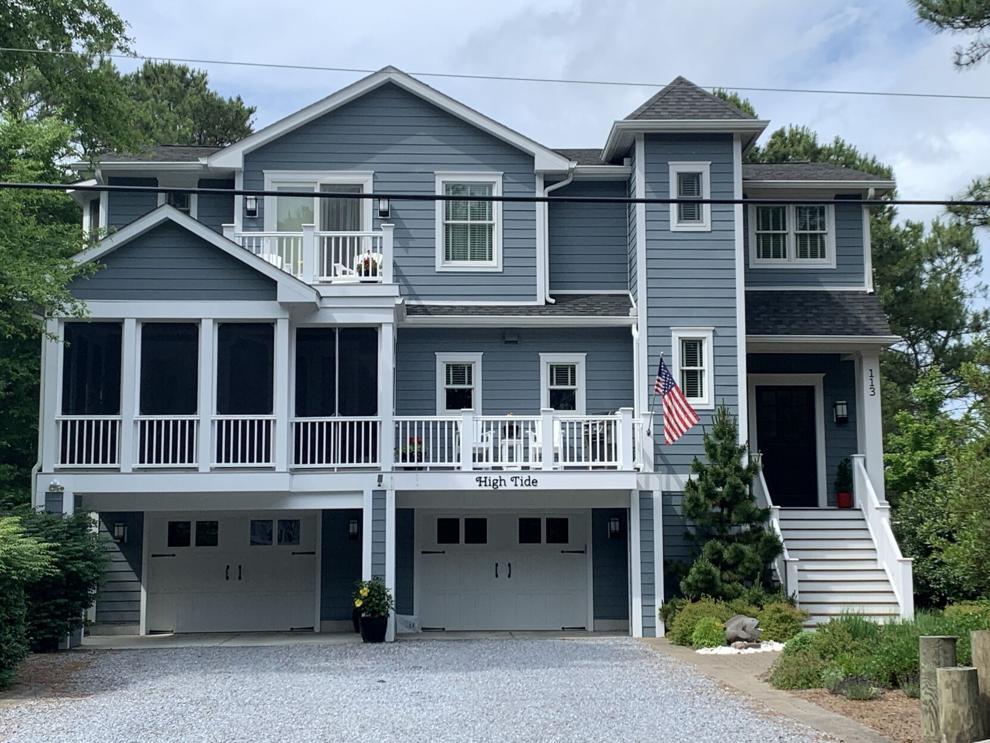 One of the most anticipated events of summer in Southern Delaware is the Friends of the South Coastal Library's (FOSCL's) major annual fundraiser, the Beach & Bay Cottage Tour, and this year's tour is almost here. The 29th annual tour ― to benefit the Friends of the South Coastal Library ― will take place July 18-31 and, due to COVID concerns, will be held virtually for 2021.
While a virtual tour is new to the Cottage Tour, the hour-long and professionally-produced tour video will offer Tour patrons a safe opportunity to view each home as often as they want, from anywhere in the world, during the two-week tour period. This year's tour offers 10 homes in a variety of styles and personalities. The homes are located along the shore from South Bethany to North Bethany, downtown Bethany Beach and inland, including canal and bay views
Because the Tour is virtual, patrons will be able to view homes that could not be available for in-person tours, organizers noted. Special features include bird's-eye drone video footage and the ability to view the Tour on any internet-enabled device. Patrons will be able to view the entire video at one sitting, or may view each home individually. As an added feature, a patron may revisit favorite homes during the two-week Tour period.
"This year we are also excited to offer our patrons the opportunity to give a Gift of the Tour to their friends and family, no matter where they may live," said Kathy Green, Tour chair. "Check our website for information!"
The 29th Beach & Bay Cottage Tour is being presented by Leslie Kopp and the Leslie Kopp Group. Tickets at $35 may be purchased only through the Cottage Tour's website at beachandbaycottagetour.com. The Cottage Tour is produced by the Friends of the South Coastal Library. This year's Tour is the principal source of funding for 2021, and all net proceeds directly benefit the library's operations. Tickets are available online until 6 p.m. on July 31, at beachandbaycottagetour.com.
No Cottage Tour would be complete without the raffles. The winners of the Dinner Raffle will dine in style at either the Cottage Café, Good Earth Market, Off the Hook, The Parkway, Sedona, Touch of Italy, SoDel Concepts, DiFebo's Bethany Beach, DiFebo's Rehoboth Beach or the DiFebo's Market.
The Art Raffle, featuring some favorite local artists, offers artwork from Aubré Duncan, Tara Funk Grim, Laura Hickman, Jeanne Mueller, Amanda Sokolski and Cheryl Wisbrock.
Tickets for both raffles cost $1 each and are available online only at beachandbaycottagetour.com. Winners will be selected and notified on Aug. 1.
It's not too late to make a donation to support the tour. Donors of $50 or more will receive a complementary tote bag, and donors of $150 or more will receive both a tote bag and a ticket to the tour.
To purchase tour tickets or raffle tickets, or to make a donation, go to beachandbaycottagetour.com. "Treat yourself to a special look at some of the loveliest homes in the Bethany area while benefitting one of our community's best assets — our South Coastal Library in Bethany Beach," organizers said.