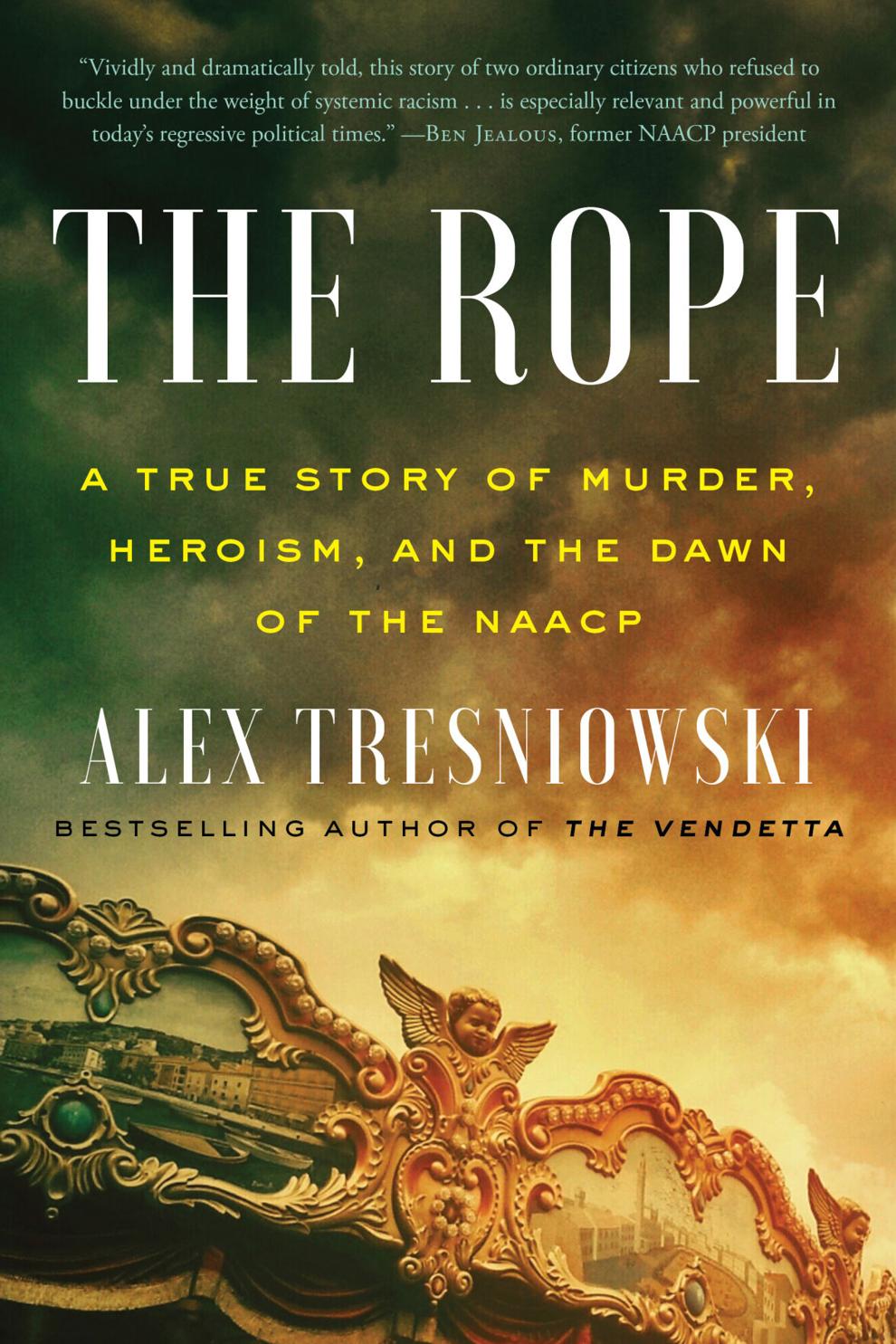 True-crime author Alex Tresnioski will bring a discussion of his new thriller "The Rope: A True Story of Murder, Heroism, and the Dawn of the NAACP" to the Lewes community on March 1, presented by the Lewes Public Library, Browseabout Books and the Southern Delaware Alliance for Racial Justice (SDARJ). Joining him in conversation will be Marlene A. Saunders.
"'The Rope' recounts the 1910 murder of 10-year-old Marie Smith in the tranquil seaside town of Asbury Park, N.J.," organizers described. "Unable to find the culprit, town officials call upon the young manager of a New York detective agency for help. In rich detail, Tresniowski lays out the specifics of the investigation and the daring sting operation that caught the killer, while highlighting the sweeping national forces of the time — religious extremism, class struggle, the infancy of criminal forensics and America's Jim Crow racial violence."
The live, Zoom-based discussion will be begin at 5 p.m. on Monday, March 1, and is free to the public. Registration is required at the Lewes Public Library's website. Visit the Virtual Programs for Adults page of the library's website (lewes.lib.de.us) to register, or go to tinyurl.com/zoomwithauthors.
Participants also are being encouraged to support the author by purchasing a copy of the book from local independent bookstore Browseabout Books. Each copy purchased comes with an archival bookplate signed by the author. Orders may be placed online, in-person, or by calling the store at (302) 226-2665.
Tresniowski is the author or coauthor of more than 20 books, including the 2005 true-crime thriller "The Vendetta," which was used as a basis for the 2009 movie "Public Enemies." He formerly worked for both Time and People magazines, focusing on human-interest stories.
Marlene A. Saunders is a member-at-large on the SDARJ Steering Committee, and has studied and written about the history of racism in America since the colonial period and the ways it is manifested today in the United States and Delaware.
For additional information, visit lewes.lib.de.us or browseaboutbooks.com.