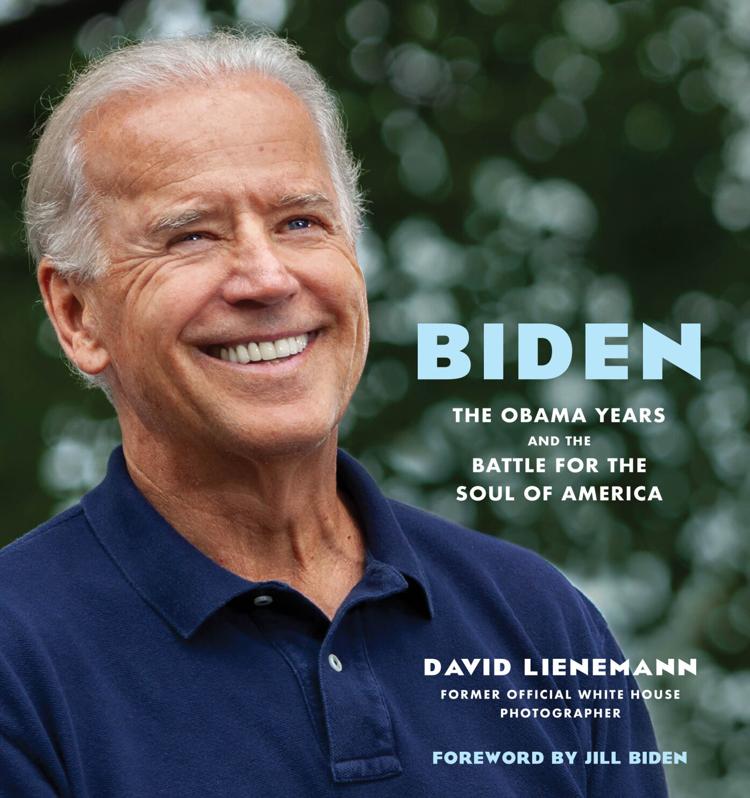 Travelers excited to explore Delaware for the first time following President-Elect Joe Biden's victory in the 2020 presidential election can find hidden gems and one-of-a-kind museums across the entire state, from Wilmington to Rehoboth Beach, including some favorite spots of the First State's first president-elect. State tourism officials offered some suggestions to put on an itinerary for a great trip.
Things to do
One of the most televised locations in the country recently, the Riverfront is located along the Christina River and has not only been "Election Central" but is also a scenic collection of walkways, shopping, restaurants and museums. Visitors can find an "insta-worthy" moment along the front of the Delaware Children's Museum with outdoor artwork from the Delaware Discoveries Trail showcasing a world map and native Delaware plants.
The Wilmington craft brewery is releasing Rail Car One, an IPA that tips its hat to Biden and his daily commutes on Amtrak (though Biden himself does not drink). The beer debuts Dec. 7, which is Delaware Day. Wilmington Brew Works is housed in a former laboratory, making for a cool spot to visit and toast the incoming president.
• Air Mobility Command Museum (Dover)
Situated near the Dover Air Force Base, the Air Mobility Command Museum is home to more than 30 historic, heavy-lifting U.S. military aircraft. That includes Air Force Two, the official plane of many U.S. vice presidents.
• First State National Historical Park and Old State House (Dover)
Delaware history is on display at locations found across the state, telling tales central to America's story. In Dover is The Green, the Colonial-era public square that was home to the Golden Fleece, where Delaware voted to ratify the U.S. Constitution. In historic Old New Castle in northern Delaware, you will find the New Castle Court House, where abolitionists faced trial, Colonial-era delegates broke ties with Pennsylvania and Great Britain, creating the state of Delaware and where the Declaration of Independence was read when it was issued by Congress.
• Cape Henlopen State Park (Lewes)
The scenic location is known for its beautiful beaches and relaxing trails. For those keen on historic sites, Cape Henlopen State Park is also home to Fort Miles. Originally constructed as one of the nation's most important East Coast defensive fortifications, Fort Miles and its observation towers now stand as reminders of the nation's World War II home-front history while offering 360-degree scenic views of the seascape and surrounding areas.
• Junction Breakwater Trail (Lewes, Rehoboth)
Starting in historic Lewes, the first town in the first state, Junction Breakwater Trail is one way for hikers, bikers and runners looking to experience scenic vistas. Along the trail, Gordons Pond observation decks provide views of sunrises over the iconic World War II towers nestled in the sandy beach. As visitors travel the trail to Rehoboth, they can spend the afternoon shopping on the avenue, find a new novel from Browseabout Books (noted as a local favorite of the Biden family), and try boardwalk fare with caramel corn from Fisher's Popcorn and Thrasher's French fries.
How to get here
• Biden Welcome Center (Newark)
Traveling into Delaware by car and not sure know where to begin? Located off I-95, you will find the Biden Welcome Center. Here you can gather all your information on local and statewide attractions, events, and activities.
• Joseph R. Biden, Jr., Railroad Station (Wilmington)
For those looking to travel in and out of state comfortably the Joseph R. Biden, Jr., Railroad Station in Wilmington is one of Amtrak's busiest stops, serving nine routes. Perfect for traveling to and from Baltimore, D.C., Philadelphia, New York City and Boston, the station also has a store and car rental office (if you plan on staying a while).
Places to dine
• Capriotti's Sandwich Shop (various locations)
Found throughout Delaware, Capriotti's was first dreamed up in Wilmington by Lois Margolet and her brother Alan with the goal to create a sandwich for "real turkey lovers." That sandwich, which also happens to be a favorite of President-Elect Biden, is the "Bobbie," made with their homemade slow-roasted turkey, cranberry sauce, stuffing and mayo.
• Charcoal Pit (Wilmington)
Charcoal Pit, known as the "Pit" to its loyal customers, began as a small four-table and counter burger joint and grew into an instant success. With its award-winning burgers, The Charcoal Pit is a Delaware tradition and is still being shared across generations. And be sure to save room for their famous Ice Cream Creations. President Barack Obama sure did when he visited in 2014 at the recommendation of then-Vice President Biden.
• PureBread Deli (various locations)
This sandwich shop has multiple locations in the Wilmington area and is a must-stop for sdog lovers, with sandwiches named for different breeds of dogs and the interior decorated with photos and art from their dog-loving customers. Maybe there will soon be photo of the Bidens' dogs, Champ and Major.
• Krazy Kat's (Greenville)
It does not get much cooler than this northern Delaware restaurant located in a renovated blacksmith shop at The Inn at Montchanin. Known not only for its whimsical decor, it features tiger-print chairs and military-garbed feline portraits, but also for its fresh and locally sourced creative cuisine. And if you are looking to celebrate (a successful political campaign, perhaps), they have a private second-floor dining room, aptly named the Crow's Nest.
• Bluecoast Rehoboth (Rehoboth)
Take in the flavors of Southern Delaware in Rehoboth Beach. With fresh local seafood simply prepared to let the flavors shine, Bluecoast is a "hip take on the local seafood house." The Rehoboth location is its second, opened after the success of Bluecoast in North Bethany. Conveniently located on Route 1, it is a great way to end a day of shopping at the Tanger Outlets.
Where to stay
• Hotel Du Pont (Wilmington)
Found in the heart of downtown Wilmington is the historic Hotel Du Pont. Commissioned by DuPont President Pierre S. Du Pont and built in the early 20th century, this luxurious hotel has had many famous guests spend the night, including Joe DiMaggio, John F. Kennedy, Amelia Earheart, Katherine Hepburn, and more recently, Reese Witherspoon, Warren Buffet, Jeff Gordon and Vice President-Elect Kamala Harris.
• Hilton Garden Inn (Dover)
Whether you are visiting Dover for business or for leisure, the Hilton Garden Inn is the perfect spot to make your home base. It is located near historic downtown Dover nearby The Green, and Dover Downs Hotel and Casino, if you're looking to try your luck at the tables.
• The Bellmoor (Rehoboth Beach)
Off Rehoboth Avenue, you will find the hidden gem that is The Bellmoor. Positioned perfectly for guests looking to take in the sights, sounds, and smells of the boardwalk, you will dine in a variety of phenomenal restaurants, and shop the avenue's unique boutiques. And did we mention ice cream? If you love ice cream as much as the president-elect, you will find plenty of great options in Rehoboth Beach from Kohr Bros to Royal Treat.
Before visiting Delaware be sure to view Delaware Tourism Office's Go-To-Guide at https://www.visitdelaware.com/travel-info/how-to-plan-your-trip-to-delaware/go-to-guide/ for tips on how to #ExploreSafelyDE. Officials urged visitors to plan ahead and maintain social distancing, wear a face covering and bring hand sanitizer. Make sure to review guidelines before arriving at your destination. Some locations may be operating under capacity limits or require reservations. Please remember to stay home if you are sick, they added.