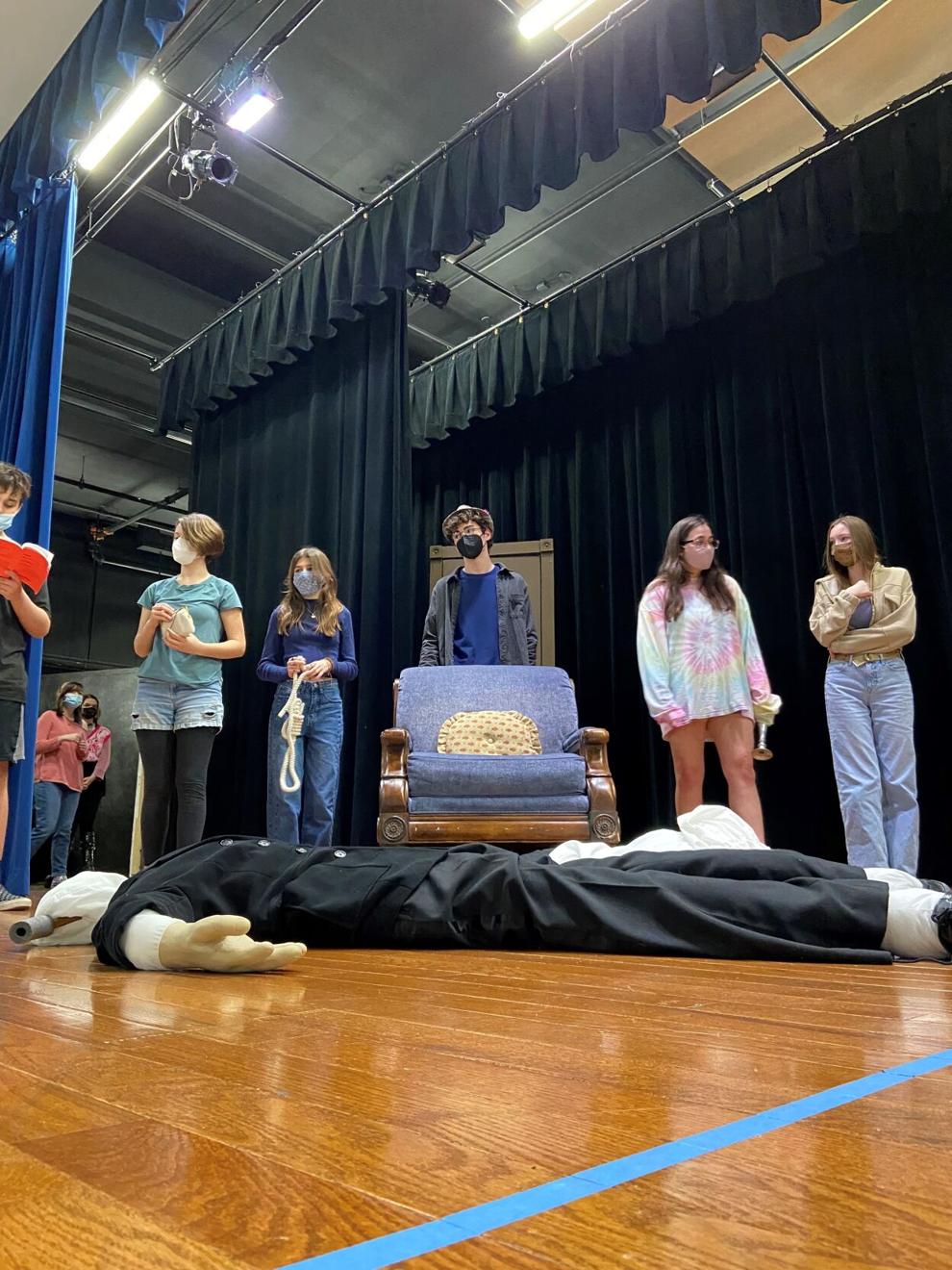 Sussex Academy High School's next production, "Clue On Stage: High School Edition," is set to be performed on Jan. 20, 21 and 22 at Sussex Academy in Georgetown. All shows begin at 7 p.m.
Based on the 1985 Paramount movie, inspired by the classic Hasbro board game, "Clue" is a comical murder mystery tale that features an original story. Set in Washington, D.C., in 1954, the story begins in the Boddy Manor on a dark, stormy night. Greeted by the butler, Wadsworth, six guests arrive at invitation to a mysterious dinner party hosted by the owner of the manor, Mr. Boddy.
When the host suddenly turns up dead, it becomes a race to find the murderer before the body count piles up. Each of the guests have an alias and are suspects in an investigation that will keep the audience guessing until the final twist. So whodunnit? Join the iconic characters known as Wadsworth, Scarlet, Plum, White, Green, Peacock and Mustard as they try to figure out who did it, where and with what.
The show is produced and directed by Sussex Academy's own Leilani Anupol and Mikayla Dayton.
"Through trials and tribulations, this cast has been so tightly-knit and has had such an uplifting spirit: it reminds us of what theater means. This show has been a hoot to produce!" they said.
The cast stars sophomore Nick Donati as Wadsworth, the sarcastic British butler; junior Chloe Brimer as Miss Scarlett, the dry, provocative D.C. madam; sophomore Finn Sheridan as Mrs. Peacock, the batty, hysterical senator's wife; freshman Alex DeEmedio as Mrs. White, the morbid, melodramatic widow; freshman Melvin Harmon as Col. Mustard, the dense, pompous, military man; sophomore Nate Nagy as Professor Plum, the arrogant, flirtatious genius; and sophomore Aidan French as Mr. Green, the awkward, rule-following, klutz. More than 40 high school students are involved in the production, both onstage and off.
Tickets cost $5 for students or $10 for adults. They can be purchased at the door (with cash or check only) or online at https://www.showtix4u.com/event-details/60207. Masks must be worn by all patrons for the duration of the performance. Snacks and drinks will also be sold at the performance. Sussex Academy is located at 21150 Airport Road, Georgetown.