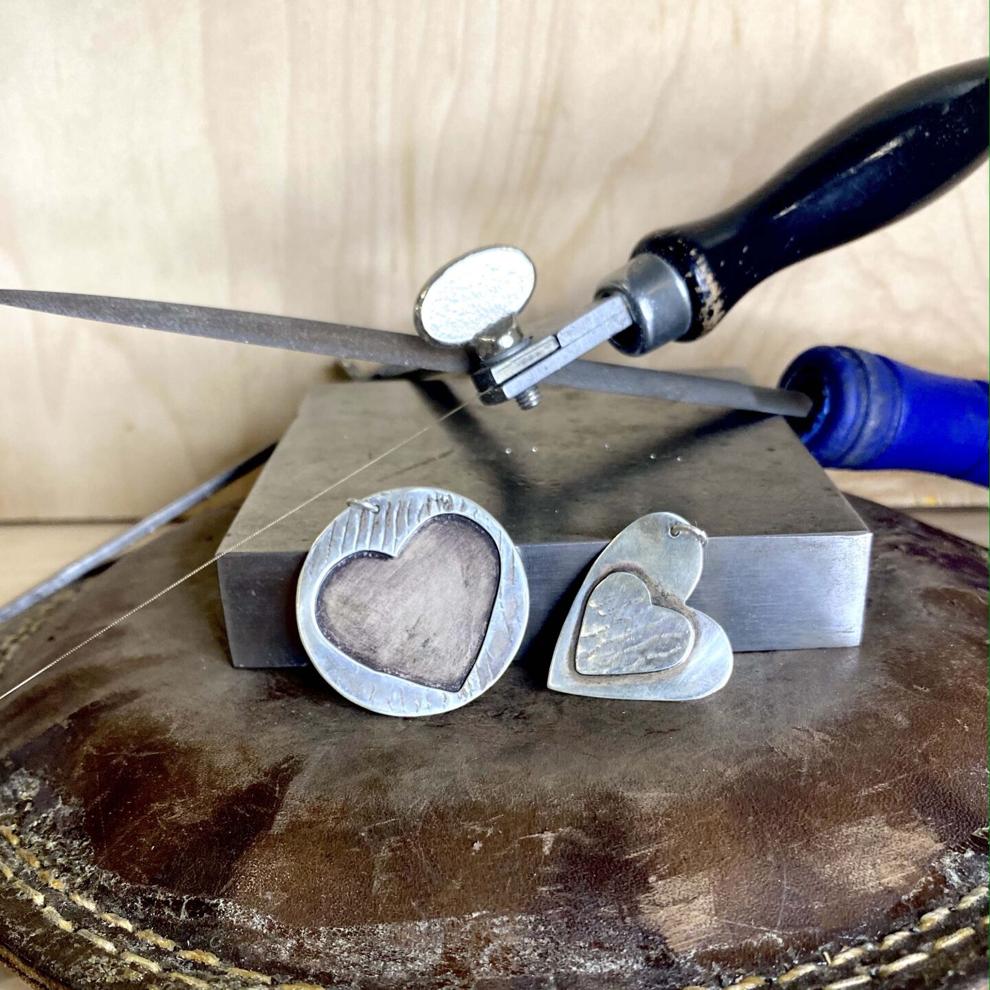 Heidi Lowe Gallery is offering a 2.5-hour Heart Pendant jewelrymaking class for people of all ages and skill levels. Monday, Feb. 8, 12:30 to 3 p.m.
In this class, students will create a sterling silver heart pendant of their own design. Skills will include roller printing, sawing, soldering and oxidizing. Each student will leave with a pendant just in time for Valentine's Day. Lowe said the class is perfect for beginning students, as the instructor will guide them through each skill from start to finish.
"It is a really fun way to spend the afternoon and finish with a handmade piece of jewelry in a safe, creative, fun environment," said Lowe.
Other upcoming jewelrymaking classes at Heidi Lowe Gallery on Mondays from 12:30 to 3 p.m. include:
Forged Earrings, Feb. 22;
Wire Drawing Earrings, Mar. 22;
Mantra Cuff Bracelet, Apr. 5;
Patterned Statement Earrings, Apr. 19; and
Stackable Rings, May 3.
Heidi Lowe Gallery can also teach a class for a family or small group. Call the gallery for details and scheduling.
Heidi Lowe Gallery team is following all of the COVID-19 safety guidelines and protocols of the CDC and government officials. Classes are limited in size to enable social distancing. Tools and surfaces are cleaned frequently. Proper mask-wearing is required at all times while in the studio. Using hand sanitizer upon arrival is required, and it is readily available throughout classes, as are sanitizing wipes.
Heidi Lowe Gallery is open for shopping by appointment, curbside pickup, and for private and group classes at 17522 Ward Avenue #2, Lewes. For more information, visit www.heidilowegallery.com or call (302) 227-9203.