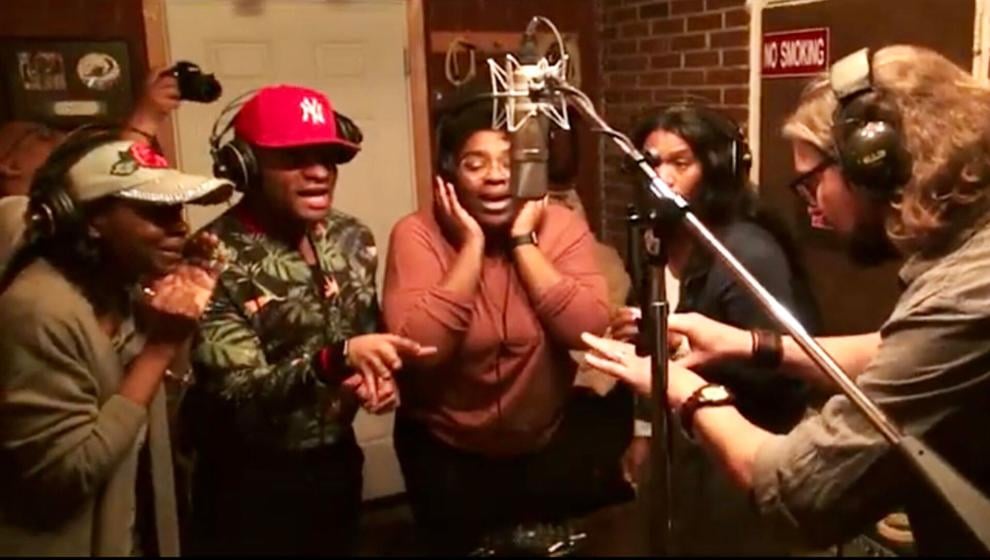 "We Shall Overcome" is the beloved anthem of the civil rights movement. Many Americans can sing at least a verse or two. But few know of its origin, or that the nearby town of Berlin, Md., is the birthplace of its songwriter and composer.
Bryan Russo is a storyteller, whether in spoken word on his former show, NPR's "Coastal Connection," or as a regionally renowned singer-songwriter — or now in the form of a video production. But of the hundreds of stories he has told, one has stuck with him and evolved slowly but surely over the last 10 years.
The Rev. Dr. Charles Albert Tindley is the man whose light Russo said he believes should shine brightly in Berlin, where Tindley was born in 1851 and where many of his descendants still live. Tindley's hymn "I'll Overcome Someday" was the direct inspiration for "We Shall Overcome." Berlin is also where Russo and his family have made their home.
"My wife first brought him to my attention back in 2012, when she read about a local gospel festival honoring his music. I had never heard of him and was flabbergasted that one of the founding fathers of gospel music was born in the very town we were raising our family. And there was virtually nothing that honored or celebrated him," said Russo.
Russo learned that Tindley had grown up the son of a slave but with a free mother, so according to the code of the time, he was considered freeborn. His mother died when he was 2 and his father was allegedly sold and moved out of the area when Tindley was a young boy. After the Civil War, he made his way to Philadelphia, where he spent most of the rest of his life.
Despite never having gone to school, Tindley learned independently, including studying Hebrew and Greek through correspondence classes. He became active in the Methodist Episcopal Church, where he rose from janitor to eventually being known as "the Prince of Preachers," with a multiracial congregation of more than 10,000. After his death in 1933, the church was renamed Tindley Temple United Methodist Church. It was added to the National Register of Historic Places in 2011.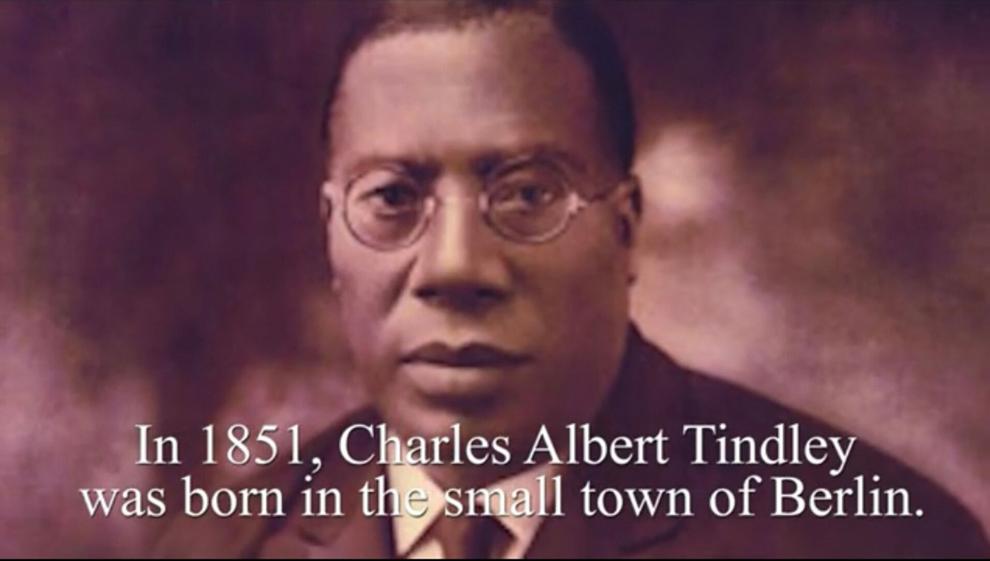 However, it is Tindley's music that is his legacy. He began publishing his work in 1901. They include "I'll Overcome Someday," "Stand By Me" and "What Are They Doing in Heaven?" It is that legacy Russo hopes to bring to light in Berlin.
"Life got in the way for a while," said Russo, "but always there was little voice nagging me I needed to do something more. And one day, eventually, the words for the song came to me and I sang it into my phone, waited a while before listening to it again, and that is what became the song, 'Mr. Tindley.' The plaintive refrain is "Please tell me, Mr. Tindley, when will we overcome?" That was in 2018.
For a while, Russo experienced frustrating times while trying unsuccessfully to get funding to move his project forward. So, instead, Russo took the initiative upon himself to have Berlin celebrate one of its most influential sons. In his mind was a video, a mural similar to one in Cambridge that celebrates Harriet Tubman, and a reinvention of the Tindley Day Gospel Festival into an annual event that rivals Berlin's Fiddler's Convention in scope.
In 2020, he got help from his good friend Darnell Miller, an incredible musician who is closely associated with the gospel community in Wilmington. With the accompaniment of a glorious gospel choir and band, Russo was able to transform "Mr. Tindley," from an iPhone audio track into a magnificent video recording.
The nearly 7-minute video is interposed with flashbacks of numerous iconic historic scenes, from slavery, to the Civil Rights struggles of the sixties, to Black Lives Matter, the global pandemic, and today's divisive political times.
This past weekend, Russo was proud to be among four independent filmmakers with local ties to be showcased during the opening of the sixth annual Ocean City Film Festival. During the Q&A session after the very well-received showing, Russo described himself as a deep-dive storyteller who loves living in Berlin and continues to be motivated to move Tindley's story forward into the visible consciousness of the town.
"I believe we now have some positive momentum for the design and location of the mural, which gives me hope," Russo said.
Recently, several of Tindley's descendants joined Russo as he produced a short documentary that showcased Tindley's songs and story during Buckingham Elementary School's Black History Month Celebration.
Russo considers the song "Mr. Tindley" to be more like journalism than anything else he's ever done throughout his 20-year professional journey of both songwriting and journalism. It is the first release on an album that will be released under the brand name Journos, perhaps serving as a watershed moment in his long career, where the songs and the stories uniquely come together into one significant piece of work.
To hear and watch the song, go to www.wearejournos.com. The song may be downloaded for $1, and those proceeds will be directed to the goal of the future Tindley Day Gospel Festival.
"Please tell me, Mr. Tindley, when will we overcome?"