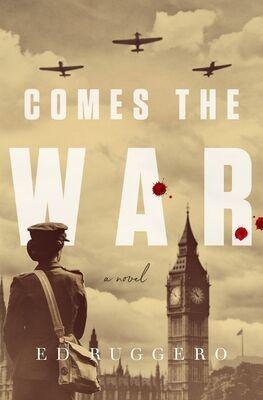 Author Ed Ruggero will bring a discussion of his latest novel, "Comes the War" — the second book in the Eddie Harkins Series — to the Lewes area on Thursday, March 4, in an online event from the Lewes Public Library and Browseabout Books.
"Set against a backdrop of heroism and heartbreak in World War II, Lt. Eddie Harkins is tasked with investigating the murder of OSS analyst Helen Batcheller. He teams up with the brave and resourceful Pvt. Pamela Lowell, and soon a suspect is caught. Harkins is ordered to stop digging, but he continues — only to find himself trapped in a web of Soviet secrets. As bombs fall, Harkins must solve the murder and reveal the spies before it is too late."
The live, Zoom-based discussion will begin at 5 p.m. on Thursday, March 4, and is free to the public. Registration is required at the Lewes Public Library's website. Visit the Virtual Programs for Adults page of the library's website (lewes.lib.de.us) to register, or go to tinyurl.com/zoomwithauthors.
Participants also are being encouraged to support the author by purchasing a copy of the book from local independent bookstore Browseabout Books. Each copy purchased comes with an archival bookplate signed by the author. Orders may be placed online, in-person, or by calling the store at (302) 226-2665.
Ruggero is a West Point graduate and former U.S. Army officer who has studied, practiced and taught leadership for more than 25 years. He has appeared on CNN, the History Channel, the Discovery Channel and CNBC. His previous works include "Blame the Dead," "Duty First: West Point and the Making of American Leaders" and many others. He is a resident of Lewes.
For additional information, visit lewes.lib.de.us and browseaboutbooks.com.