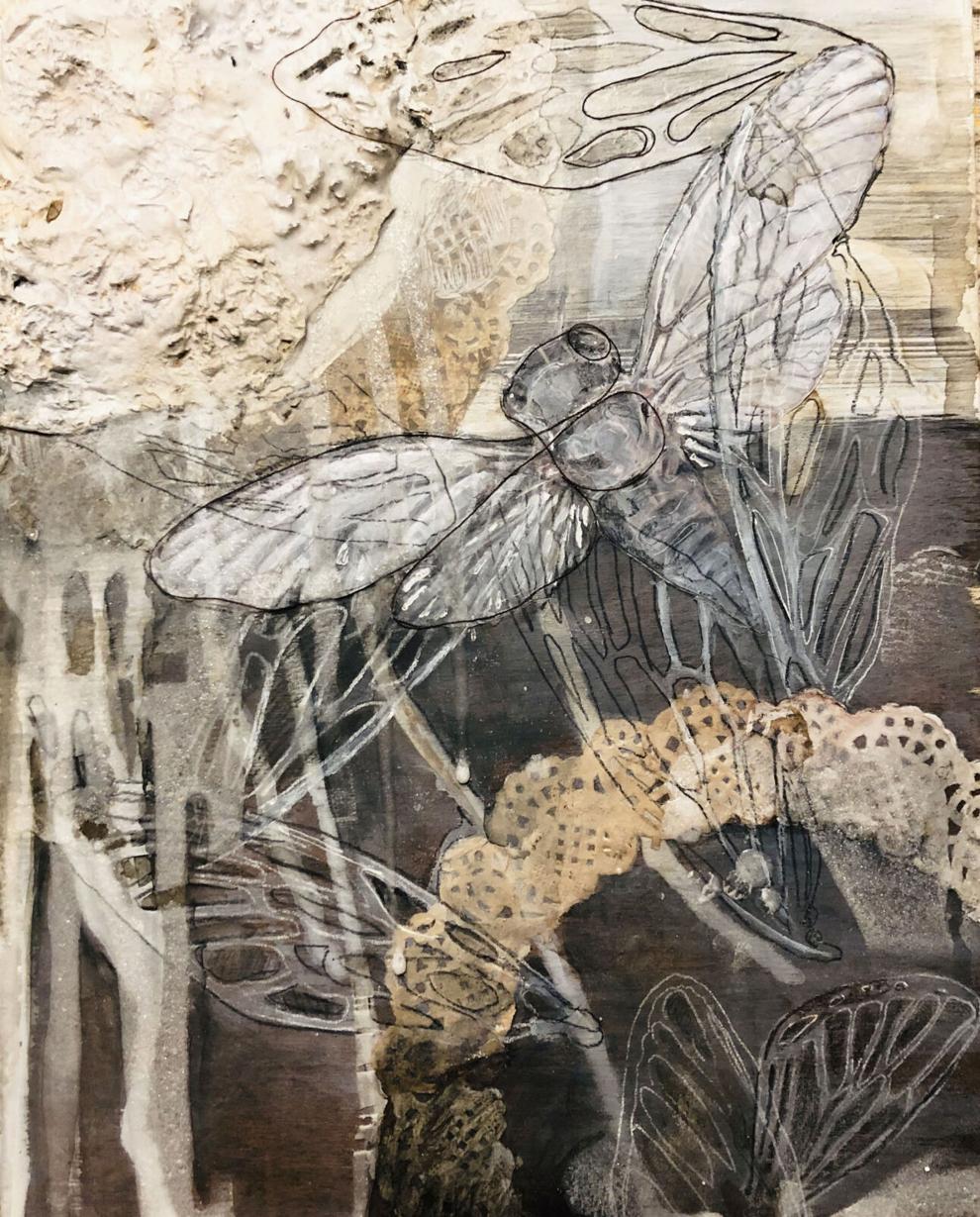 On Friday, April 2, the Rehoboth Art League (RAL) will kick off its spring exhibition season with three new shows, and a longtime member-artist tribute on its historic Henlopen Acres Campus.
"Visitors will be treated to colorful and bold abstract imagery, animation and sound, and mixed media. In addition, RAL pays tribute to long-time member and artist Lee Wayne Mills, who passed away in 2020," said Nick Serratore, RAL's exhibition director.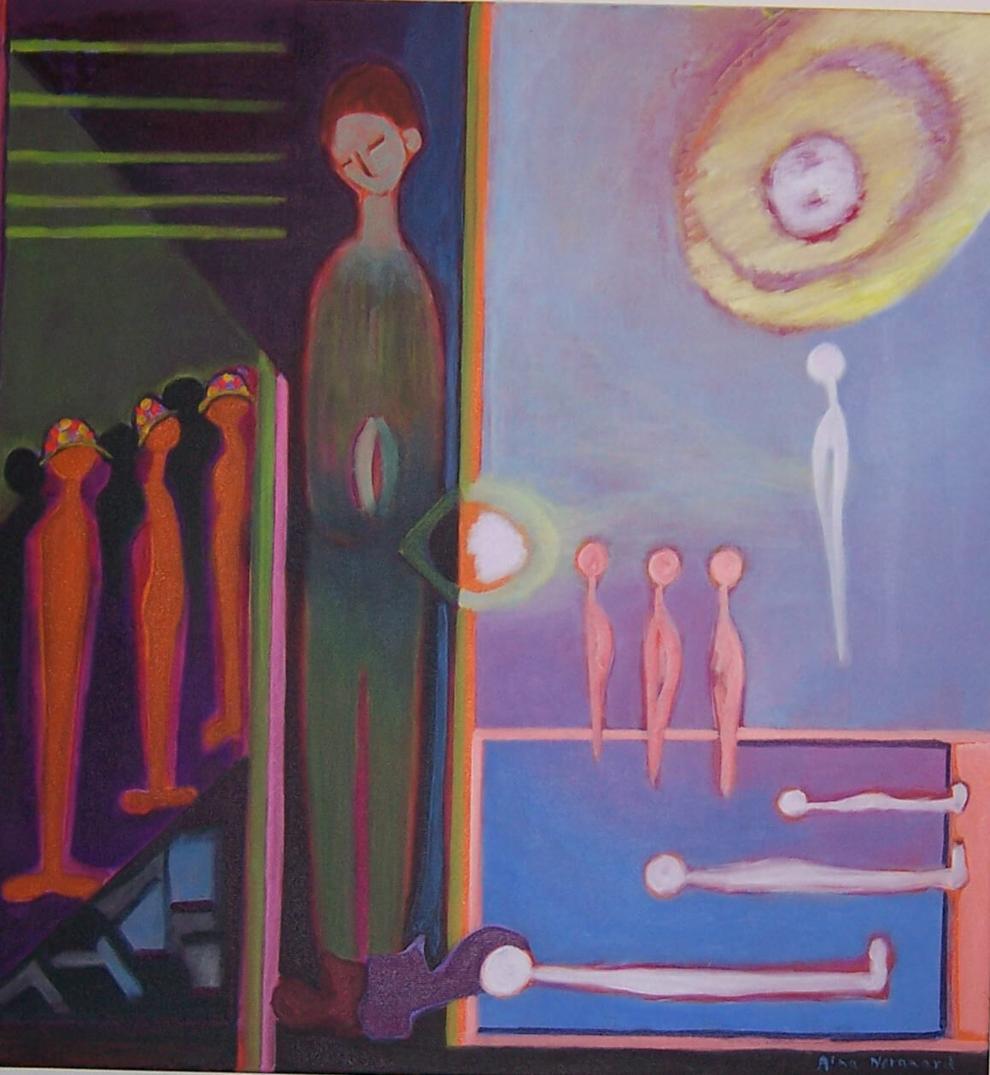 In the Corkran Gallery, visitors will be greeted with "The Old and the New: A Retrospective of Aina Nergaard-Nammack." The body of work spans more than 75 years of the artist's life and represents the different phases of her artistic development. This year marks the artist's 91st birthday, and over the course of a lifetime her style has fluctuated between representational and abstract. The exhibit illustrates her different approaches, and will include her first painting, a still-life, painted at the age of 12.
The Tubbs Gallery will host "Pipes of Perception," a multi-media display of drawings and animation by Tad Sare.
"This is a first for RAL, where the artist will display two-dimensional work that will interlock with video and sound," said Serratore.
Sare is an experimental animator and educator who uses the storytelling medium of animation to explore people's understanding of perception, interpretation and juxtaposition of sequential images. He employs hand-drawn techniques while collaging photographs, live-action video and sound elements digitally.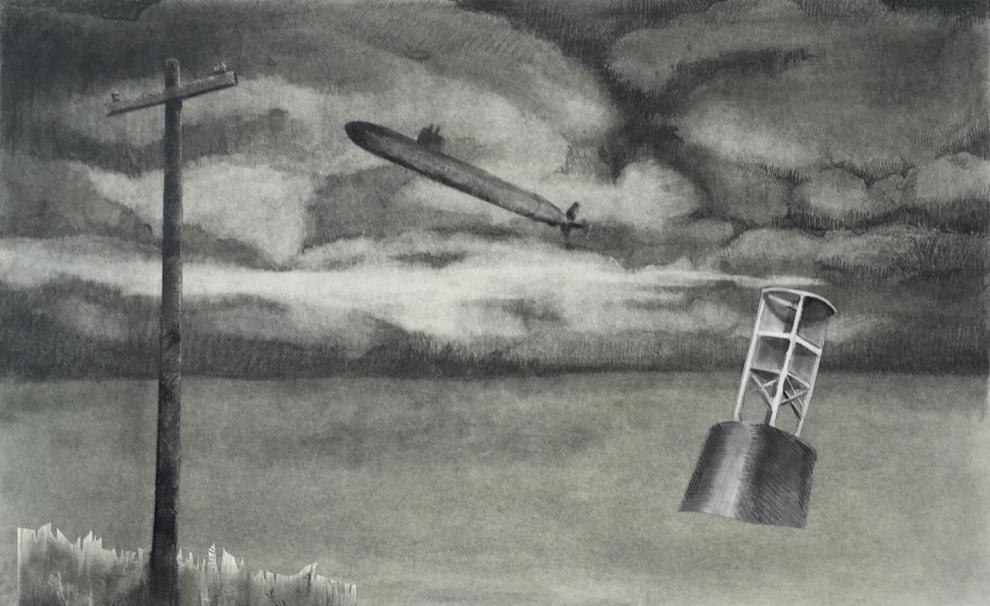 Sare will lead a virtual gallery talk for the RAL on Saturday, April 3, at 10 a.m., where he will discuss his creative process and his current exhibition. The Gallery Talk is free, but registration is required through RAL's website.
The Ventures Gallery will feature "Micro/Macro," an exhibition of the mixed-media work of Caitlin Gill. The work explores the relationship between the hierarchy of humans and animals, with an emphasis on making large what people perceive as small. Gill uses printmaking, sculpting, drawing, painting, collage and fiber to create artwork.
Finally, the RAL will honor the life and artistic achievement of Lee Wayne Mills with a collection of the artist's abstract pieces in the DeWitt Gallery. Mills was a longtime RAL member artist who served on both the exhibition and collection committees, and twice held the leadership role of interim executive director.
Due to ongoing health and safety concerns, there will not be an opening reception for this series of exhibits. Instead, the public is being invited to visit the RAL campus to view the artwork during the normal operating hours of Monday through Saturday, 10 a.m. to 4 p.m., and Sunday, noon to 4 p.m. The RAL's galleries are closed for Easter Sunday.
For information on the RAL, its classes, events and exhibitions, visit the website at rehobothartleague.org or call (302) 227-8408.