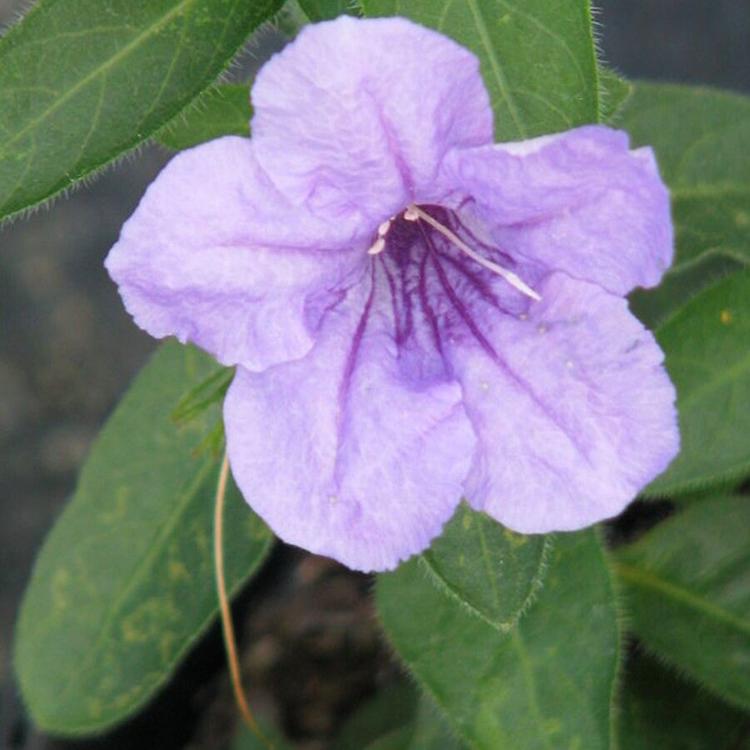 There are many great native wildflowers blooming now (black-eyed Susans, coneflowers, milkweeds,  and more) but this week we're talking about one you may not know — the hairy wild petunia, ruellia humilis.
More commonly found west of us in the plains and prairies, it nevertheless grows well here, native to prairies, dry open woods, limestone glades, bluffs, sand flats, disturbed railroad rights-of-way, fields and roadsides.
The plants often occur in thin soils over limestone, so it will do well near your house foundation or a concrete walkway, anywhere concrete leaches a little limestone into the soil. It will grow in sun or part shade, in average or dry soil. Because of the fuzzy leaves, deer and rabbits tend to avoid them. It doesn't compete well with other plants, though, so let it have a little room.
The flowers look just like little petunias, although they are actually not related. They are lavender to purple, very pretty and delicate. Each flower only lasts a day, but this tough little plant — it grows to about 1 foot — keeps producing them all summer. The plant is generally compact and bushy, and the leaves are grayish green and fuzzy, with the flowers along the stems and on the tips.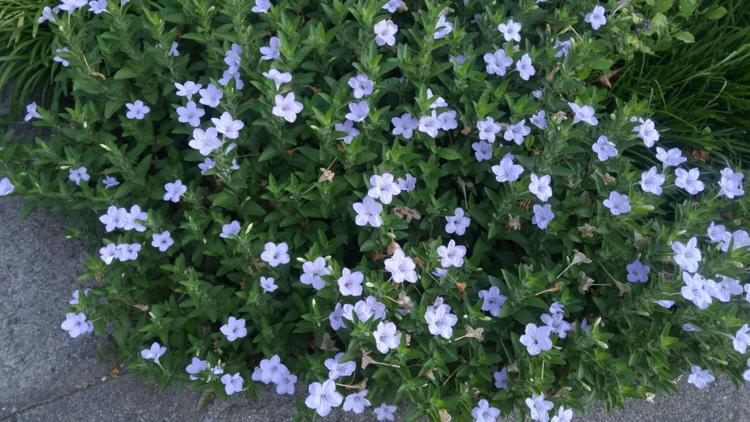 You might find the plant popping up in other places in your garden — a very nice surprise. But it's not a pest, and it won't get out of control. It is caterpillar food for several butterfly species, including the buckeye, which is great, since you can help the butterflies this way.
This is a great, tough, disease-resistant plant for any garden — it looks great with butterflyweed, little bluestem "Standing Ovation," beardtongue, tickseed "Zagreb" or any of the orange coneflowers. Try one in your garden soon — you won't regret it!