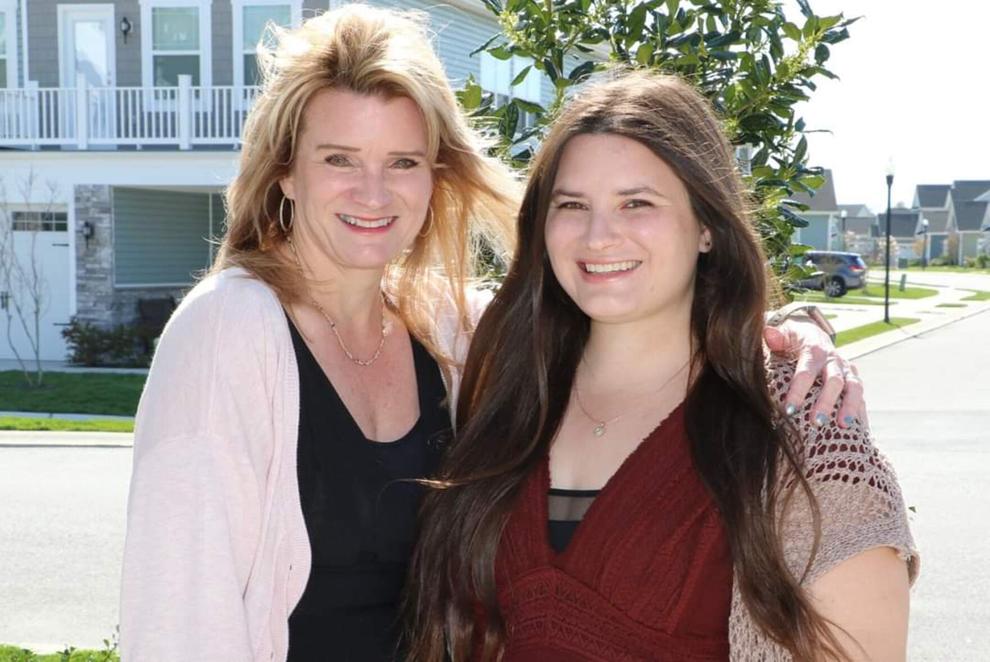 When Carol Burcham was a girl, her father would often repeat to his children the catchy saying, "Goodness, gracious, golly, gee. What will Santa think of me?"
"It was something he made up," the Newark, Del., resident said during a telephone conversation with the Coastal Point that included her daughter, Ocean View resident Cori Burcham.
"I ended up being an elementary school teacher, and I thought that would be a cute line for the kids who were learning to read, because kids like rhyming books," Carol Burcham said.
The result was collaborating with her daughter and writing the children's book "Goodness Gracious Golly Gee: I Forgot My Christmas Tree!"
"Children love the book, and parents really like it, too — especially people from my generation. The father is very frazzled and behind at Christmas. He is a stay-at-home dad. The mother works and they have three children and a dog. The father is very behind on getting things ready, and he talks about having to bake cookies, put up the tree. He's afraid Santa will be mad at him if there is no tree. It's the story of every hardworking parent attempting to balance both their work and personal lives," Burcham said.
"We kind of fashioned the family in the book after our own family, like having three kids. When my kids were little, I was always trying to remember the perfect gifts for them, or what they wanted," she said. "You felt as a parent you have to have that, then they looked at it for a few minutes and played with the box. Instead of remembering the gift, they remembered what they did at the holiday, the traditions."
Most importantly, the book is meant as a reminder that the most valuable, cherished gifts of Christmas are the simplest, the love of family and spending time together.
"It's my mother's story — working a full-time job as an elementary school teacher while raising three young children and attending night classes to advance her degree," Cori Burcham said.
Also in the book is Beau, the family's 13-year-old golden retriever. The Burchams also have Beau's littermate Max, but only included one dog in the book so it didn't get chaotic. The youngest Burcham, Conner, 19, got involved, too, by dressing as Blitzen, one of Santa's reindeer, when his mother and sister visited the Bethany Beach Nature Center before Christmas.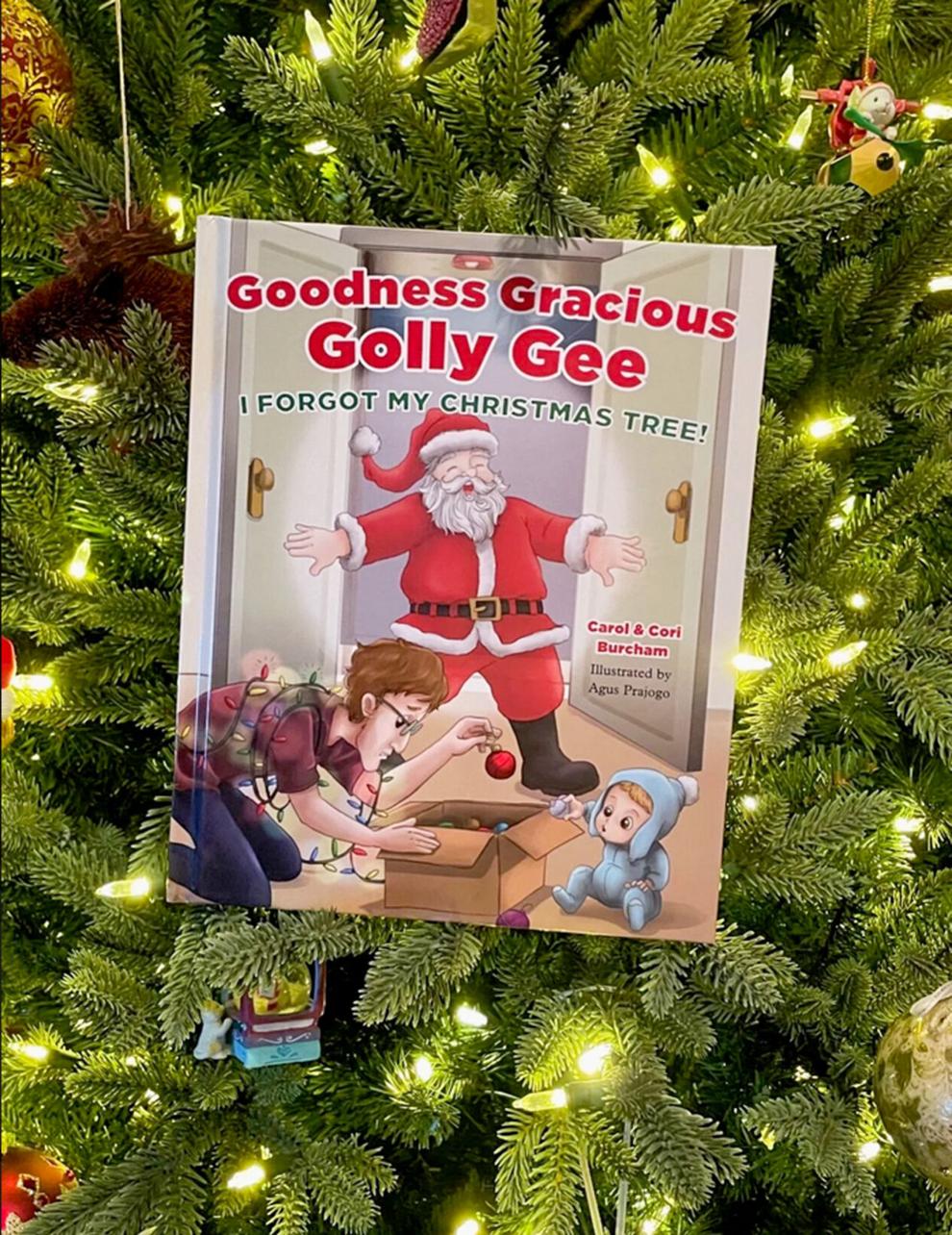 "My mom said she started thinking of writing a book when she was an elementary school teacher," Cori Burcham said, recalling that they had started discussing a joint venture about eight years ago, when Cori, now 29, was in college.
"I thought, 'Let's do it.' I thought it would be a fun project we could work on together," Cori Burcham said.
"When she got older, Cori became a writer, so we decided to write as a team. We put together our skills," Carol Burcham explained, adding that they began working on the book before the pandemic, were delighted to find illustrator Agus Prajogo, who expertly captured the characters and expressions they had in mind, and saw the book through to publication.
Available from the publisher, Mascot Books, at https://mascotbooks.com, the book "calls attention to the collective stress parents and adults experience during the holiday season," the Burchams said.
"'Goodness Gracious Golly Gee: I Forgot My Christmas Tree!' follows one father's journey as he scrambles to prepare for Christmas festivities. Like most adults during the holiday season, the father is overwhelmed by the many expectations that come with Christmas and worries he won't be ready in time for Santa's arrival. Will his family, not to mention Jolly Old St. Nick, be disappointed if there's no Christmas tree? In this whimsical, rhyming Christmas tale, the father learns to manage his holiday-related anxiety with the help of a mysterious, magical Christmas figure who reminds him of the true spirit of Christmas," the authors said.
The 38-page hardback volume costs $15.99 and is also for sale at Bethany Beach Books, the University of Delaware campus bookstore in Newark and online at locations including Amazon.com and www.goodnessgraciousgollygee.com.
Carol and Cori Burcham — both graduates of the University of Delaware with degrees in early childhood education and English, respectively — are planning a "Goodness Gracious Golly Gee" Zoom event on Wednesday, Feb. 2. The book will be available at a 20-percent discount from Jan. 14 to 16. See details at www.goodnessgraciousgollygee.com.
If Carol Burcham's parents, the late Samuel and Dorothy Thompson, were still alive, they would be pleased with the book, their daughter said.
"I wish they were still alive to see it. I know father would like it — especially the part where we use his rhyme, in the beginning of the story," she said.