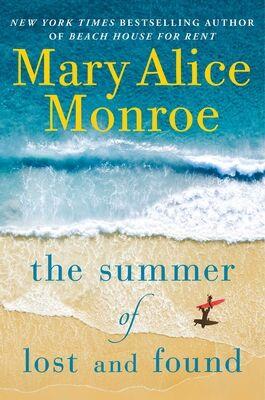 The Lewes Public Library and Browseabout Books will host bestselling author Mary Alice Monroe for a discussion of her new book "The Summer of Lost and Found" in a live, online conversation Tuesday, May 11, at 5 p.m. She will be joined in conversation by No. 1 New York Times bestselling author Lisa Wingate.
Monroe's new release in the Beach House series follows the historic Rutledge family of Charleston, S.C., during a summer of upheaval and change. In a story set against the backdrop of the 2020 pandemic, Linnea Rutledge faces a layoff from her beloved aquarium job and the return of an old flame from California, who is quarantining next door. She finds that for her — and her family — finances, emotions and health teeter at the brink.
As relationships are redefined, friendships are made and broken, and marriages are tested, Linnea and the Rutledge family face their challenges with perseverance, unity and a dose of humor — discovering unexpected joys and lessons that will endure long past the season.
The live, Zoom-based conversation is free and open to the public. Registration is required at the Lewes Public Library's website (lewes.lib.de.us) or tinyurl.com/zoomwithauthors.
Participants are being encouraged to support the author by purchasing a copy of the book from local independent bookstore Browseabout Books. Each copy purchased comes with an archival bookplate signed by the author. Orders may be placed online, in-person, or by calling the store at (302) 226-2665.
Mary Alice Monroe is the author of more than 20 books, including the bestselling "The Beach House," which became a Hallmark Hall of Fame movie. She is a 2018 inductee into the South Carolina Academy of Authors' Hall of Fame, and her books have received numerous awards. She is also the co-creator and cohost of the weekly web show and podcast "Friends & Fiction."
Bestselling author Lisa Wingate has penned more than 30 novels, including the 2017 novel "Before We Were Yours," which sold more than 3 million copies. Her 2020 novel "The Book of Lost Friends" became an instant New York Times Bestseller.
For additional information, visit lewes.lib.de.us or browseaboutbooks.com.