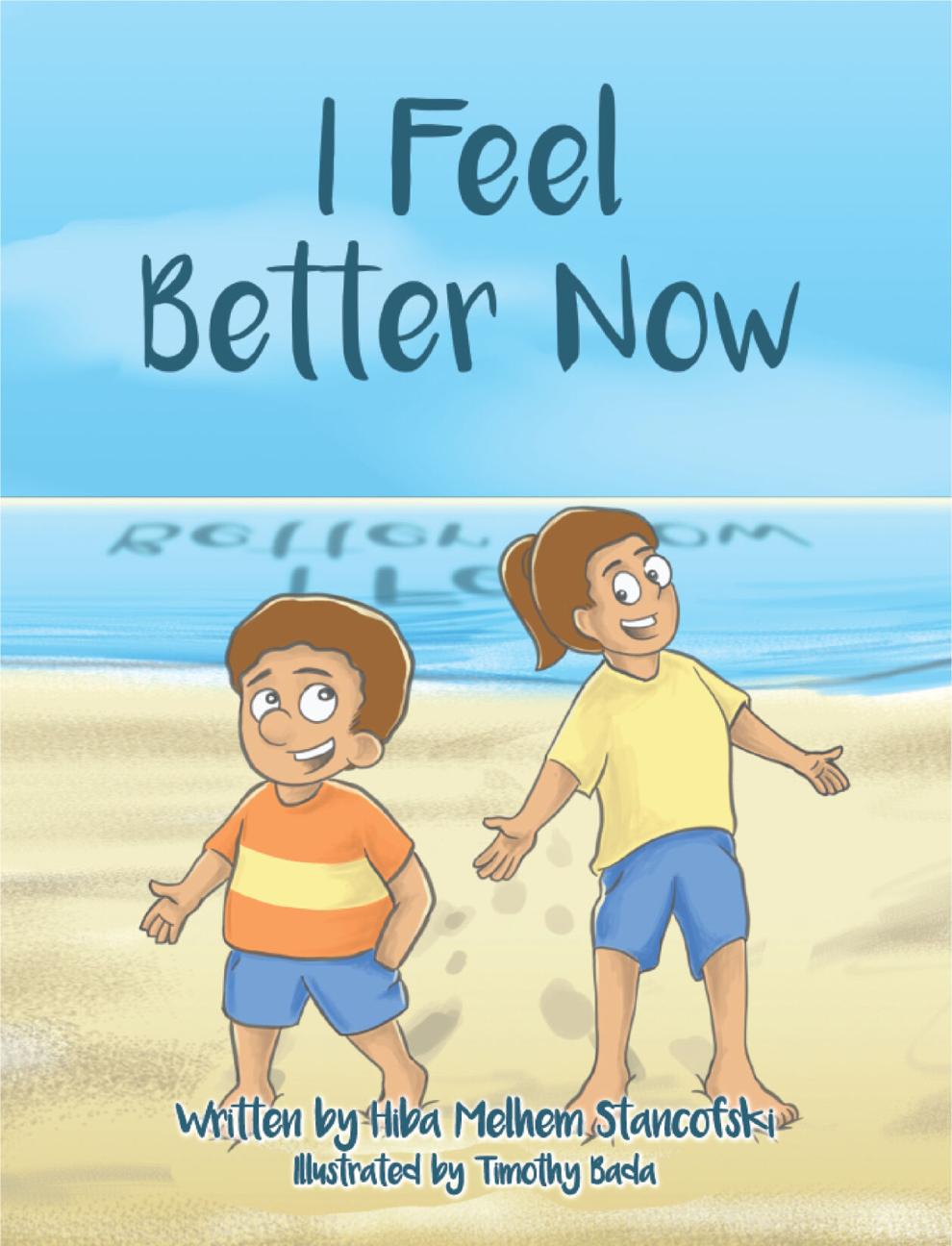 Hiba Melhem Stancofski, a 200-hour certified yoga instructor and mindfulness teacher, recently released her debut children's book, "I Feel Better Now."
Though "I Feel Better Now" was developed during the COVID-19 pandemic, the lessons taught in the mindfulness book are designed to transcend time and age.
"All too often, difficult emotions and adverse situations can overwhelm us — children and adults alike. By using the power of breath and awareness and simple movements, we can feel better in the moment and cope easier with stress," Stancofski said.
In the story, when Alia sees her younger brother, Tommy, struggling emotionally, physically and mentally during the pandemic, Alia believes an outdoor adventure is just what Tommy needs. Alia suggests a mindfulness walk. Slowly, she coaxes Tommy back to feeling better by teaching him simple yet powerful mindfulness techniques.
"I Feel Better Now" is available for purchase at Browseabout Books and SoulFire Collective in Rehoboth Beach, at Surf Bagel on Route 1 in Lewes, and at Dogfish Inn and Involution Yoga in Lewes. It is also available for purchase online at Amazon.com.
In addition to yoga and mindfulness instruction, Stancofski is also a Reiki Level II healer. She lives in Lewes. Her yoga trainings include vinyasa, yoga for cancer, yoga for trauma Level 1, and restorative yoga. She is currently enrolled in a 300-hour yoga teacher training and will be 500YTT certified by late spring, she said. She is a member of the Yoga Alliance and is a Mindful Schools-certified mindfulness educator.
Stancofski has been teaching yoga for five years. She has taught at several studios and gyms, at the Cancer Support Community and the Delaware Breast Cancer Coalition, and with a variety of private clients. She currently teaches at Involution Yoga and is also dedicated to introducing yoga to teenage athletes, teaching several athletic teams at the local public high school. She is also part of Minds Over Matter Initiative and has taught mindfulness in schools in Sussex County. This book is her first publication.
For more information, email hibastancofskiauthor@gmail.com.