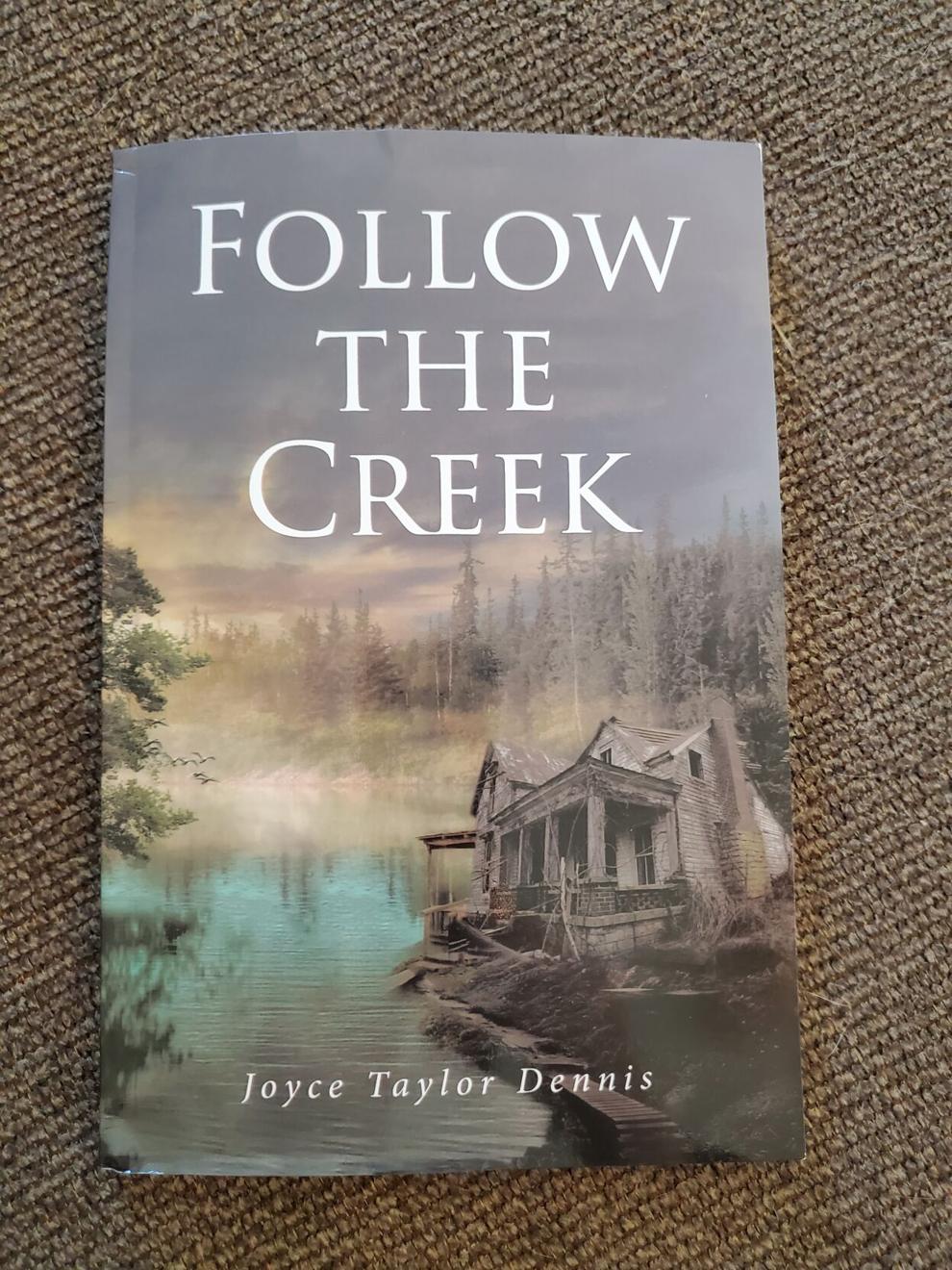 Local author Joyce Taylor Dennis has recently released her fourth book, "Follow the Creek." Dennis described the novel as a thriller, "a story of abduction, poverty and neglect centered around a young girl of the backwoods of Tennessee, and a mountain man that would go to the ends of the earth to possess her."
Dennis, who lives in Dagsboro, described the book's plot.
"Hannah Ruth Tucker was born into a life of hardship and misery. Living on a failing farm along Copper Creek in rural Tennessee, she loses her two baby sisters, and in short order her mother, all to pneumonia, leaving her with a mentally challenged older brother and an alcoholic, abusive father. Then, one night, she is abducted by a local trapper with severe psychological damage who attaches his fantasies to the small child. He subjects her to deeply physical and emotional trauma.
"When she finally evades her kidnapper, she is found by a kindly widow who supplies her the first real home she has ever known," Dennis said. "Later we follow a grown-up Hannah, through years of being on the run from the same man who constantly stalked and hunted her, causing her to re-invent herself from state to state. She does what she must to survive and escape him, eventually being sought by the FBI for crimes committed in her flight."
Dennis' prior publications include 2005's "To Right All Wrongs"; 2009's "We're All Special," a children's picture book addressing bullying and building children's self-esteem; and a self-published collection of short stories, "In Lieu of a Good Night's Sleep."
She described herself as an avid reader and writer of many different genres. She has lived most of her life in Dagsboro, where she lives today with her husband of 53 years, Michael; a Sheltie named Scout and a cat named Rusty. The couple has one daughter, and three grandchildren ranging in age from 18 to 24. (Dennis noted that the family experienced a tragic loss in 1997 with the death of their son, Michael Dennis Jr., at the age of 27.)
Dennis said her hobbies (besides reading and writing) include gardening, cooking, crafts and sudoku. She is a director with the Community Food Pantry in Selbyville, which provides food for needy families in the area, has taught tai chi classes and is very active in her church.