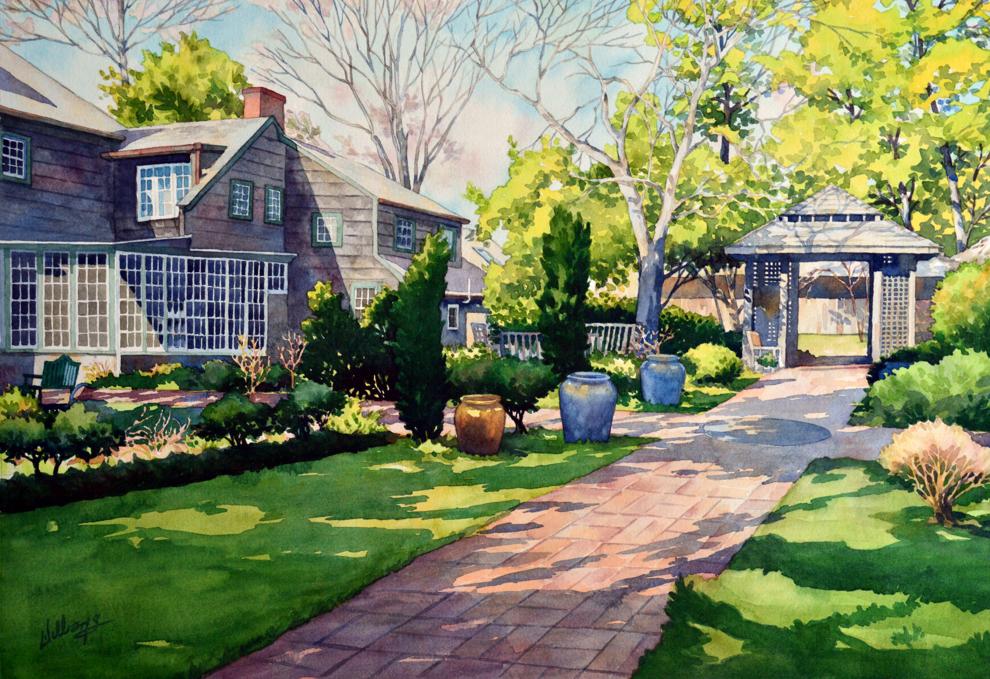 From 10 a.m. to 4 p.m. on Tuesday and Wednesday, July 13 and 14, the Rehoboth Art League will celebrate the finale of its first-ever virtual Cottage Tour with Hospitality Days at its historic Henlopen Acres campus.
Though this year's Cottage Tour is being presented online through July 14, the public is also being invited to celebrate its final days in person and at the RAL's galleries, where event ticketholders are automatically eligible to win raffle items including memorable artwork and a private paint party at the art league. Refreshments will also be available, along with a look at RAL's current exhibitions, including the Members' Fine Craft Exhibition.
The 71st Annual Cottage Tour, now available online, continues a long tradition of highlighting Rehoboth-area art, architecture, interiors and landscape design. This year's unique virtual production guides viewers through 10 homes, from the sleek and modern in North Shores, to the traditional cottage on Silver Lake.
Ticketholders have access to online interviews with homeowners, interior designers and architects, as well as video walkthroughs and an exclusive look at private local art collections.
As always, proceeds from ticket sales of the Cottage Tour support the Rehoboth Art League's year-round exhibition and education programs. Tickets are available online through July 14.
For additional information on the Rehoboth Art League, its classes, events and exhibitions, visit the website at rehobothartleague.org or call (302) 227-8408.