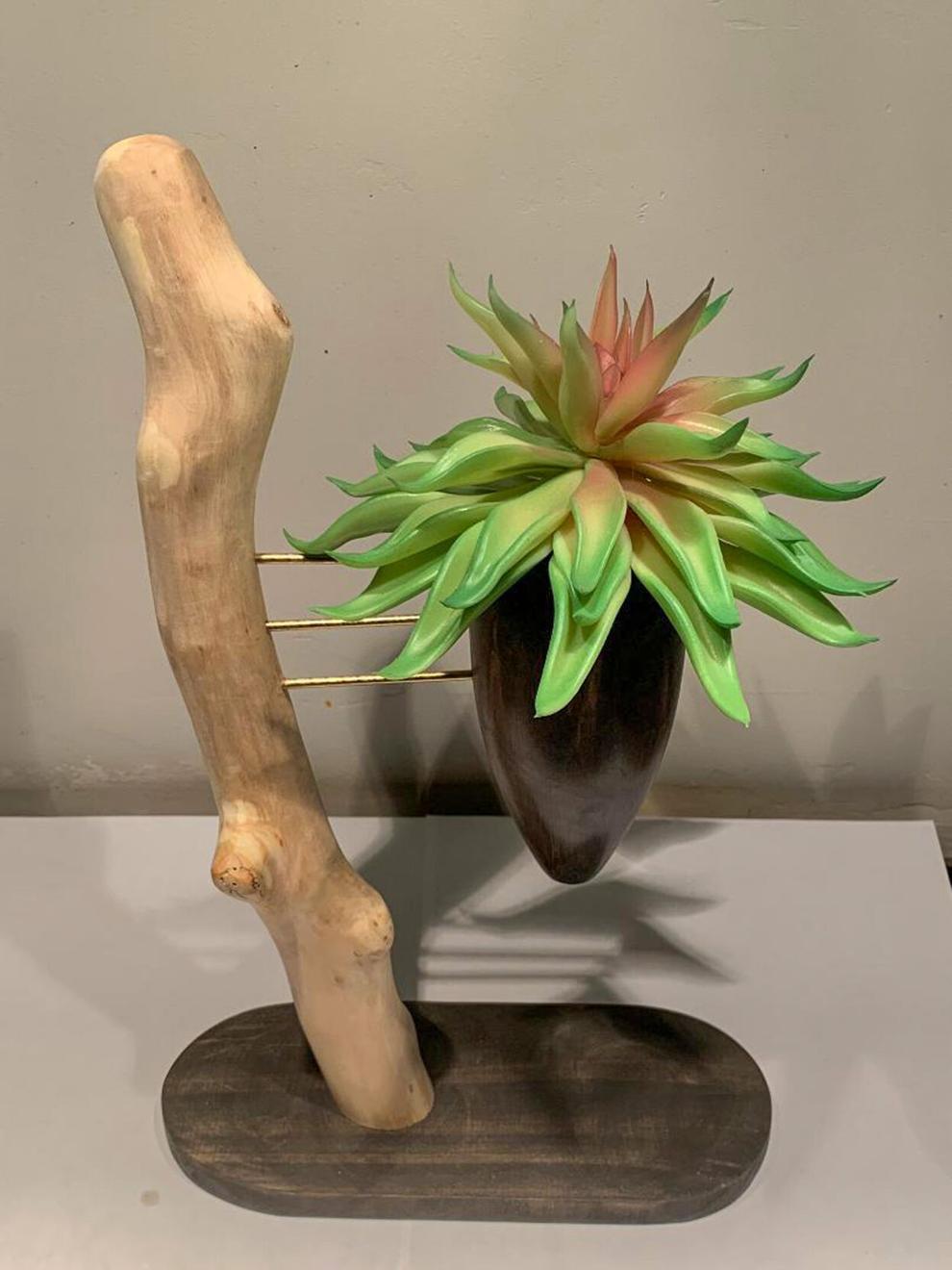 The Inland Bays Garden Center near Ocean View is shifting from growing-season mode to holiday gifting mode with the opening of its Holiday Art Gallery on Nov. 18. Through Dec. 23, the garden center will be offering the works of a number of local artists for holiday gift-giving.
"All growing season long, we have offered art that abounds in nature in the variety of native plants, trees and shrubs," organizers said. "As the growing season draws to a close, we offer art of a different kind, created by the many talented local artists who call coastal Delaware home. Our Holiday Art Gallery is overflowing with a variety of one-of-a kind hand-made gifts.
"What better way to shop than locally and at the same time find a unique gift?" they said. "At Inland Bays Garden Center, you'll find all of your holiday decorating plants, along with unique and special gifts, while supporting our local artists."
Artists whose work is being offered in the Holiday Art Gallery include:
• John Donato — "Bold, humorous, vibrant prints that embody a unique "smile impact" with high-spirited subjects like surfing horses, flying pigs and dinosaurs on pogo sticks. Your senses are held hostage by outrageously playful characters and irresistible blasts of color."
• Dawn Pierro, Turtle Moon Designs — Necklaces, earrings, bracelets made from crystals, metals, minerals, shells and gemstones that "carry energy and healing power, each unique in its own way."
• Travis Bower — "Wooden creations reflect wood's natural beauty, transformed into bowls, vases, candlesticks, trays and more."
• Cathy Cranfield — "Jewelry reflecting the love of the beach and gardening, combined with a bit of whimsy and fun."
• Jennifer Moon-Child — Scroll-saw cutouts of beach, animal and holiday-themed pieces using a variety of wood, including cherry, walnut, oak, ash, beech and maple.
• Joy Peterson — Grapevine silk wreaths adorned with dried flowers for the holidays.
• Alison Schweiger — Decorative brooches, bowls, baskets and hanging ornaments done in the traditional form of coiled basketry using pine needles.
• C-Glass Sisters — Framed art pieces with authentic sea glass collected on the Eastern Shore.
• Kerry Stewart — Artisanal soaps created by using herbal and plant infusions or organic earth clays scented with 100 percent essential oils.
• Gary Stewart — Hardwood cutting boards, serving trays and a variety of hardwood products for the home.
• Delaware Bay Clay — Functional ceramic beach-themed dishes, serving pieces and flower pots for daily life.
• Margie Samero — Stepping stones made with a mixture of concrete and stained glass to create functional stepping stones with beach and nature designs.
• George Todd — Works made of resin and wood, shaping "resin waves" into charcuteries boards, cutting boards, frames, vases and jewelry.
• Salt Town Candles — "Candles inspired by nature's coastal surroundings, that curate luxurious home fragrances to capture the beauty of our region's land & seascape. Our clean ingredient and ethically-sourced coconut soy candles are sustainable, non-toxic and hand-poured along the Delaware coast."
• Kim McFadden, Tapestry Glass — "Painting the world with the colors of peace, love and kindness reflected in hanging vases based on beach and nature themes, along with Christmas ornaments."
• Beth Whitman-Pitzer, Moon Shell Paper Co — Creative notecards inspired by the beach, flowers and native plants.
• Peter Gibson — Fused glass holiday trees, dishes and other works.
• Bethany Tyndall, Local Waves Studio — Handmade ceramic ornaments reflecting beach life.
• Donna Driver — Handmade mittens from repurposed sweaters and flannel. "No two pairs alike!"
• Carol Gentes, Pigment of the Imagination — "Popular, sought-after painted rocks."
• Barbara Johnson — Wooden snowman and candleholders.
Inland Bays Garden Center is located at 38320 Muddy Neck Road, Frankford. For more information, visit Inlandbaysgardencenter.com, or contact Sandy Daniels at (302) 539-1839 or events@inlandbaysgardencenter.com. The garden center is open Monday through Saturday from 9 a.m. to 4 p.m. and Sunday from 11 a.m. to 3 p.m.