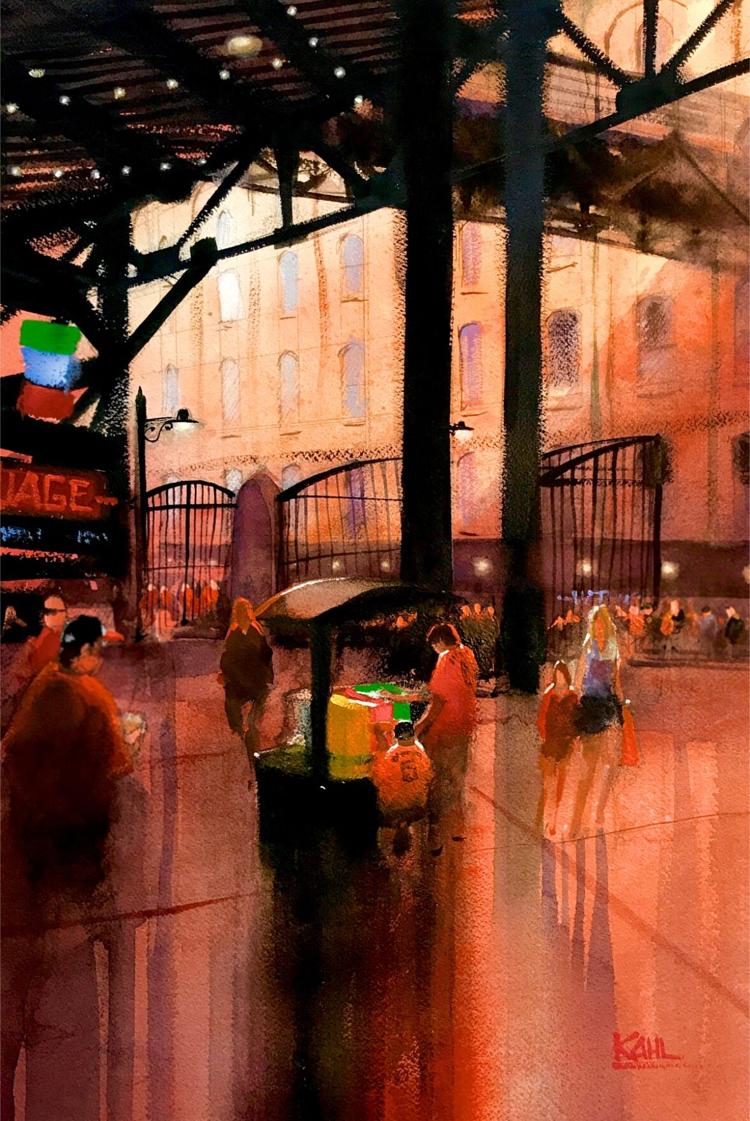 Gallery One in Ocean View announced this week the theme of their December show, "Remember When," open to the public from Dec. 2 through Jan. 4, 2021.
"As we approach the end of 2020 and begin the holiday season, it seems appropriate timing to relive old memories," they said. "And perhaps this year especially, our thoughts turn nostalgic, remembering simpler times. This month's theme at Gallery One brings a very personal perspective from our artists."
A landscape, or a car, or even the way a ray of light illuminates the ketchup bottle at a hotdog stand is much more than it would appear to the eye on first glance. In artist Leo Kahl's watercolor painting "Mustard, Ketchup & Relish," memories of ballgames past, both with his own dad, and with his son, come rushing back. "The backlit scene of the setting sun creating a glow around a hotdog cart dispensing memory, as well as dinner, stirs the soul."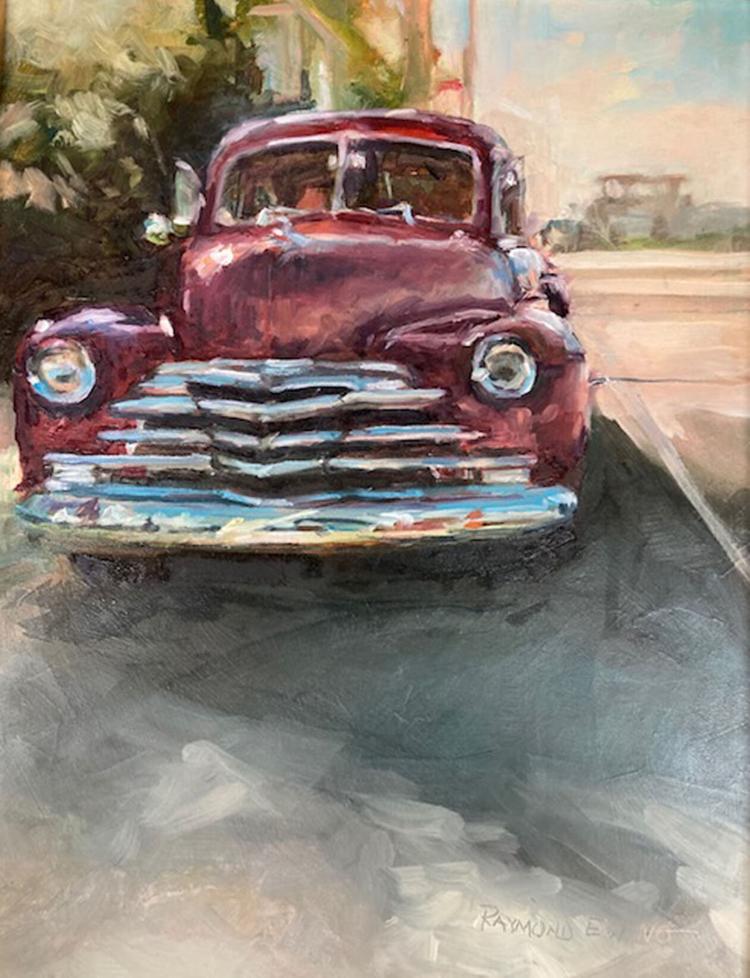 Boyhood memories abound in artist Ray Ewing's oil painting "Still Running." What appears to be an antique car is actually a boy's memory of looking forward each fall to the new car models that would come out each September. In the early years of automaking, each new model year would be very different than the year before, stirring excitement each fall.
Another example of a car that isn't just a car is Joyce Condry's acrylic painting "VW Bus." This little bus lived on the streets Haight-Ashbury, traveled across country to Woodstock, hauled beer kegs to the Sigma Chi house and, finally, like many local residents, is enjoying his retirement in Rehoboth Beach.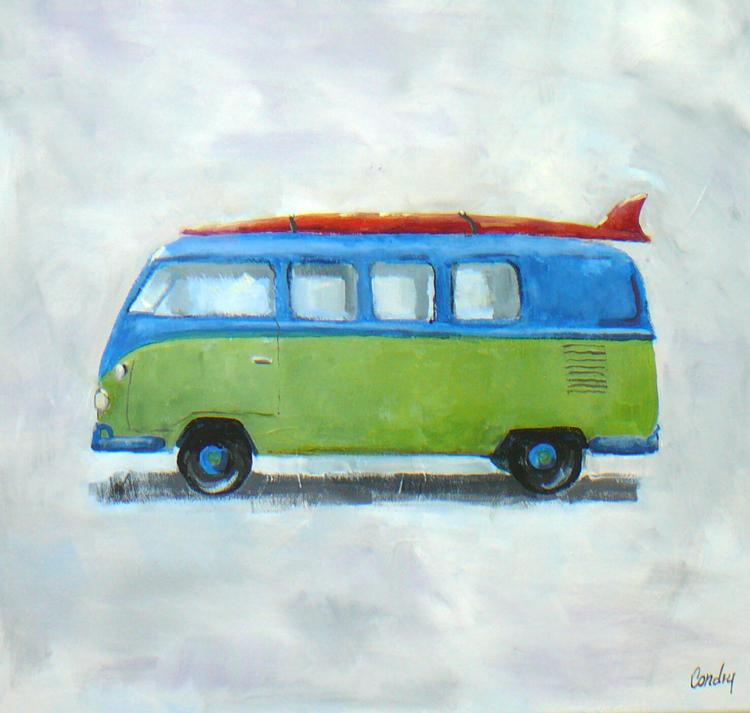 Eileen Olson's childhood memories of growing up in Brooklyn in the 1950s are brought to life in her acrylic painting "Last Exit to Brooklyn." Many kids from previous generations have memories of playing outside until mom would yell at them to come to supper or the streetlights would come on. As a kid, Olson and her sister would jump from garage roof to garage roof. When they heard mom's voice, they would run home many blocks, often looking back to catch the last silhouettes of the houses and stores against the rosy evening sky.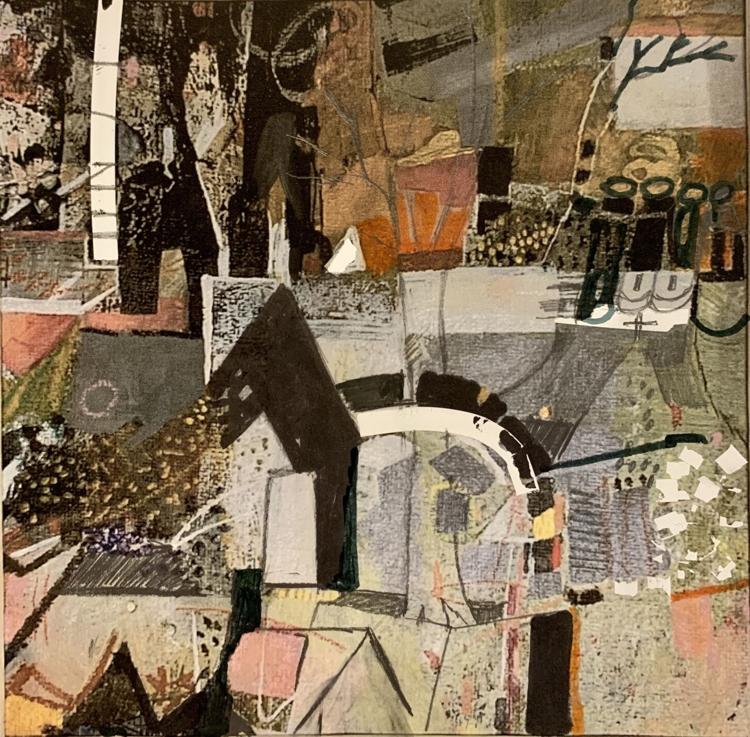 Michelle Marshall's acrylic painting "Endless Summer" shares a similar story. Growing up at the beach, kids would spend the day lying on the sand until the very last remains of the setting sun would illuminate the surfers heading home after their final ride at dusk.
Scott Broadfoot's oil painting "End of the Line," executed in his colorful and stylized manner, is a mini history lesson. Four-wheeler trams were built in the 1900s in Wilmington, and they ran up and down the coast between the small towns until 1929. They were eventually transferred to the Philadelphia Rapid Transit Company, but until then they were a convenient way to reach the beach.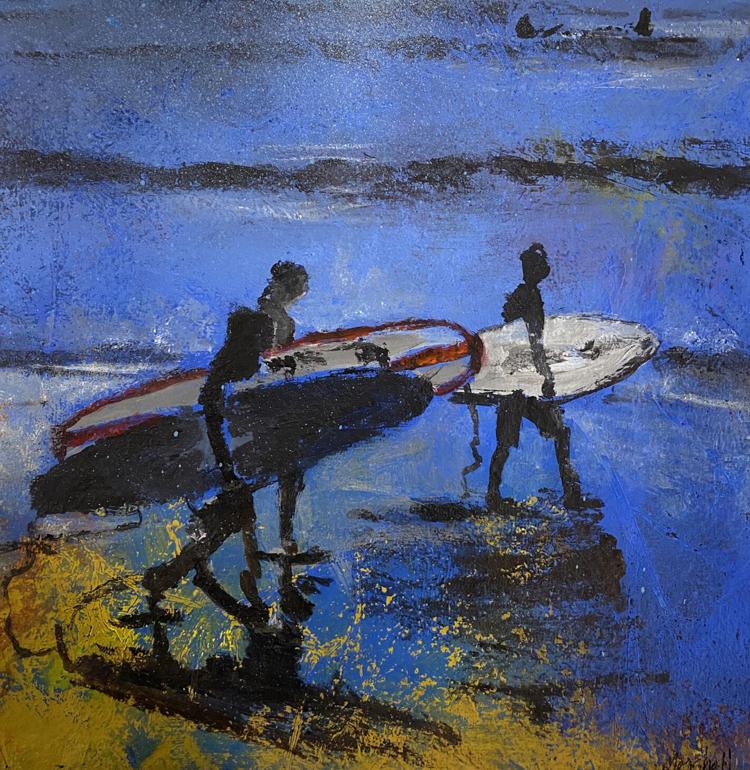 Speaking of the beach, artist Leslie McCaskill's watercolor "Beach Blanket" is a beach-themed painting that illustrates the circle of life when it comes to family summers at the shore. First, it's the little girl who can't wait to jump in the ocean, then the young mother patiently trailing a little one to set up camp.
In "Summer's End, Bethany Beach," Laura Hickman's pastel painting taken from an old photo shows how the first families of Bethany traveled to the beach before cars. They walked to the Loop Canal and boarded the Allie Mae, bound for Rehoboth to catch the train. The ruts in the road were from horse-drawn carriages that brought their luggage.
Marybeth Paterson's "Keeping James Farm Memories" in oil and Dale Sheldon's "Remembering Tuscany" in acrylic are classic landscapes that reflect the deeper memories of fresh air, walks in nature with treasured friends and special places to be discovered anew each visit.
"Gallery One hopes you will share our memories with us this month. You are all treasured friends, and we look forward to making more memories with you in 2021."
Gallery One is open daily from 10 a.m. to 4 p.m. and is always staffed by an artist. For more information, visit the gallery at 32 Atlantic Avenue (Route 26) Ocean View, call (302) 537-5055 or visit www.galleryonede.com.