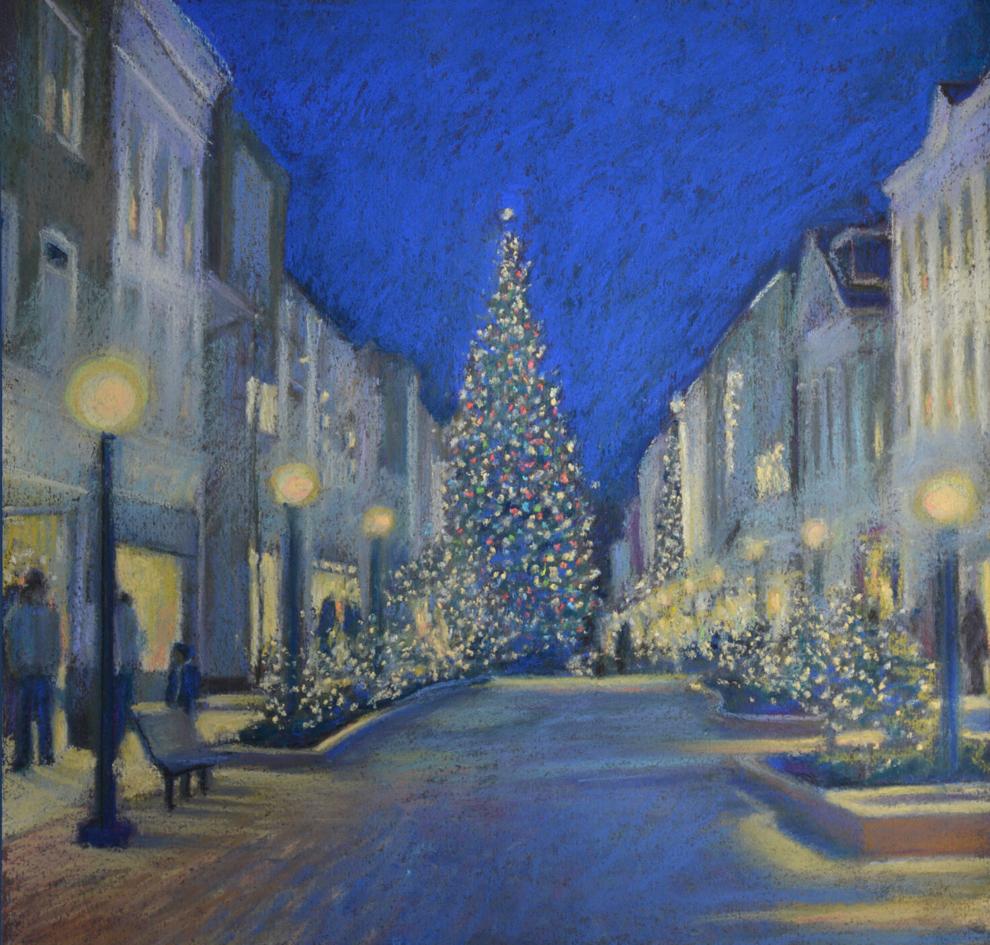 Gallery One in Ocean View this week announced the theme of its the December show, "Memories," open to the public Dec. 1, 2021, through Jan. 3, 2022.
"As 202l comes to a close, the artists at Gallery One embrace the visual nostalgia of memories. It has been said that a picture is worth a thousand words, and so it is with a painting, the image can offer a narrative from an artist's memory, or it can evoke a memory in the observer. It's interesting to note that studies have shown that expressing yourself through art can help people with dementia, depression, anxiety and cancer, to improve their memory, reasoning and resilience," representatives said.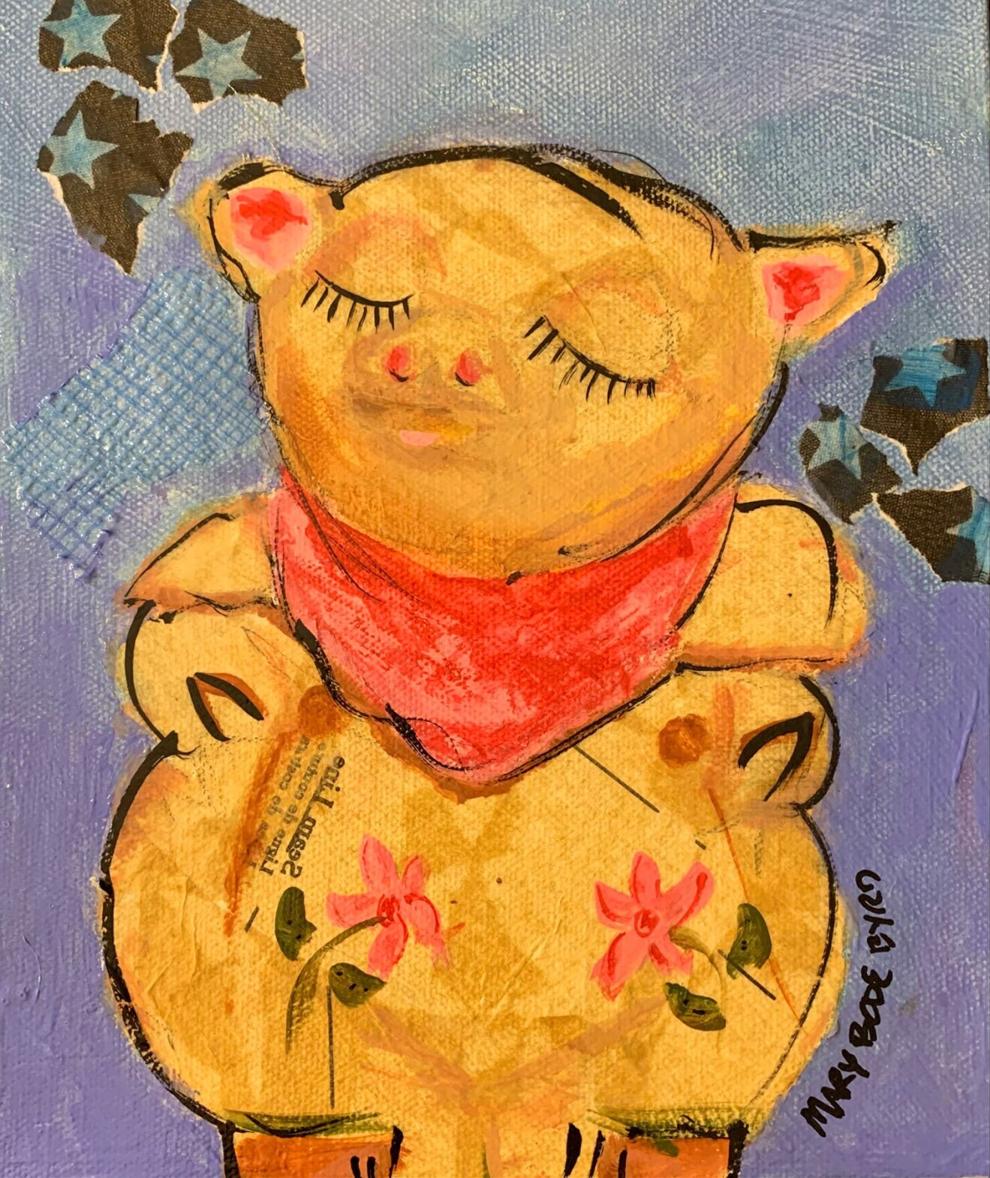 The humble cookie serves to quicken the memory for two artists, Joyce Condry and Mary Bode Byrd. In Condry's acrylic painting "So Good," viewers are treated to a rendition of the classic Girl Scout Cookie. In Bode Byrd's mixed-media painting "Cookie Jar," memories of growing up in a large family with the iconic cookie jar on the kitchen counter, ever beckoning, are depicted.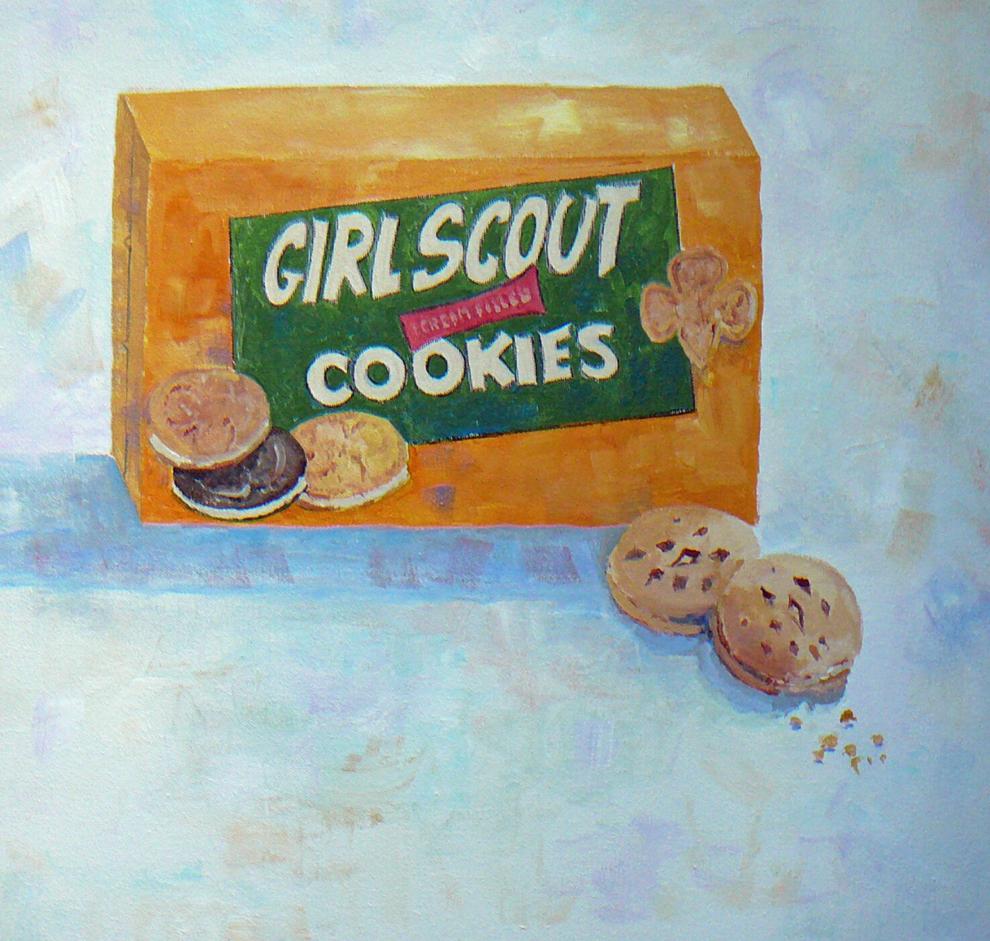 For many, it is a particular place, or sense of place, that stirs memories. For artist Laura Hickman, memories of childhood Christmases are made tangible in her pastel painting "Salisbury Christmas."
"One of my favorite childhood memories was Christmas shopping in beautiful, vibrant downtown Salisbury. It was a spectacle to behold! The stores were breathtaking, with millions of lights seeming to dance in front of them. I'd like to acknowledge an archived black-and-white photo from Salisbury University that verified this distant memory," she said.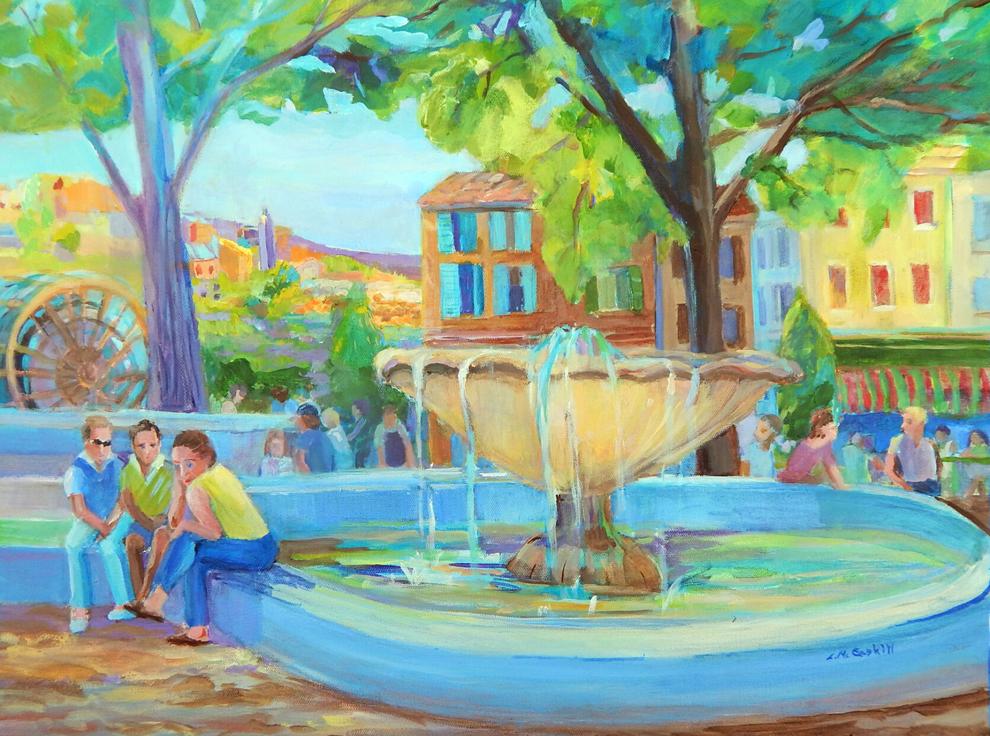 For artist Lesley McCaskill, "A Memory of Provence," in acrylic, brings back memories of a special trip to France.
"I loved this town. Everywhere I looked were delightful vistas. People clustered around the old fountain in deep conversation, charming outdoor cafes, and views of distant hilltop towns and the iconic lavender fields."
Dale Sheldon's "Magical Moments," in oil, brings back her memories of quiet moments in the garden, relaxing while surrounded by nature with sunlight moving through the flowers. And in "Racing on the Chesapeake," Marybeth Paterson's oil painting depicting in graphic and colorful simplicity a triad of sails set in a blue sea, the artist brings back memories of racing at Solomon's Island, Md., on the Chesapeake.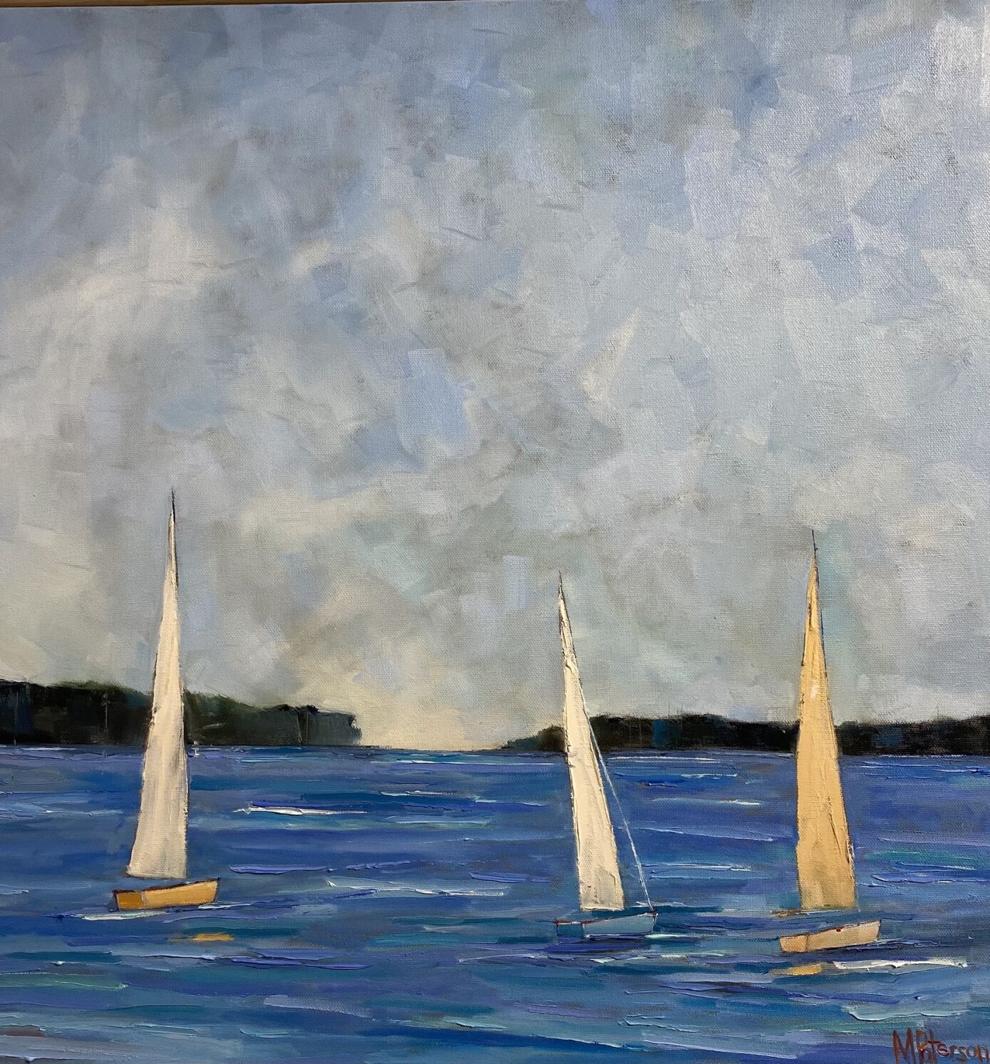 Sometimes a painting is meant to recall a memory by evoking a feeling, or a sense of place, rather than a literal illustration of a location. So, it is with artist Michelle Marshall's acrylic painting, "The Path." Memories of waking up early to experience the gentle morning light on the marshes combine in this image with flocks of migratory shorebirds in the distance. Seasonal migratory birds return to the same breeding and wintering grounds year after year. The biannual odyssey requires longterm spatial memory abilities that are integrated into their navigational system for repeatedly, by memory, locating breeding, wintering and stopover sites year after year.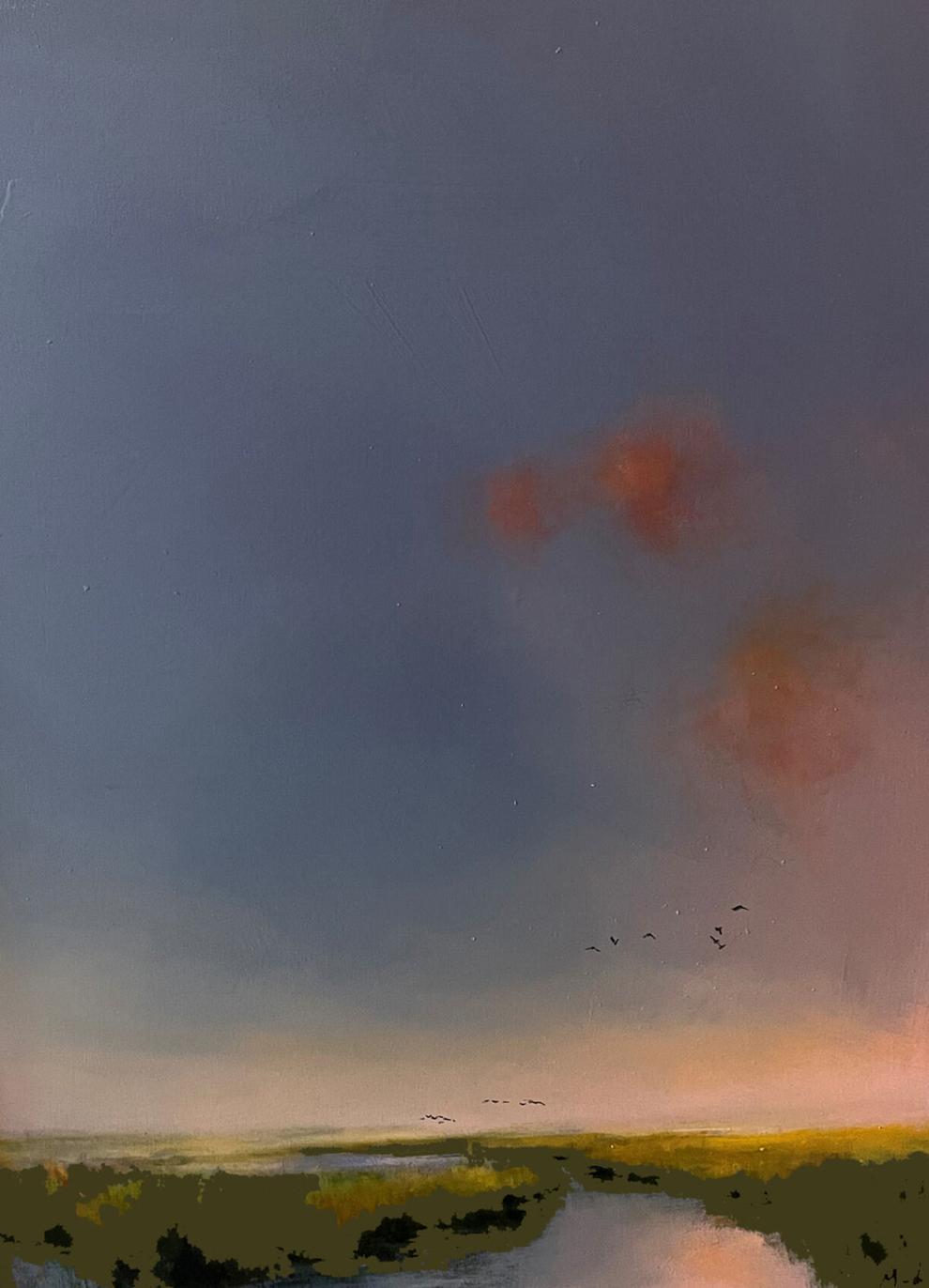 Gallery One is open daily from 10 a.m. to 4 p.m., and is decorated and stocked for the holidays. For more information, call (302) 537-5055, email art@galleryonede.com or visit the gallery, which is always staffed by an artist, at 32 Atlantic Avenue (Route 26) in Ocean View.