Gallery One this week announced its June show, "Sussex County Farms," which will be open to the public June 2-29, as the farms of Sussex County take center stage.
While many visitors may believe that Sussex County's No. 1 industry is sunshine and surf, it's actually agriculture, and Sussex County is the top producer of broiler chickens in the entire country. One of the pleasures of driving through Sussex County is seeing the charming farms with their barns and animals, and what's growing.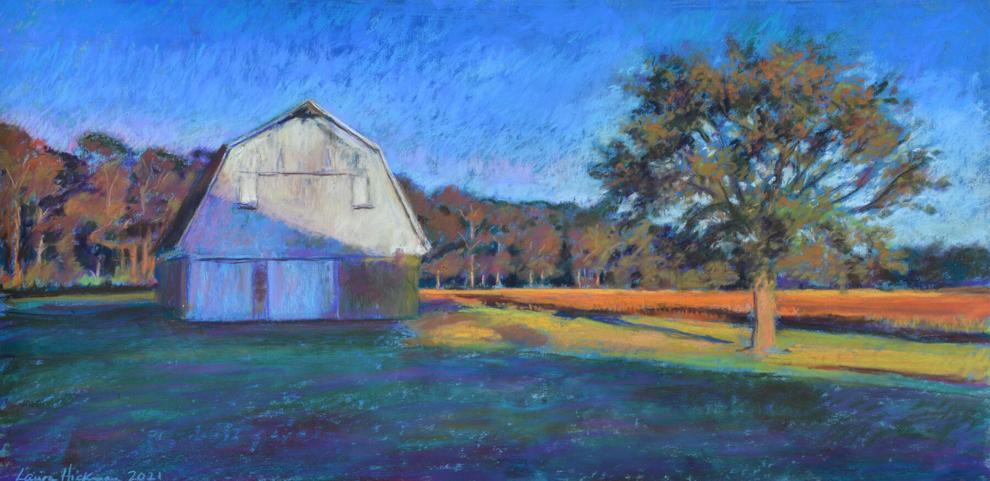 This month's show illustrates the beauty of both the farms and what they produce. Artist Joyce Condry's pastel painting, "Delaware Cornfield," does both. The foreground is filled with colorful green cornstalks almost ready for harvest, providing a color contrast to the red barn and outbuildings in the distance. "Bayard Barn," artist Laura Hickman's pastel painting, lovingly depicts a lone barn that sits alone amidst the fields outside of Ocean View, an iconic reminder of the family farms that were once the local landscape.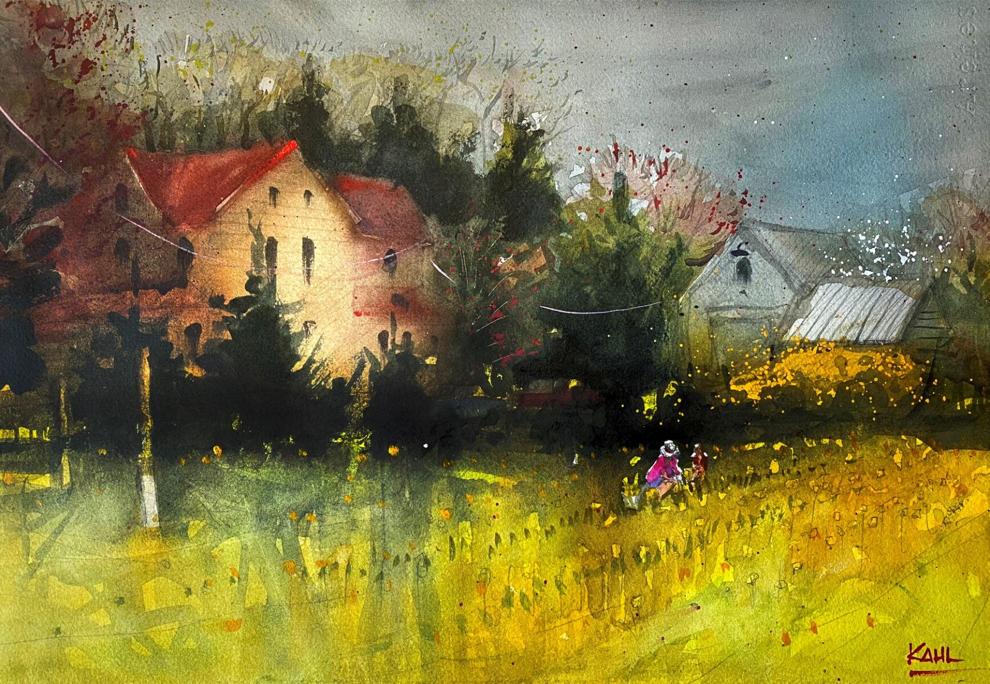 Leo Kahl's watercolor piece "Good Friday," painted in loose, lush colors, is a portrait of both a farm and a vignette of a mother and daughter collecting flowers from the unruly beds, while Cheryl Wisbrock's watercolor painting "Lavender Farm" depicts very organized rows of lavender ready for harvest, in bright complementary shades of yellow and purple.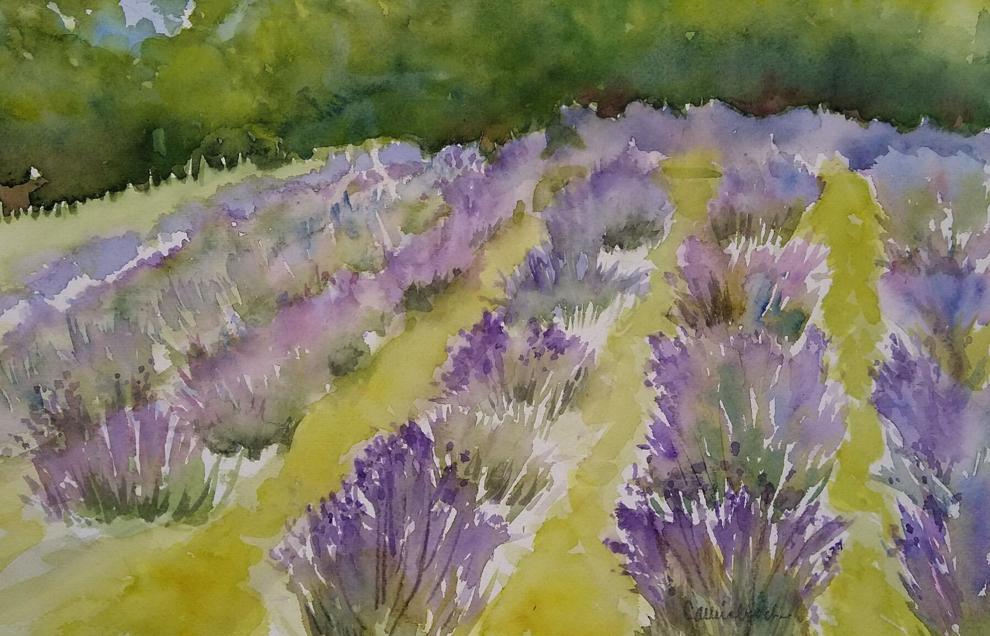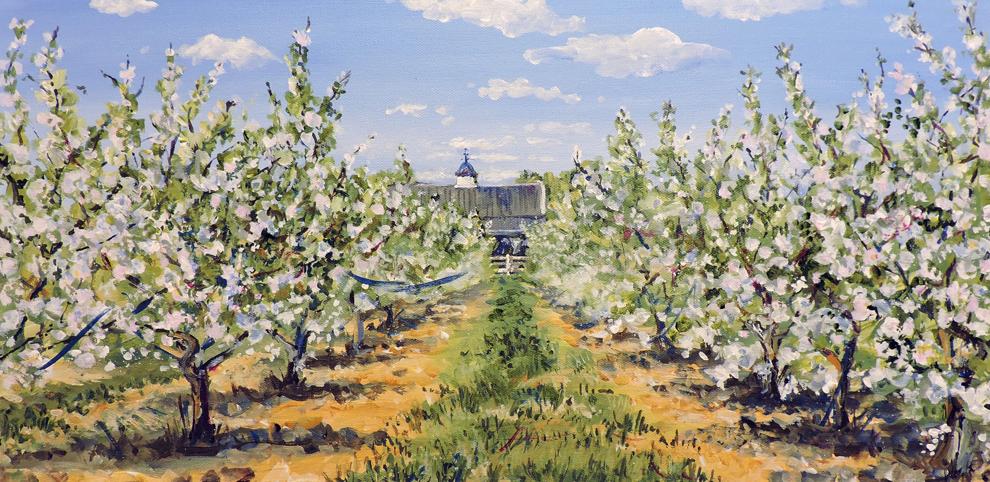 In artist Dale Sheldon's painting "Stag Farm Orchard," in acrylic, viewers are shown that moment in time when the apple blossoms are in bloom, with the classic barn in the distance. In Mary Bode Byrd's acrylic mixed-media painting "Land of the Free," viewers are treated to a jaunty barn in Sussex County being utilized as a billboard for the American flag, lively and full of vibrant color.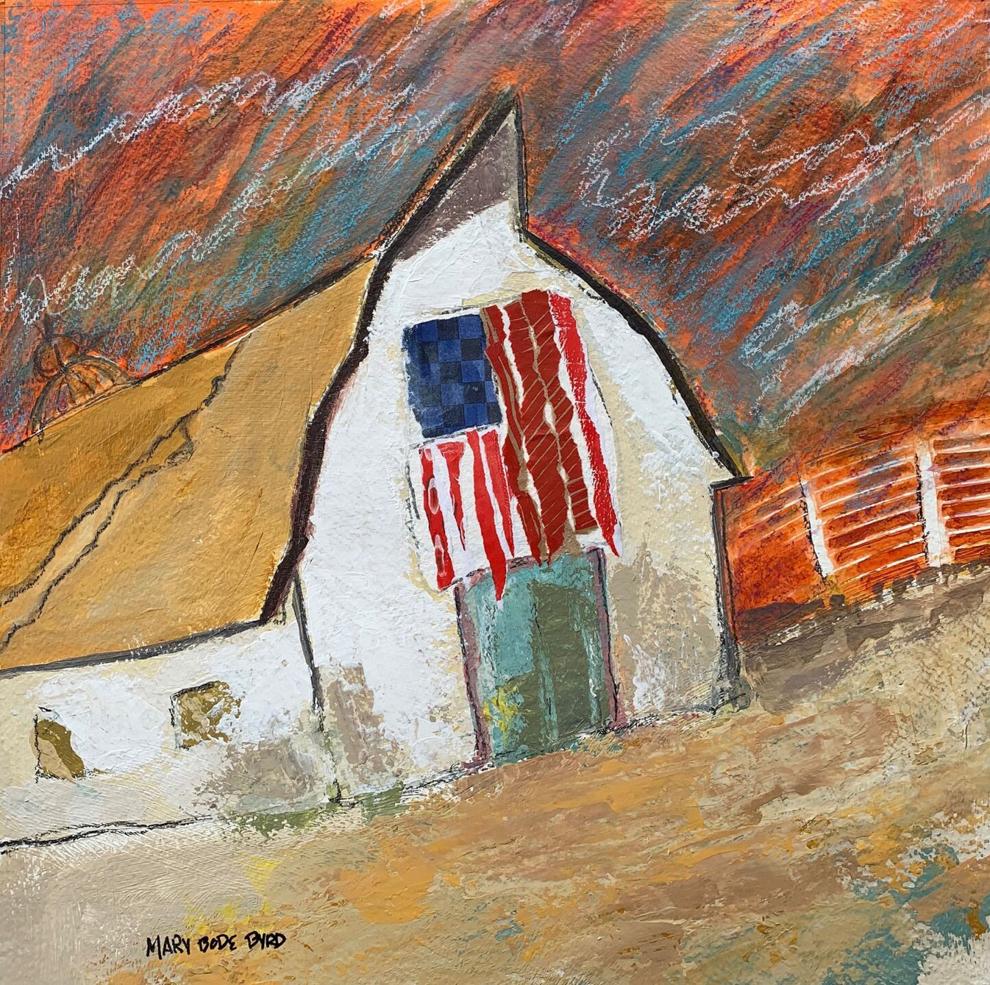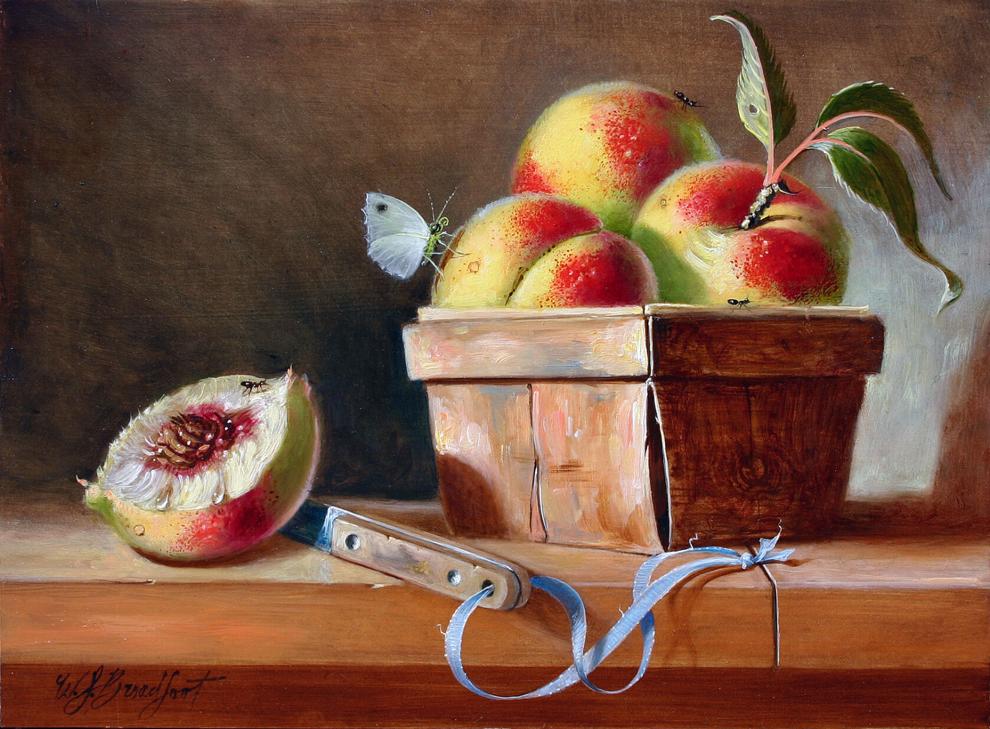 Artists Lesley McCaskill and W. Scott Broadfoot chose to illustrate Sussex County farm products. In Broadfoot's oil painting "Bennett Orchards," he paints in detail a local summer favorite — not just peaches, but Bennett's peaches, done in a classical realism style that makes the viewer feel they could take a bite of that fuzzy peach. McCaskill's acrylic painting "Sitting Pretty" depicts a roadside favorite: Holstein cows relaxing in a field of colorful green grass and buttercups.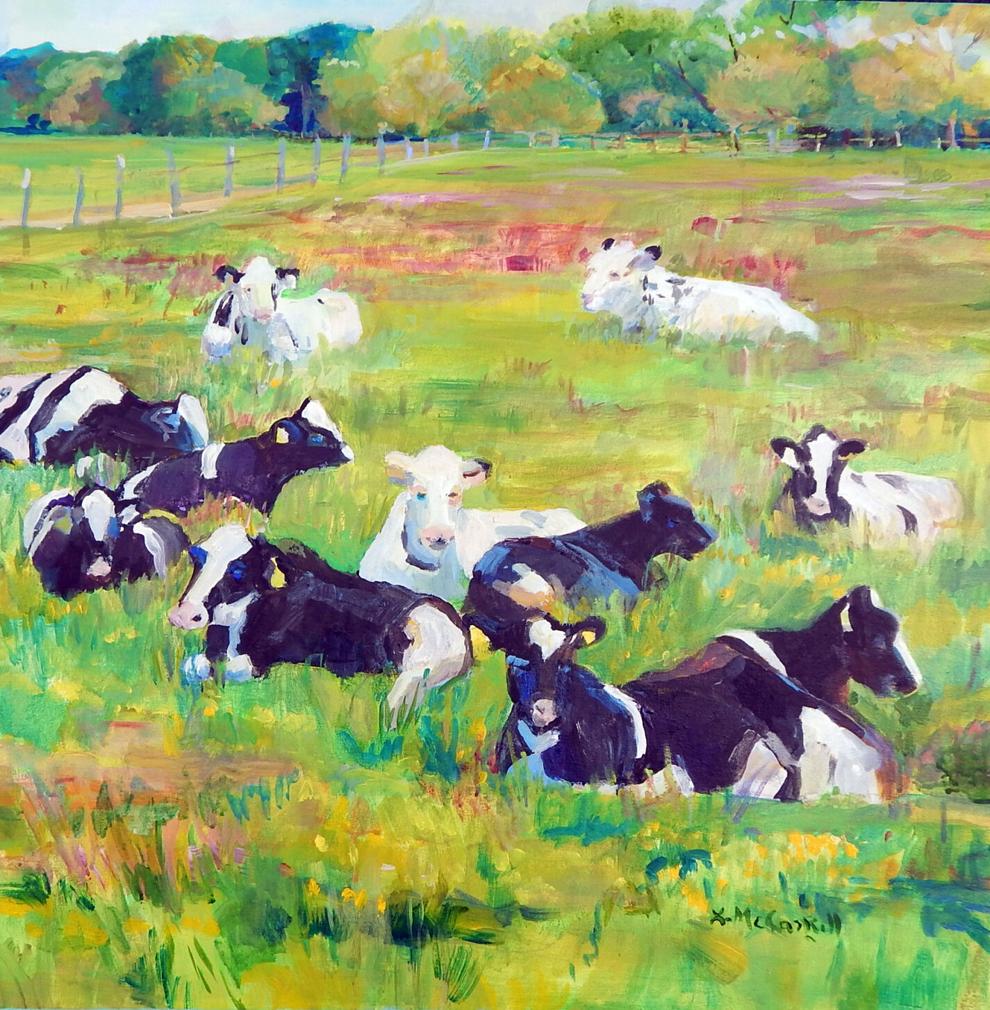 The gallery is open from 10 a.m. to 5 p.m. daily, except on Fridays. From June through August, the gallery will open with special artists' demos until 7 p.m.
For more information, contact the gallery at (302) 537-5055 or art@galleryonede.com. The gallery is located at 32 Atlantic Avenue (Route 26) in Ocean View, and is always staffed by an artist.