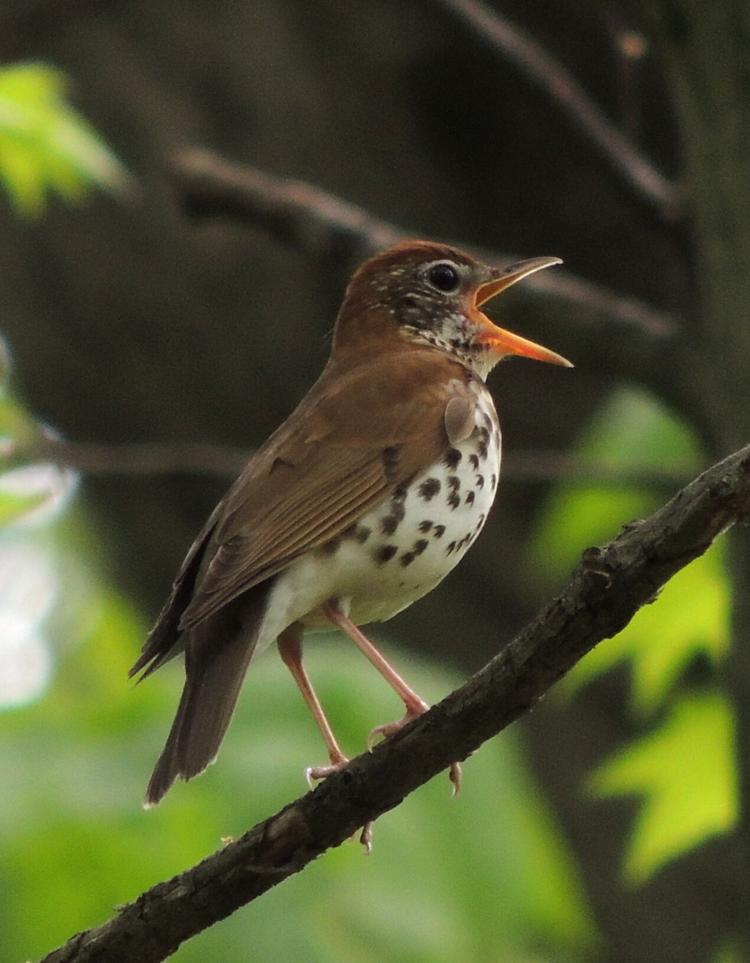 Delmarva Birding Weekends has partnered with Captain Ricky Kerrigan to offer award-winning trips departing from the West Ocean City (Md.) Harbor in the coastal bays behind Ocean City and Assateague Island to see herons, egrets, glossy and white ibis and brown pelicans, as well as migrating shorebirds and state-endangered royal terns and black skimmers. Kerrigan is a full-time police officer whose pontoon boat offers a smooth, safe and relaxing ride, organizers said.
Guests on recent trips have been able to enjoy the late-summer post-breeding dispersal of egrets, herons, pelicans and ibis, as well as southbound migrating shorebirds. Marbled godwits have been making regular appearances, as have bottlenose dolphins.
A few seats remain for September and October trips, so people are being encouraged to register today, before the season is over. Visit www.DelmarvaBirding.com for field trip descriptions and registration information. Private tours are available, too.
Paddles with Nassawango Joe
On Saturday, Sept. 19, paddlers can enjoy the Pocomoke River with Joe "Nassawango Joe" Fehrer Jr., who grew up on Maryland's Lower Eastern Shore along the Pocomoke River in Snow Hill. Days spent canoeing on the Pocomoke River, Nassawango Creek and Maryland's coastal bays permeated his childhood. Being the eldest son of Worcester County's first environmental advocates helped shape and refine his view and understanding of the natural world and people's place in it, he said.
Since 2006, "Nassawango Joe" has been working full time for the Nature Conservancy (TNC). Previously he worked contractually for the organization, assisting with botanical surveys and other research. Much of his work with the Conservancy focuses on land management, climate change, sea-level rise, community outreach and renewable energy policy.
With years spent wandering across the Lower Shore of Maryland and Virginia, his appreciation of the region's culture and natural and environmental history has instilled a profound sense of place and endearing respect for the people and environment.
Registration is open for the first paddling trip with Fehrer. On Saturday, Sept. 19, he will guide a morning trip on the Pocomoke River from Porter's Crossing to Snow Hill. The cost is $65 per person for a shared tandem kayak or canoe, or $90 per person for a solo kayak. The fee includes boat rental and shuttle to launch site. Visit www.DelmarvaBirding.com to register for a paddle with Nassawango Joe!
OktoBIRDfest set for Oct. 9-11
"We've always enjoyed pairing great Delmarva birding experiences with our award-winning craft breweries. In 2019, we combined the two into one fantastic fall event!" organizers noted.
Registration will open soon for the second annual OktoBIRDfest, which will be held Oct. 9-11.
"We'll definitely have a schedule of fun fall field trips for you, but we're not yet sure if visits to our local breweries will be organized or on-your-own (if you choose). Either way, we're looking forward to birding with you this October!"
Check back soon for registration information at www.DelmarvaBirding.com.