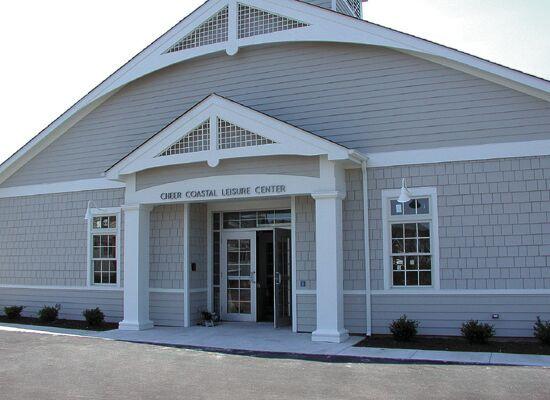 CHEER Inc. is part of Delaware's statewide giving-day event, Do More 24 Delaware on March 4-5, and the organizers of the event will be holding an exclusive virtual benefit concert on Friday, March 5, at 8 p.m. Delaware native and platinum-selling, chart-topping country music star Jimmie Allen will perform and follow-up with fans during a short Q&A after his set.
Do More 24 Delaware is a 24-hour day of giving for nonprofits serving Delaware that runs from 6 p.m. on Thursday, March 4, until 6 p.m. on Friday, March 5. The fundraising event is being organized by United Way of Delaware and Spur Impact Association. The benefit concert is supported by the Delaware Division of the Arts, King Creative, Discover Bank, Barclays, and other event sponsors and supporters.
Jimmie Allen, who grew up in Sussex County, said he is excited to perform and support the Do More 24 Delaware benefit concert and giving day event.
"I say it with pride — I am a Delaware native. I love the small town I'm from, Milton, and I love the entire state of Delaware. And any time I can give back to my home state, I'm all for it."
To help motivate donations and support the Delaware nonprofit community, the benefit concert will only be available to those donors who make a $50 or higher donation as part of the Do More 24 Delaware giving-day event on March 4-5. In advance, limited tickets will be available for purchase until March 1 for a $50 donation. All proceeds from advance ticket sales will be used to supplement the event's prizes, which will be awarded to nonprofits that receive donations during the 24-hour fundraising marathon.
CHEER serves more than half of Sussex County's 50-and-older population through an array of programs and services, including nutrition, Meals on Wheels, transportation, home health assistance, social and recreational activities, as well as memory care and adult daycare. Its mission is "to promote and maintain the highest quality of life and independence by developing and providing services that meet the continuing needs of mature adults 50 and over." For adults 50 and over, CHEER provides a variety of programs to promote a healthy physical, mental and emotional lifestyle.
Last year's Do More 24 Delaware event raised nearly $400,000 in 24 hours for 276 nonprofits, with 41 percent of donors self-reporting as being first-time donors. CHEER, a 501(c)(3) nonprofit serving Sussex County, is eligible to participate in Do More 24 Delaware. During the giving-day, donors can search the Do More 24 Delaware website and locate CHEER and donate directly to it.
More details about the giving day and the benefit concert are available on the event website at www.DoMore24Delaware.org.