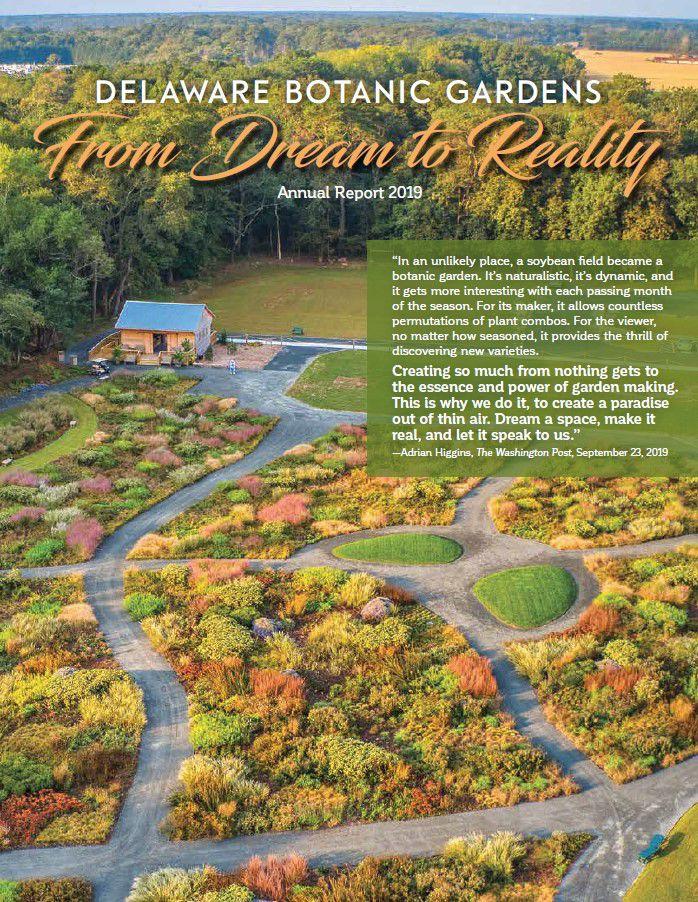 Ray Sander, president of the Delaware Botanic Gardens, recently announced the release of the 2019 Annual Report (online at www.delawaregardens.org/s/Final DE Botanic Gardens AR 2019.pdf), which celebrates the opening of the region's newest public garden.
Sander noted, "Planting a garden is an act of faith and determination. The Delaware Botanic Gardens is also a commitment by our community of volunteers, donors and civic-minded businesses. Especially in this stressful time, the creation of this public garden is a vivid reminder of how Delawareans working together can overcome significant challenges."
As state Sen. Gerald Hocker said at the September Grand Opening, "This is a community garden built by the community," DBG representatives noted.
"The 2019 Annual Report is a tribute to the hundreds of people whose dedication, support and perseverance empowered the creation of this special place of beauty," said Sheryl Swed, executive director of the Delaware Botanic Gardens.
Although the gardens are closed during the current crisis, the public can experience the gardens on the DBG website.
Brian Trader, deputy executive director and director of horticulture, said, "We hope our virtual tours help connect our members, volunteers and community with our garden. We have captured features of our Folly Garden, the Woodland Gardens and the Piet Oudolf Meadow to inspire viewers through our beauty and nature. Our virtual tours may be viewed by going to www.delawaregardens.org/our virtual garden. We look forward to welcoming everyone to the gardens in the future."
For more information, visit delawaregardens.org.