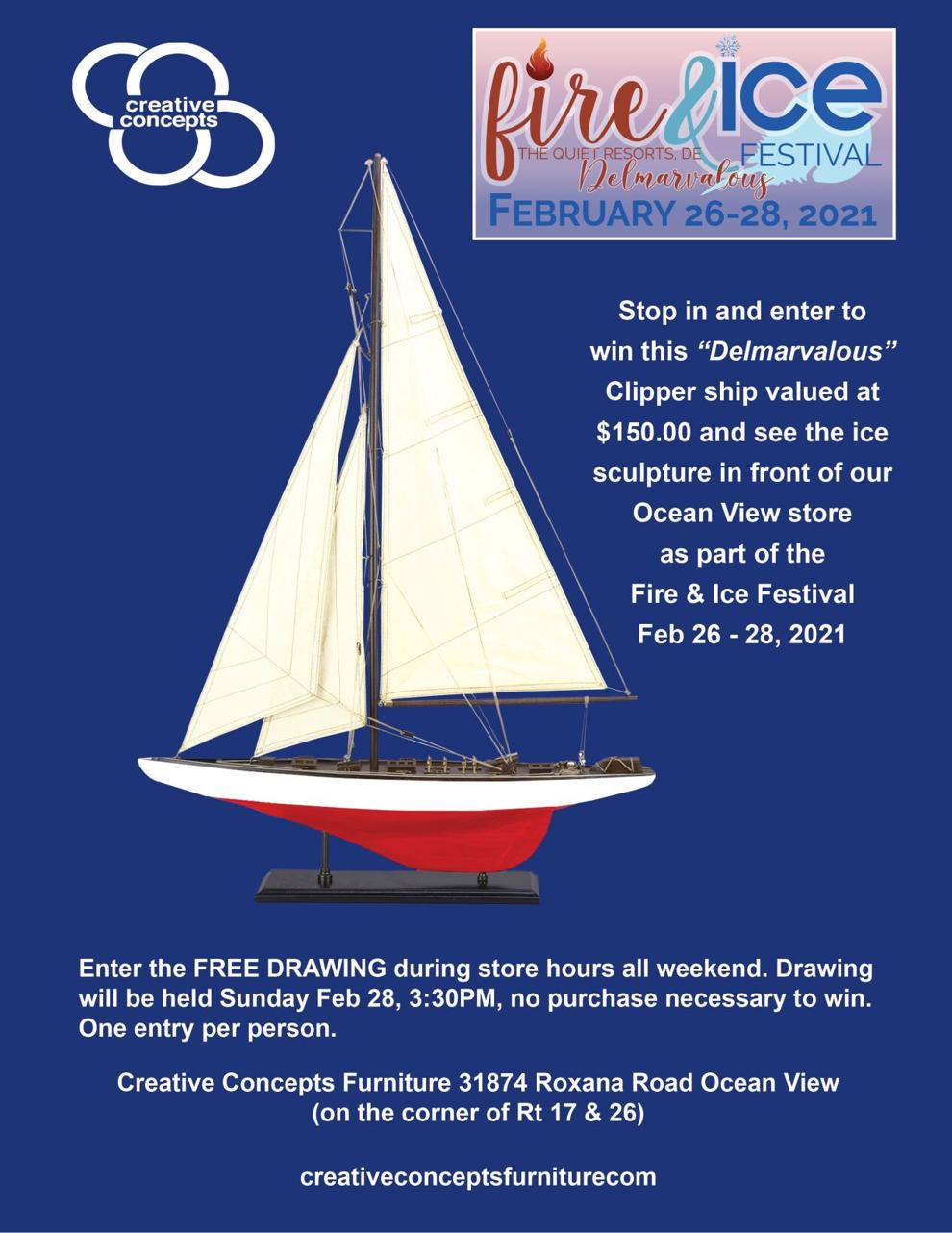 Creative Concepts Furniture will sponsor an ice sculpture featured in front of their Clarksville store on the corner of Route 17 and 26 this weekend as part of the Fire & Ice Festival, taking place throughout the area between Feb. 26 and Feb. 28.
The ice sculpture will be carved in the shape of a "Delmarvalous" vintage clipper ship. A model of the ship (valued at $150) will also be raffled off to one winner who visits the store during the weekend. The ship was the inspiration for the ice sculpture. No purchase is necessary, with a limit of one entry per person.
For more information on the event, see the Creative Concepts Facebook page @creativeconceptsfurniture or stop into Creative Concepts Furniture this weekend. The drawing will be held on Sunday, Feb. 28, around 3:30 p.m.