The Rehoboth Beach Film Society's Cinema Art Theater will present a summer film celebration in recognition of the environmental contributions of the Surfrider Foundation's local Delaware chapter along with honoring the 100th Anniversary of Rehoboth Beach Patrol, with the release of "Big Wave Guardians" (opens Aug. 19) and "Five Summer Stories—50th Anniversary" (opens Aug. 26).
Special-admission pricing is $8 for Surfrider Foundation members and lifeguards (with ID). Screening times and admission passes are available at rehobothfilm.com or at the theater box office beginning 30 minutes prior to each screening.
"Big Wave Guardians" is a feature-length documentary that tells the story of Hawaii's big-wave guardians — the lifeguards who risk their lives in the world's most dangerous waves. The film traces the history of lifeguarding in Hawaii from Duke Kahanamoku and the Waikiki Beach Boys in the 1920s to Eddie Aikau on Oahu's North Shore in the 1970s.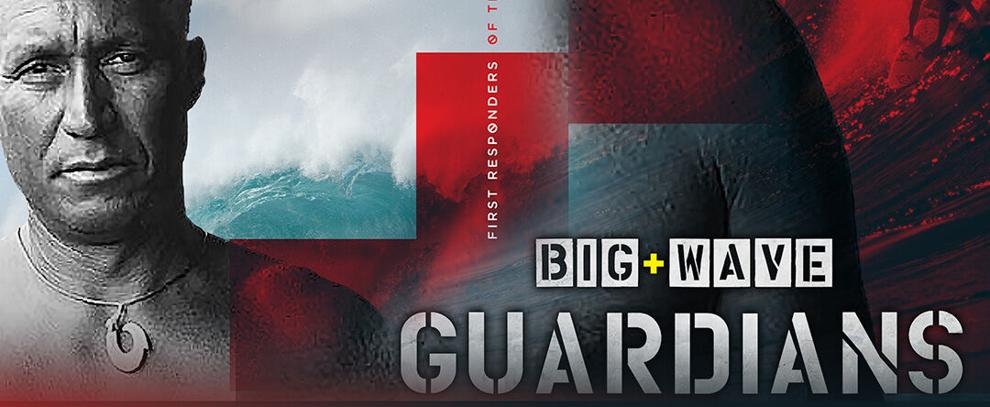 The film also spotlights Brian Keaulana and Terry Ahue, who pioneered the use of personal watercraft with the Hawaiian lifeguards in the 1990s. The film pays homage to the death of big-wave surfer Sion Milosky and the formation of the Big Wave Risk Assessment Group in 2011. The 2022 film, made in the U.S., runs 91 minutes and is not rated.
A remix of the first-of-its-kind surfing documentary will celebrate the 50th anniversary re-release of "Five Summer Stories." In 1972, the film premiered at the Santa Monica Civic Auditorium. It was deemed "the greatest surf film ever made." With narration written by Drew Kampion and music composed by the 1970s rock/surf band Honk, with songs from Southern California's Beach Boys.
The 2021 re-release, made in the U.S., runs 81 minutes and is rated PG.
The Rehoboth Beach Film Society's mission is to promote the art of cinema through education and cultural enrichment programming, and to provide opportunities for film enthusiasts and diverse audiences across the community to convene and celebrate cinematic achievement during events such as the annual Fall Rehoboth Beach Independent Film Festival. The society operates a two-screen theater complex, the Cinema Art Theater, sharing the latest indies and documentaries in Sussex County.