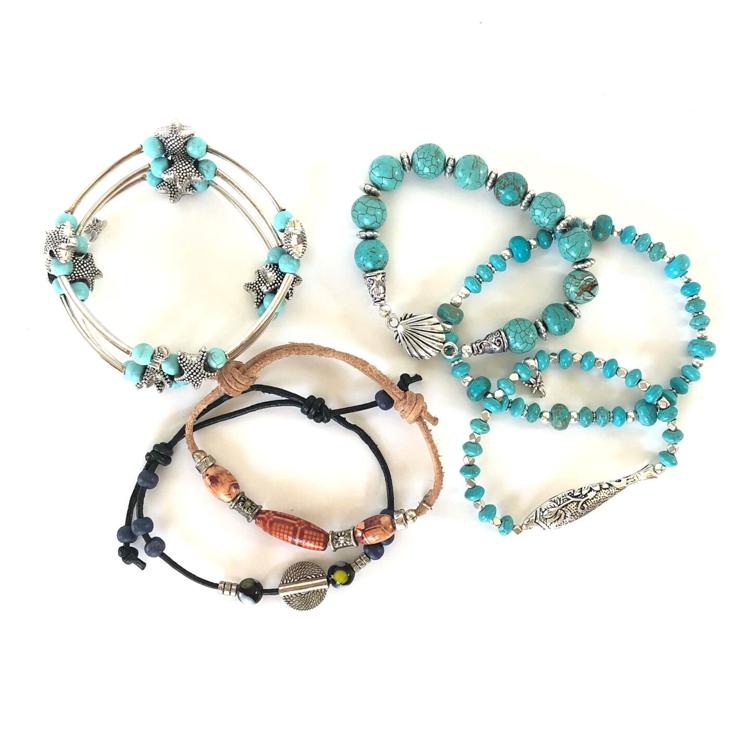 During "Bracelet Bonanza" at the Rehoboth Art League on Tuesdays, Aug. 4 and 11, from 6:30 to 8:30 p.m., participants will learn how to master three different styles of simple bracelets. They will start off with the elastic stretchy bracelet (learning how to make a secure, strong knot). Then they will move on to the sliding adjustable knot using leather cording. They will finish up the course with the wrap bracelet made with memory wire.
Participants will go home with three bracelets, and the class is designed for all ages and all skill levels. In addition to the $75-per-person registration fee, there is a $15 materials fee to be paid to the instructor the first day of class.
Class size is limited, and CDC guidelines will be enforced. Everyone must wear a mask. All surfaces will be disinfected before each class. Hand sanitizer will be available for use.
To register for the class, go to www.rehobothartleague.org or call the RAL at (302) 227-8408, ext. 112. All classes are be held at the Rehoboth Art League, located at 12 Dodds Lane in Rehoboth Beach.