Little Free Library to go up in John West Park
There's a new attraction coming to John West Park in Ocean View, to the delight of avid readers.
The park's first Little Free Library will be positioned in the park after the family of John Dupont of Millville, the carpenter who designed and built it, meets with Ocean View officials this week to talk about logistics.
Pale blue with white shutters, the miniature library was made with the assistance of Dupont's grandchildren, 11-year-old Maggie Bare and 9-year-old Avery Bare, who pounded, sawed and glued, enjoying time with their grandfather, who they call "Gramps," and gaining knowledge, their mother, Betsy Bare, said.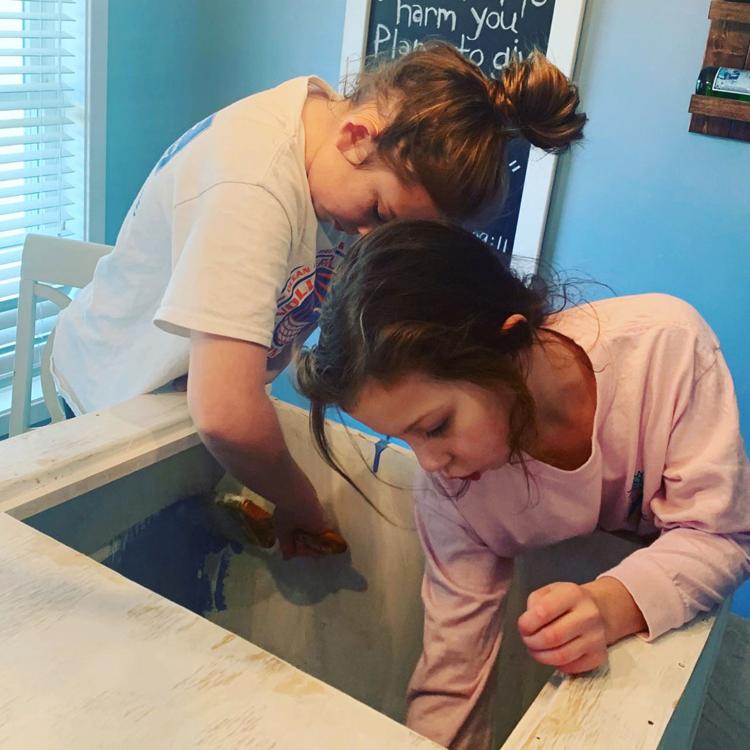 "They love to create things. They learned lessons like how to put things back together, patience, waiting for things to dry. We decided to put the library at the park because I lived nearby and I grew up playing in that park," she explained.
"We'll be meeting with the Town this Thursday to see how to mount the library. We hope it's up in the next month or so. They want to put another bench in, near it. It has a lower shelf for children to get books, and the higher shelf is for adult books. We always have a lot of books, and when we're done with them, we want to give them away," said Bare, who lives in Frankford.
At the town council meeting, she told council members that the family wanted to give back to the community and explained that Little Free Libraries are designed to inspire a love of reading and foster neighborhood book exchanges worldwide.
"They're very unique and different to different parts of the area. This one is weatherproof and rainproof," she said.
Mayor Walter Curran made a motion to accept the donation of the library, and it passed unanimously.
Curran thanked the family "for taking the time to do this and presenting it to the Town" and said he will donate copies of the three novels he wrote.
Bare thanked him and said all donations are welcome, although those who use the library are not required to leave a book when they take them.