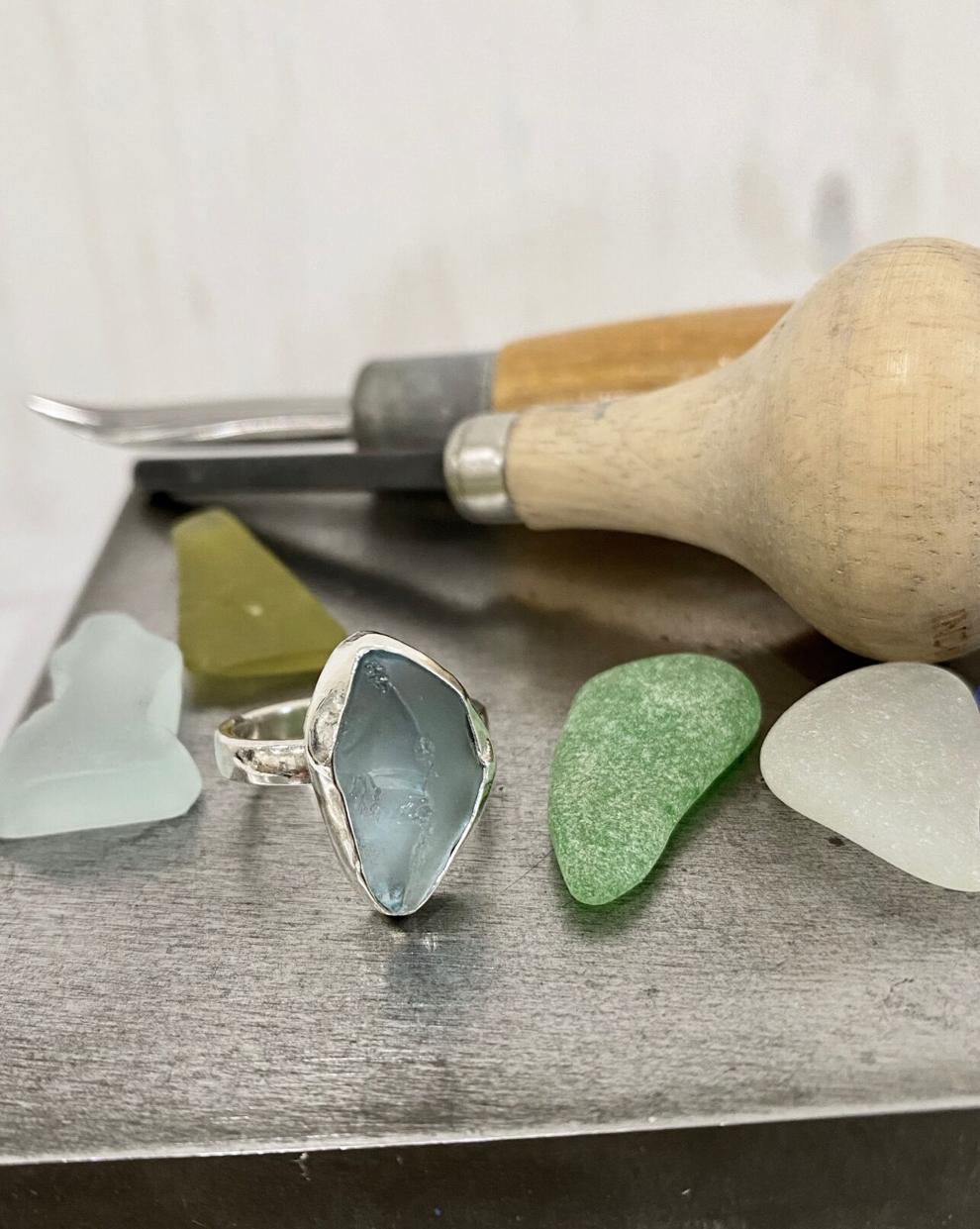 Heidi Lowe Gallery is offering a five-hour jewelry making class to learn how to make a silver ring with a beach-glass setting, on Saturday, March 13, from 10 a.m. to 3 p.m.
Students will learn how to make a ring and set a piece of beach glass in silver. They will learn techniques such as sawing, filing, soldering and bezel-setting. The gallery will provide a selection of beach glass for them to choose from, but if students have a few favorite pieces that they love, they can figure out which one will work best for this project. Participants will wear a new piece of their own handmade jewelry out the door.
There will be a 30-minute lunch break. No experience is necessary. Students must be at least 13 years old. The material fee is included in the class price.
Other upcoming jewelry making classes at Heidi Lowe Gallery on Mondays from 12:30-3 p.m. include:
Wire Drawing Earrings, March 22;
Mantra Cuff Bracelet, April 5;
Patterned Statement Earrings, April 19; and
Stackable Rings, May 3.
Heidi Lowe Gallery can also teach a class for a family or small group. Call the gallery for details and scheduling. Heidi Lowe Gallery is open for shopping by appointment, curbside pick-up, and for private and group classes, at 17522 Ward Avenue #2, Lewes. For more information, visit www.heidilowegallery.com or call (302) 227-9203.