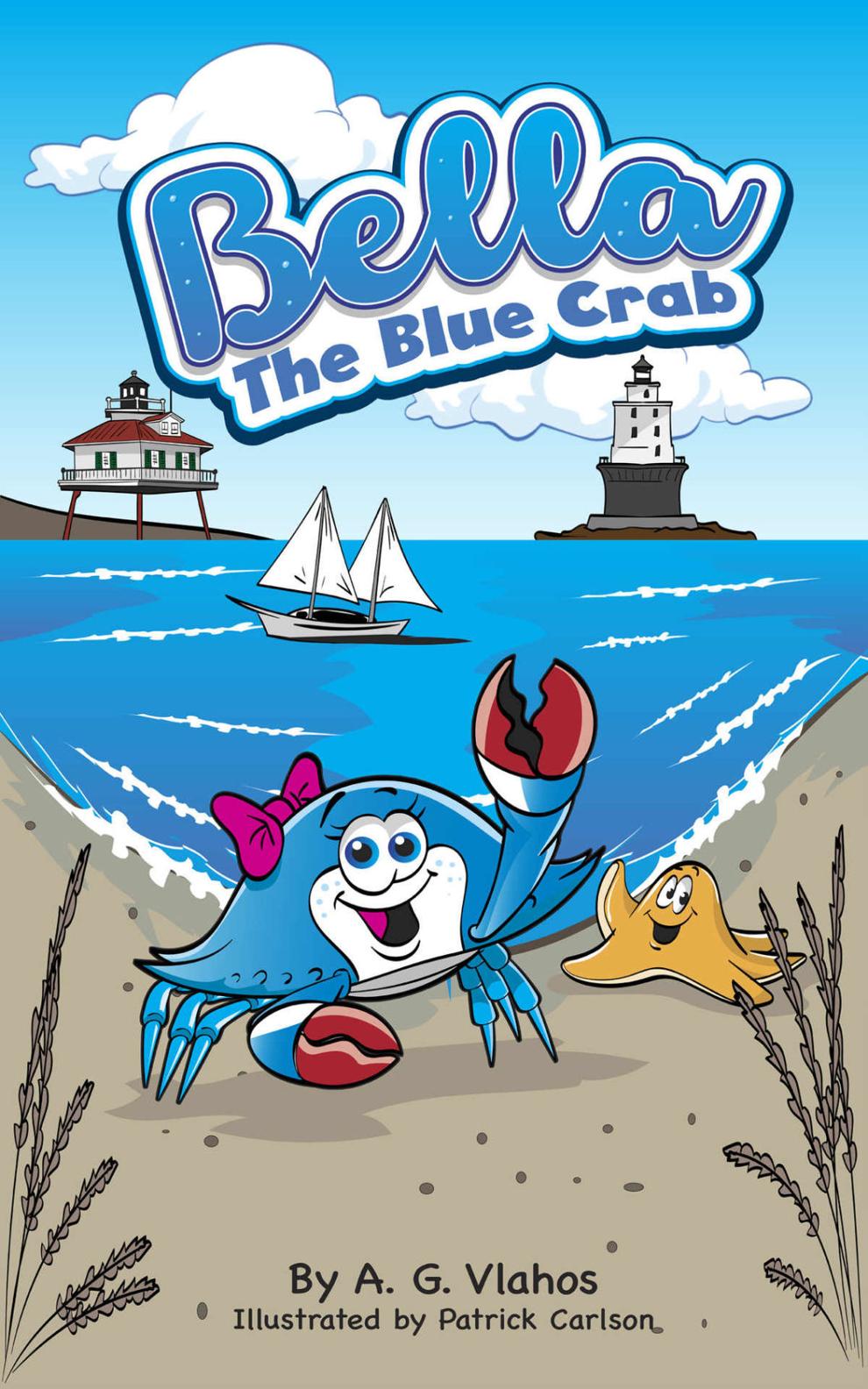 What parent hasn't had the thought, while reading to their children, that they could write something more engaging than the book they're currently reading for the 1,000th time?
Karen Cody actually did it.
"Bella the Blue Crab" is the result of Cody's first foray into writing a children's book. A resident of the Washington, D.C. area, Cody, who used the pen name A.G. Vlahos, said she was inspired by her 4-year-old daughter, Anna Grace, who "is like a little sponge" and loves books.
She said she also drew from her own experiences during summer vacations at Maryland and Delaware beaches. Speaking last week from her family's north Ocean City, Md., vacation home, Cody said her veterinarian father didn't get much time off, but when he did, the family headed for the beach. As a student at Salisbury University, she worked at Fager's Island Restaurant &Bar. Now that she is a parent, she has enjoyed sharing her favorite vacation spots with her daughter.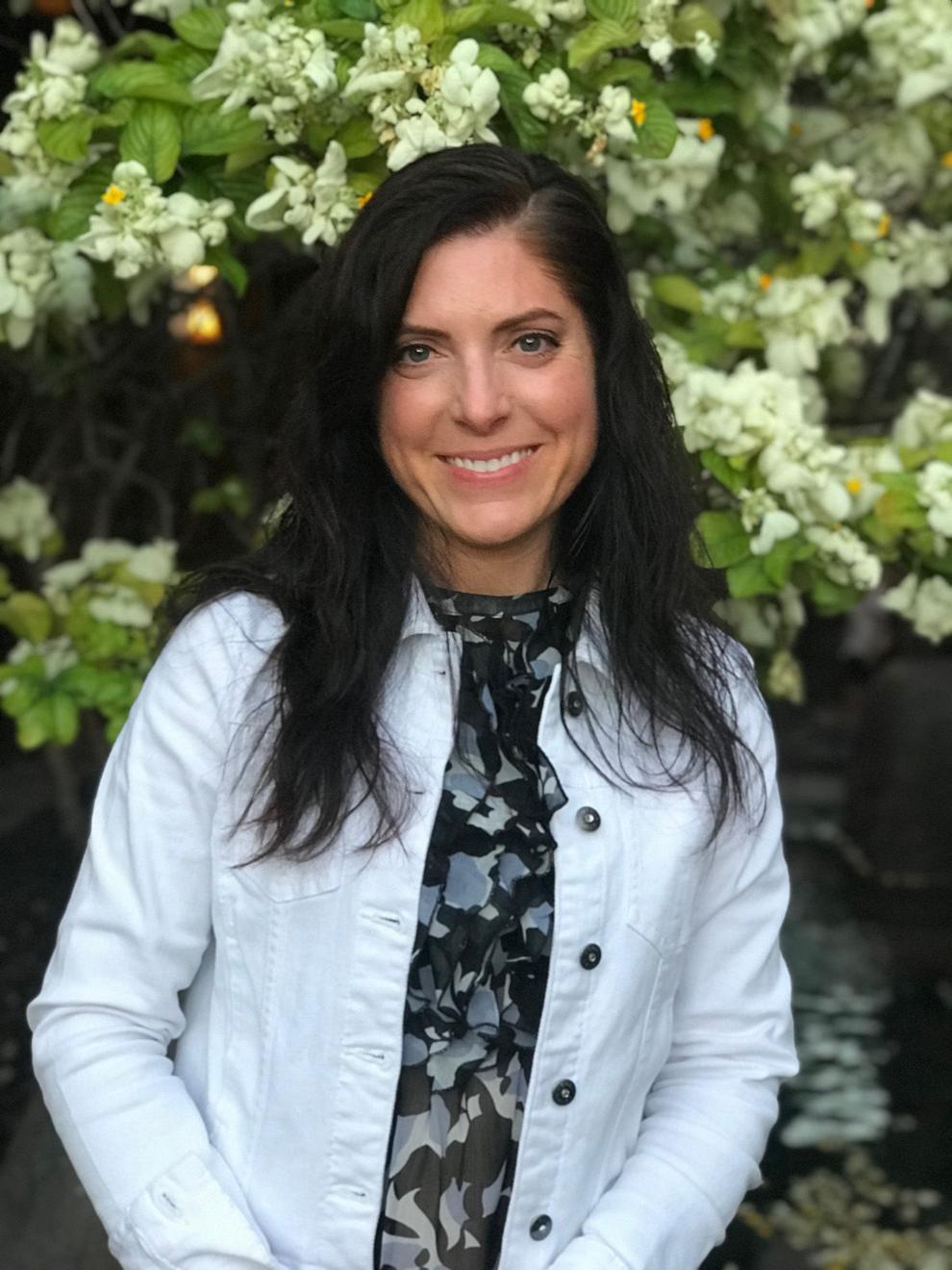 Cody said she used Anna Grace's "persona" as the inspiration for Bella, the book's protagonist. Illustrated by Georgia artist Patrick Carlson, it tells the story of a little she-crab whose kind adventurous spirit leads her to save a little boy named Cody — which, in addition to being the author's surname, is also the name of her daughter's best friend.
"He just hit it out of the park," Cody said of Carlson's illustrations, which incorporate such Delmarva institutions as Fisher's Popcorn and Old Bay seafood seasoning, as well as local and regional landmarks including the Chesapeake Bay Bridge, the Thomas Point lighthouse and the U.S. Naval Academy in Annapolis, Md.
Although her "real job" is in federal law enforcement, Cody said she is already planning future children's books because "Bella the Blue Crab" has been such a rewarding experience. Although the COVID-19 pandemic hit just as she was planning promotional activities, she said the use of the internet allowed her to reach much farther than in-person promotions would have.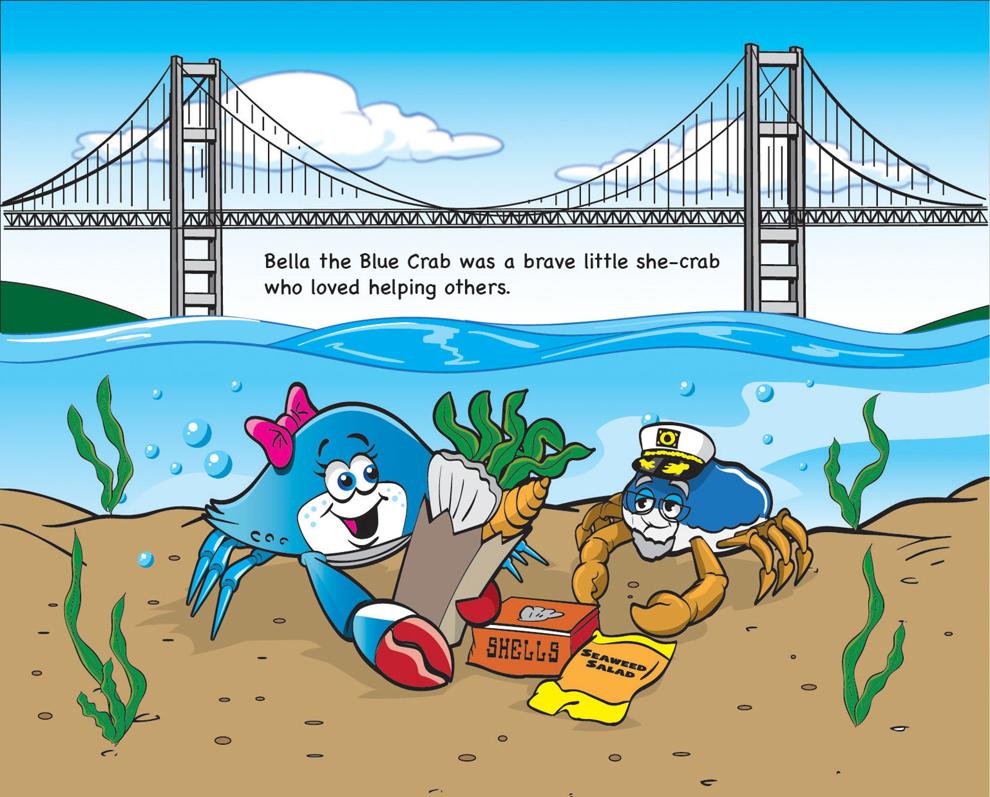 One of those activities involved an invitation to have "Bella the Blue Crab" featured on a British YouTube channel called "Storytime with Mr. Read." "Bella" and her friends were also featured in a YouTube video by a Jekyll Island, Ga., "personality," Golden Isles Mermaid Jessica.
Cody was also invited to participate in reading programs through the National Institutes of Health and the National Children's Hospital as part of their outreach during the COVID-19 pandemic.
As a first-time author, Cody said she is thrilled with the response "Bella the Blue Crab" has received so far. One of the most exciting, she said, has been the receipt of a Five-Star Review Award from Reader's Favorite, an online review website.

"I'm very honored that people who see it have really enjoyed it," Cody said.
Anna Grace, she said, has been an active participant in the journey of "Bella," appearing with her mom in the National Children's Hospital video. Along the road to publishing the book, Cody said, she "definitely let her collaborate on it. I definitely took her opinions into consideration."
"Bella the Blue Crab" by A. G. Vlahos is available on Amazon.com. It is also available at locations such as the Chesapeake Bay Maritime Museum and the National Aquarium in Baltimore, along with mugs to match the book.