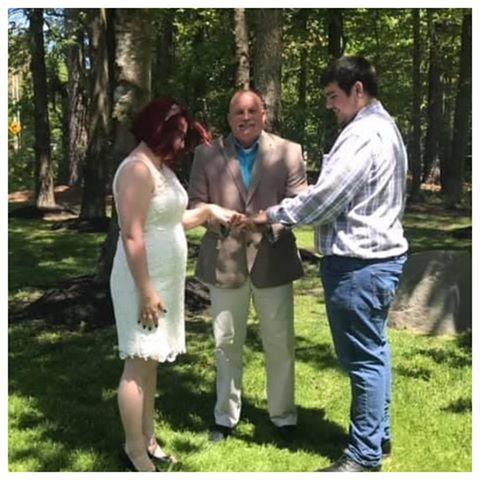 When Jacob Steele and Casey Ferry exchanged wedding vows in the groom's family home on Saturday, May 9, they expected a small ceremony with only family.
Because of cancelations due to the coronavirus, the Millville couple couldn't have the wedding, with 150 guests, they had originally planned, but after they said, "I do," they were surprised by a parade of well-wishers who drove past the home, with signs, balloons and shouts of congratulations.
"At first we were very unsure, because we saw the fire department and we thought, 'This doesn't sound like a good thing,'" the 26-year-old groom said with a smile.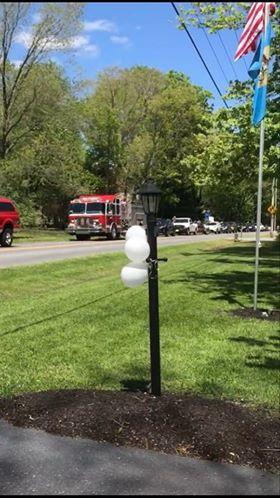 Later, he learned that his mother, Carol Steele, had managed to get her friend's son, Rick Parrett, captain of the Bethany Beach Volunteer Fire Company, to steer the fire engine through the parade.
"We had no idea this was going to happen. Everybody in attendance and all of our close friends and family knew. Right after the ceremony, on the back deck, we went out front to take pictures. We were out there taking pictures for about five minutes, then everything started rolling through," the groom said.
"There were people hanging out the window. They were hanging signs out the windows, balloons were out the windows. There were a lot of little signs that said, 'Congratulations' and 'We are so happy for you,'" Steele said.
"Some people had a 'Wizard of Oz' theme. My wife is a big fan of 'The Wizard of Oz,'" he said about his 25-year-old bride, who works at the Justice clothing store in Rehoboth Beach.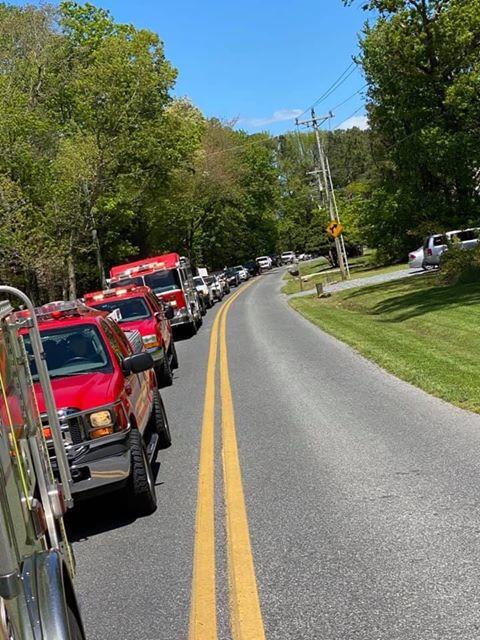 Steele, who teaches math at Sussex Central High School, said he was pleased to see friends who couldn't be at their small nuptial event that included his brother, Justin Steele, his wife's sister, Meghan Ferry, and Steve Houvinen, who officiated.
The couple's 1-year-old son, Jaxson, had the role of ringbearer but, his father said, laughing, was tired and fussy enough to repeat the word "No."
The couple was hoping to honeymoon in Daytona Beach but postponed the trip.
His mother said she and her husband, Charles, of Dagsboro, felt for their son and future daughter-in-law, because they had paid for a wedding venue that refused to refund their money.
"They were going to have a barn setting, but they had to cancel it and they couldn't get their money back. They lost thousands of dollars," she said.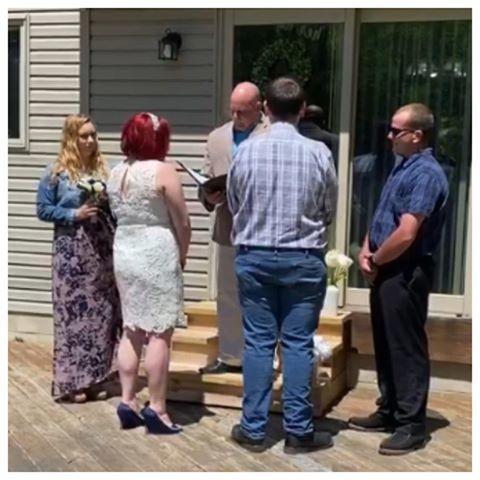 The list of 150 guests they originally had was painstakingly trimmed to 50 for a smaller event to meet guidelines at the time.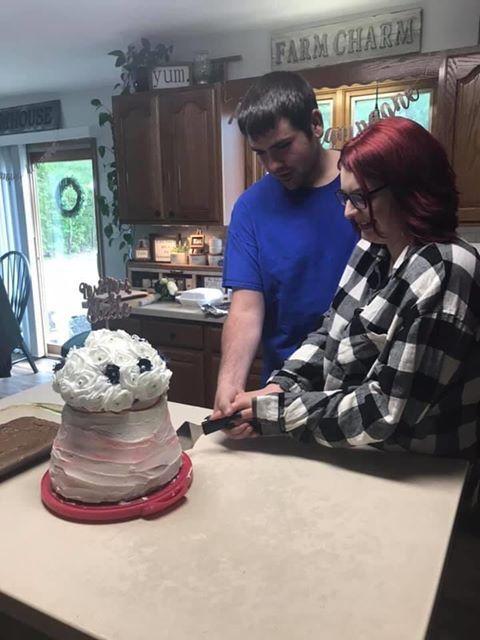 "They had to choose what family members would be there. That was just devastating. Then, within two weeks, it was canceled completely. That was in March," she said.
Attempts to reschedule with the venue were futile because days available didn't suit the couple's work schedules.
"We decided all the local people who were invited, all the people that were going to be in the wedding originally, were all going to come and do a parade from Holt's Landing Road. They would line up at the park and come past our house," Carol Steele said.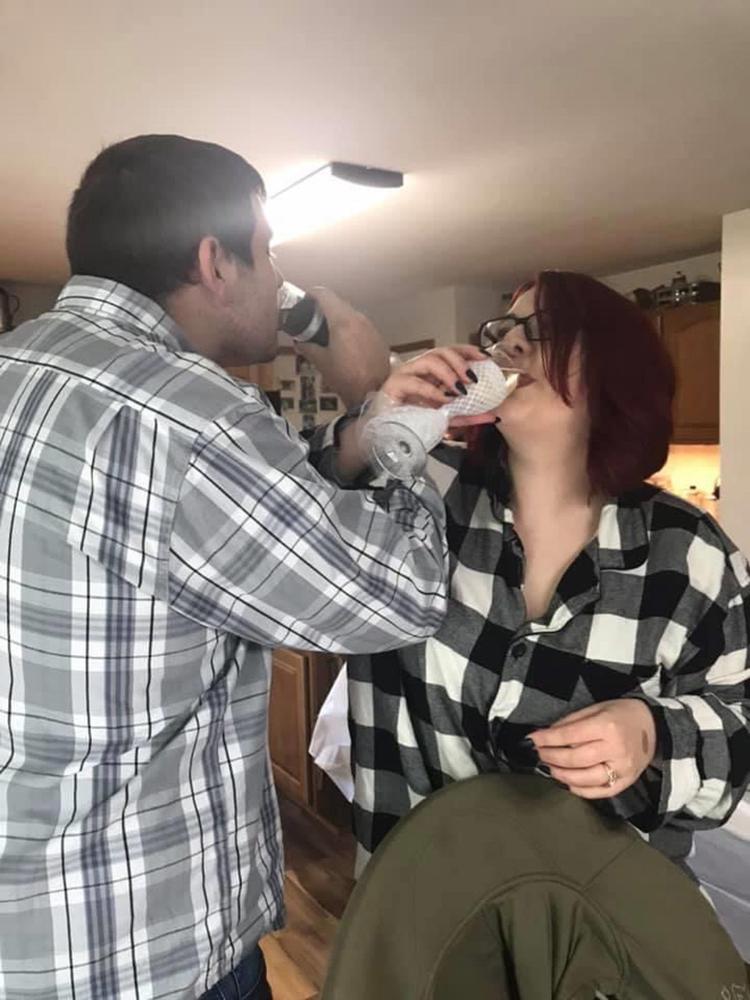 Jacob and Casey Steele are now thinking about hosting a reception on their first anniversary, for everyone who missed the wedding, and it will be a more elaborate event than the quiet ceremony followed by a celebration with foods, cake and champagne.
"There have been a lot of tears. They lost money on their caterer, too," Carol Steele said of the Millville couple.
"They lost money on everything. It's been really devastating. But they just wanted to be married. They wanted to move on.
"And in years to come, they will have stories to tell."